This post is brought to you by Jolly Bunny. All opinions are my own. Being a person that has constant cold feet, I can truly appreciate anything that will help warm them. Just ask my husband and he will tell you all about my stockpile of crazy, goofy, and super warm socks and slippers. I like to entertain myself by wearing fun footwear at home.
After watching the video about this adorable couple, it made me want to help them launch their bunny slippers even more. They make an awesome team that works together to bring people a product that will not only warm their feet, but make them smile as they do so. Battling severely cold winters in the Ukraine, the duo knows a thing or two about warming cold feet!
Cure Cold Feet with Adorable Bunny Slippers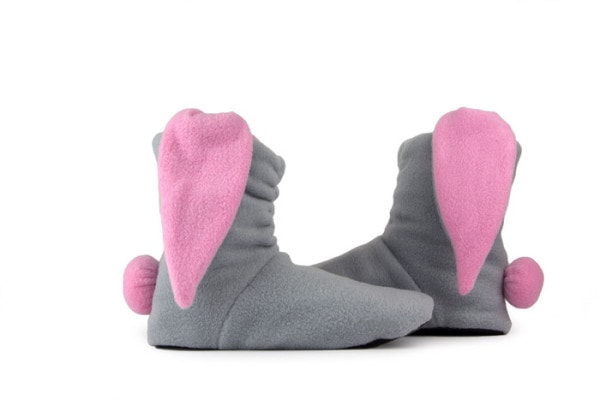 They started out making the warm fleece bunny slippers for friends and family. Due to popular demand, they are now trying to launch a business. They are running a kickstarter campaign to help raise funds to get their business hopping (pun intended). Many pledge options are available, including one for $25 that will get you your own pair of bunny slippers!
It's not even winter in Chicago yet, but our floors are so darn cold. You will never find me barefoot at home. I am already sporting the warmest socks and slippers that I can find. I would totally rock these bunny slippers with pride and hope to do so soon!
Consider backing this kickstarter project to make these cute slippers something we can all enjoy with our entire families. I know lots of little bunnies who would just love to warm their cold feet in these funny slippers!
Visit this page to learn more and to make a pledge.
Do your feet get cold easily? Do you wear fun footwear to warm them?