Slowly but surely I'm upgrading my bedroom. Because this is personal space, I want it to reflect me and be a place that boosts my mood. I am thrilled to bring you this review and giveaway opportunity from DENY Designs. I received this custom duvet cover free of charge. All thoughts and opinions are my own.
DENY Designs
If you have never explored the DENY Designs website, be prepared to spend hours getting lost in a sea of magnificent artwork. It seriously took me hours to pick a favorite… and to be honest I don't think I could ever just pick one! But for my custom duvet choice I wanted something colorful, but not too overwhelming. I also wanted the design to be sort of feminine but not too flowery. I ended up going with this one, titled Purple Rain, by the artist Iveta Abolina.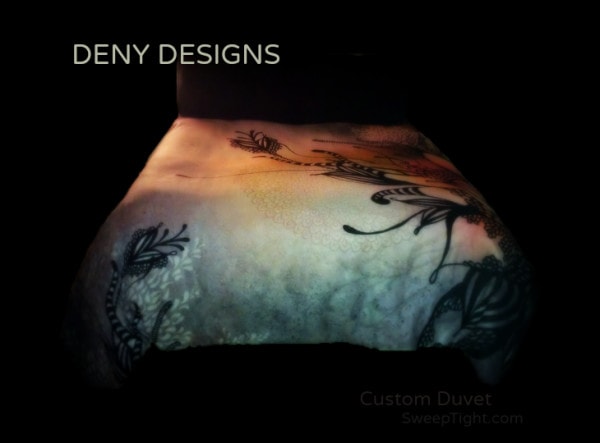 I love it so much! The quality is outstanding and the colors are exactly what I expected. When it first arrived I washed it in cold water and dried it in the machine and it didn't fade or shrink one bit. The top is this luxurious woven polyester and the bottom is a soft cotton-poly blend. I put my awesome down comforter inside without struggle. The inside corners have ties to secure the inner blanket in place so your not constantly wrestling around with it. The zipper is tiny and well hidden. I actually have this on my bed the wrong way–the zipper is up by my head. Whoops. But I didn't even notice!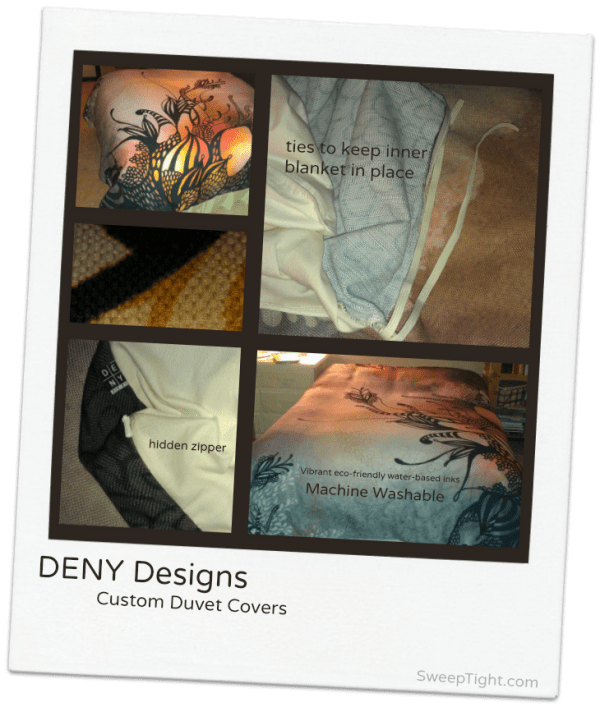 DENY Designs uses a 6-color dye process using eco-friendly water-based inks. The result is really amazing. It's funny, I don't have any tattoos and have always kind of wanted one, or five. But I fall in love with so many different artworks that picking one so permanent just doesn't work for me. Now that I've found DENY Designs, I am going to ink up the whole house! They offer throw blankets, wall clocks, magnet boards, shower curtains and all sorts of fun items that you can customize with your favorite art pieces. I'm totally addicted. This is my new favorite form of self expression. 😀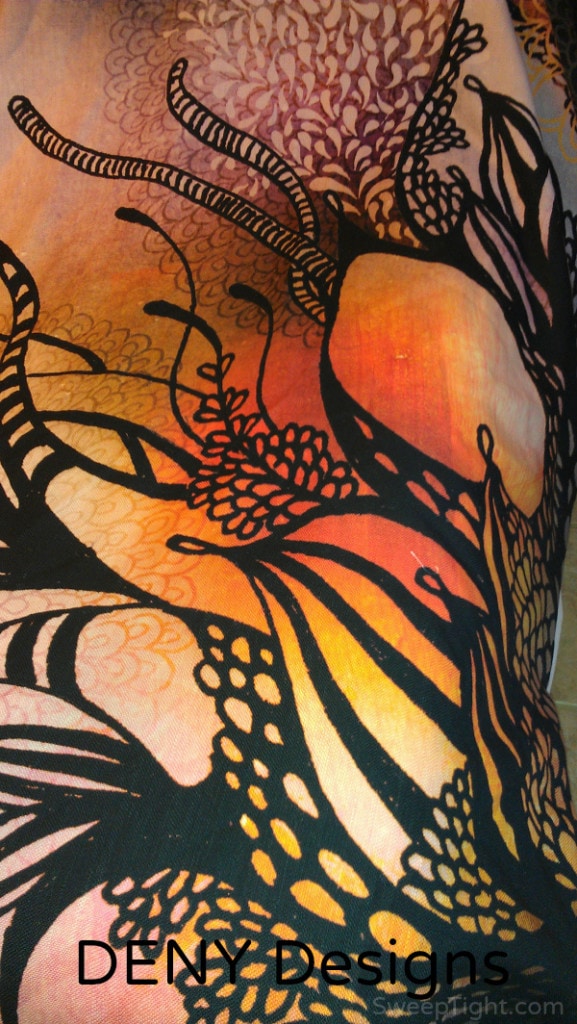 Find out more about DENY Designs on: Facebook, Twitter, and Pinterest.