According to a new study, 83% of consumers experience foot pain during the holiday season. With all the shopping, errands, baking, and just plain being on the move – foot pain can slow you down. Lately I have been feeling the pain of not wearing shoes with proper support. I was happy to receive for review the PROFOOT Custom Insole Self-Molding Orthotics along with other products from PROFOOT.
Foot Relief from PROFOOT
I received a variety of items from PROFOOT to help relieve foot pain this holiday season. The Custom Insole Self-Molding Orthotics have a two layer design to mold to the shape of your feet. They also come so you can cut them down to fit into your size of shoe (see picture). I have been using them in my shoes for about a week now and have noticed a huge difference in support. At 2oz, they don't add much weight to your shoe, and certainly make a difference in the flat or no-support shoes (like my Toms) that are popular lately.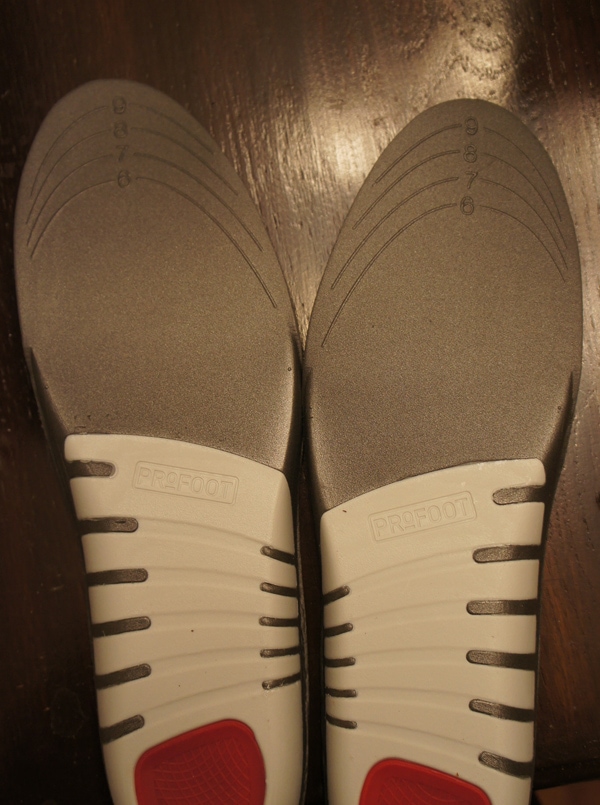 I also received a pair of the Toe Beds, not small beds, but really just gel cushioning for your feet. I have been using them in the front of my wedge booties and they help align toes as I walk. Last but not least, a spa for your feet – a unique rock shaped Pedi-Rock and Heel Rescue Foot Cream. These both make your feet "oh, so soft" again. PROFOOT has a variety of products to help with foot pain that you might experience. They have new heel inserts to help with Plantar Fasciitis, Goodnight Bunion to help say goodbye to painful bunions and more. Check out PROFOOTCare.com for products to help with your foot problems.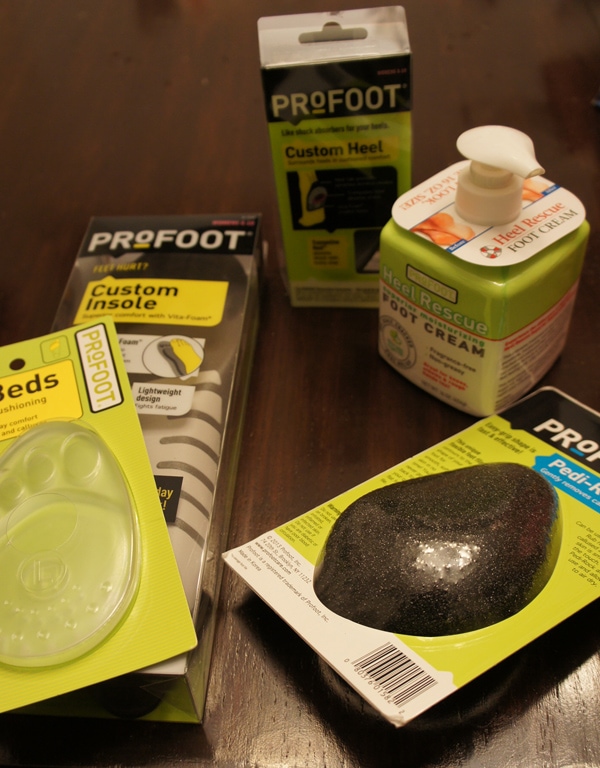 Sweepstakes
This holiday, PROFOOT is combating aches and fatigue from the season by gifting winners with prizes. You can have the chance to win a prize pack by tweeting your holiday shopping stories using the hashtag #HolidayFeet from now until 12/24/2013.
Winners will be selected at random and gifted with Custom Insole Self-Molding Orthotics of their own – helping alleviate over 25 pounds of impact on every step. Visit PROFOOT on Facebook or Twitter to find out more about the promotion.