I am not usually one to fall for a cute animal pictures, with all the cooing about the cuteness I usually roll my eyes. However, when I was contacted to review a photo book about inter-species animal families, I couldn't pass it up. One Big Happy Family is a heartwarming book full of stories about amazing animals who have reached out to save the lives of baby animals from other species.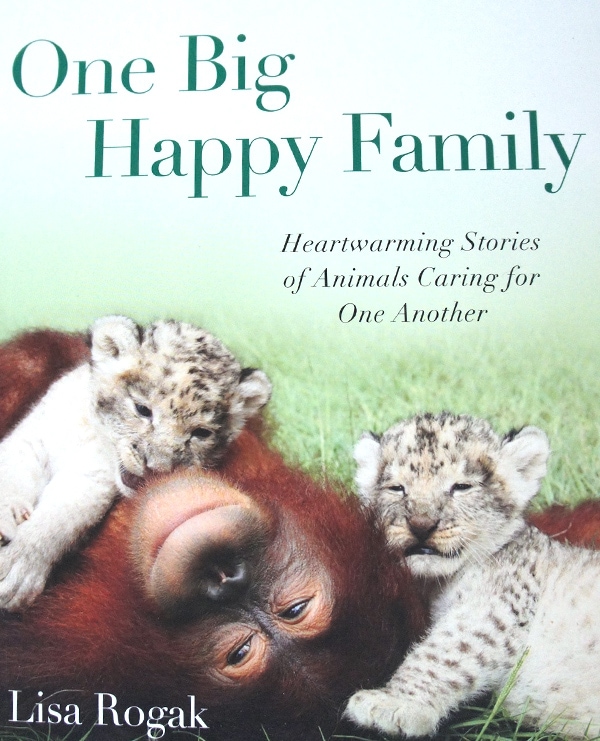 Cute Animal Photo Book Celebrating Family
My husband and I are in the process of adopting (sorry if you follow the blog and hear that every other week!), so this book about inter-species "adoption" was quite fun to experience. While our call to adopt a child is very different than one animal caring for another, it is unique to see that one animal species will step in and care for another in need. A cat can care for a family of baby ducklings, a border collie has mothered piglets, and the orangutan and her baby lion cubs are adorable.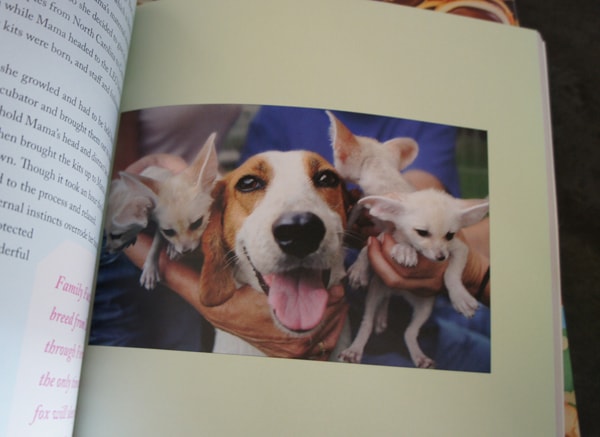 While the pictures are cute to look at, it is amazing to see the draw of one animal to another. That somehow they need the companionship of each other. With studies on how different animals interact, many seem to have an instinct to care. Koko, a female gorilla who was taught sign language asked for a kitten to care for. When her kitten was killed by a car, Koko mourned the loss of the kitten. The stories in this book show that nurture is a part of many creatures, and hopefully encourage humans to show more love, care and attachment to those around them.
You can find One Big Happy Family on Amazon. If you want to check out some of the stories and pictures before purchasing, you can find a sampling of pages on the publisher website.
Do you like reading about cute animal stories?