Comfy clothing is about all you will see me wearing these days. The key is to make it cute and comfy. There's no need to sacrifice style for comfort. I have an ongoing partnership with Shopbop, and this post contains affiliate links, but all opinions are my own.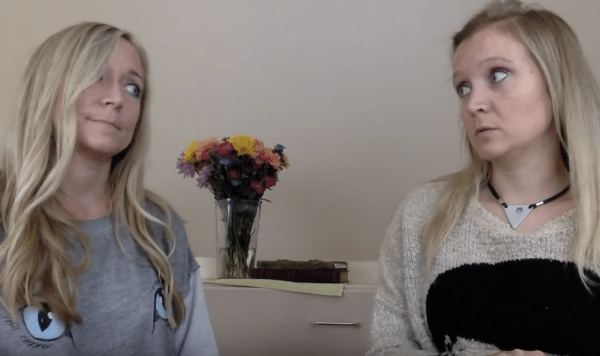 Cute and Comfy Clothing
Once the weather gets cold, chances are you will see me in big comfy sweatshirts exclusively. I don't mess around anymore. Gone are the days where I shiver in the cold for the sake of fashion. The trick is maintaining some sort of order, so I don't look like I have completely given up on life. Working from home, let me tell you, it's very easy to just never leave your pajamas.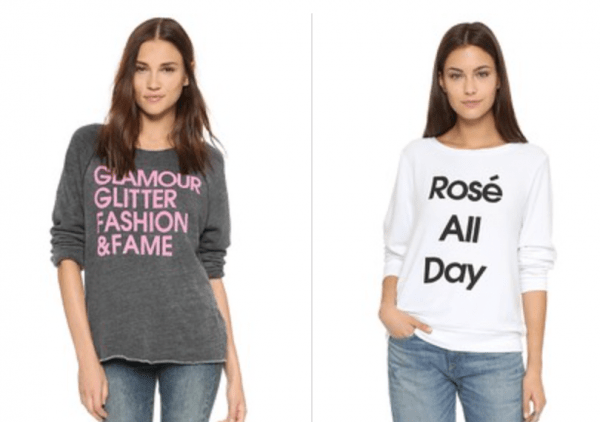 Shopbop has a pretty quick turnaround with stock, so instead of telling you about exact items, I am going to suggest brands that I know and love. It didn't take me long to find out which brands from Shopbop are the best fit for me. I already wrote about my favorite boots, now let's talk comfy clothing.

Wildfox – Oh my gosh, everything I have from them is beyond comfortable. The fabric is so soft it's more comfortable than most of my pajamas. In fact, last Thanksgiving I wore a black sweater from Wildfox and my entire family kept petting me. It's that soft.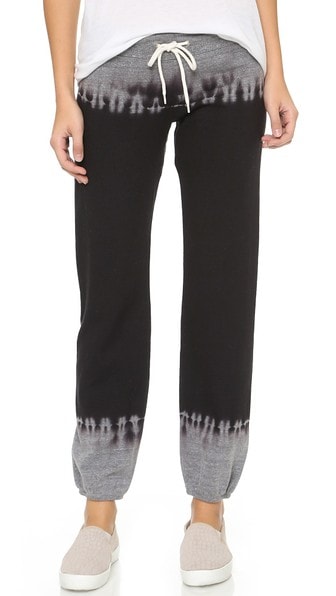 MONROW – My favorite sweatpants are MONROW sweatpants. I call them my fancy sweats. They fit just right, are as comfortable as can be, and I think they are pretty stylish for sweatpants.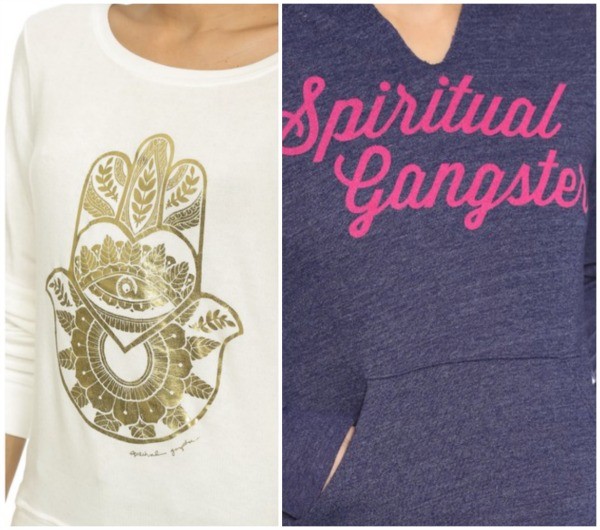 Spiritual Gangster – I have been stopped at the airport to ask me about my clothing from Spiritual Gangster. I kid you not. I wore a shirt on the way to my last press trip and a hoodie on the way back. Both times someone complimented me or asked where I got them. That must mean they are cute, and I can definitely say they are comfy.
That's just three of the many brands that you can find at Shopbop. The ones above I can say from experience will supply you with cute and comfy clothing.
Huge Shopbop Sale
The more you spend, the more you save with this sale. Grab your friends and family to go in on a huge group purchase.
Use code: GOBIG15 at checkout.
The sale will begin at 7 am EASTERN TIME Tuesday, November 24th and will end at 11:59 pm PACIFIC TIME on November 30th. Brand exclusion may apply. See complete terms and conditions here.
What's your favorite type of comfy clothing?