Charm bead bracelets have quickly grown in popularity. It is fun to find charms that fit the various parts of your life, family members, and hobbies. I partnered with Coppin's Gifts and received a beautiful DaVinci Bead bracelet in exchange for my review.
DaVinci Beads
With DaVinci beads I was able to put together a bracelet that suited my style and had meaning to me. I chose three birthstone beads, one for me, one for the hubby (poor guy, his birthstone is pink!), and one for our son that we are in the process of adopting. As I add beads, I can choose from beads for seasons, holidays, family members, hobbies and so much more. I am looking at some spacer beads to go with the birthstone beads – but might also add some of the beads that represent family members like Mom or Family beads. My hubby also likes that it is an affordable and easy gift idea for any holidays or events that come along. He just has to figure out which ones I will like!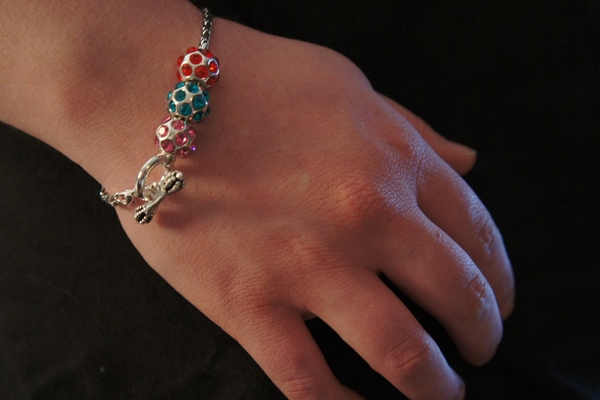 With DaVinci beads, you can choose to put them on bracelets, earrings, or necklaces. I really like the toggle bracelet I received, and it comes in different sizes to fit just about anyone. The drop necklace is super cute too, I might have to get that one for myself still. Since they have holiday beads, you can create a theme for any season. I really liked the cute little snowmen beads and the beautiful CZ snowflake bead.
If you are feeling less creative, Coppin's Gifts has a selection of inspiration bracelets on their website to help you get started. I am sure you could find a bracelet that fits just about anyone in your life (or something for yourself!).
Savings
Make sure to use the coupon code "FREEDAVINCI" at Coppin's Gifts to get your fifth bead free! If your purchase is over $30, you get free shipping – so it is a great deal all around!