DC Comic pet toys are the latest batch of PetSmart items that we received for review. These are adorable plush pet toys inspired by the superheroes that we all know and love. As always, The Grump took off with as many as he could carry and hoarded them. He even slept on top of them to guard them.
DC Comic Pet Toys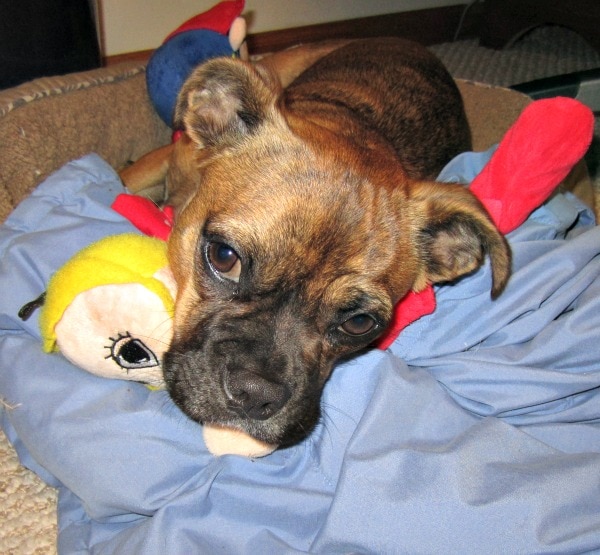 Each toy is soft and squishy, perfect for all dogs to play with. My personal favorite was the little round fat one. It's super funny and cute. It's interesting to see our dogs' pattern behavior with stuffed toys… It's the same every time. They lick them and snuggle up to them for a while. Then… tear them to shreds. They work together towards complete destruction. We walk into a flurry of stuffed insides and just shake our heads. It's actually pretty comical! It's also a lot better than them destroying our shoes, furniture, or other household items. Pets need to chew on something. It's important to make sure that they have the right things to chew on.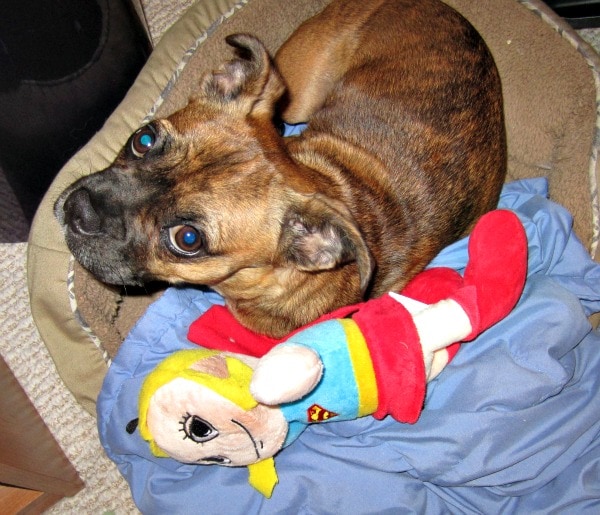 Thankfully, PetSmart has very reasonable prices. It's affordable and practical to keep our pets happy with all of their needs. Yes, our guys are super spoiled, but we wouldn't have it any other way.
The DC Comic pet toy line will be in PetSmart stores until the end of August, so hurry in and grab yours today!