Thanks to Dr. Smith's and their new Diaper Rash Ointment product launch I was able to meet celebrities, Bill and Giuliana Rancic! I got to try the product and received compensation for my honest review. All thoughts are my own.
New Diaper Rash Ointment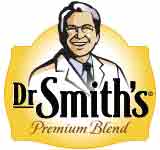 I don't have anyone in diapers anymore, except for a few dogs (more on that later,) but a lot of my friends are now having babies so I love giving them new products to try. John's sister just had a baby girl and I gave them a whole bunch of Dr. Smith's Diaper Rash Ointment. Mom and baby love it! She said it doesn't stain and keeps baby's butt smooth and rash-free.
My best friend Colette, just had her first son, Paul. He was suffering from recurring diaper rashes. Poor guy was miserable. After I gave them Dr. Smith's Ointment to try, she said it worked miracles! He's happy as a clam and Mom and Dad are finally able to get some sleep!
There are several other uses for this wonderful ointment too. We use it for chapped lips, cracked and dry knuckles and our boy dogs. Yep, I said dogs. You see, my mom accumulated too many pups—she started rescuing them and couldn't let any of them go—and having too many males caused them to start marking their territory all over our house. Training efforts weren't working as little dogs can be a pain with that. So, my mom constructed diapers for them that wrap around their little "parts." Using a maxi pad, they can can lift their legs all they want and our house remains clean. However, as a result, they develop sensitive skin under the area in contact with the "diaper," much like a baby's butt. Dr. Smith's Diaper Rash Ointment proves to be perfect for canines too!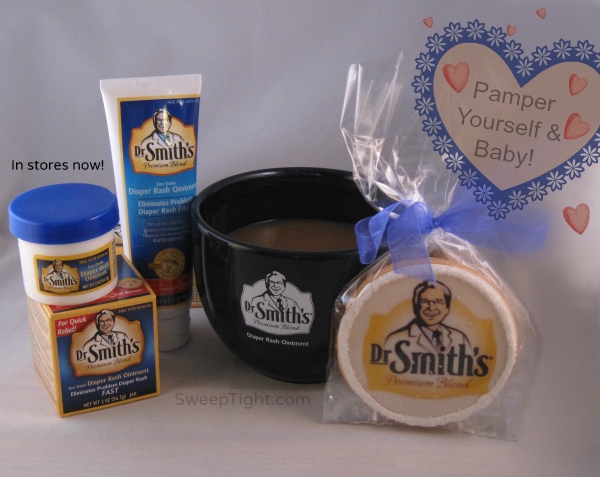 I met Celebrities!
Thanks to Dr. Smith, I was able to meet celebrities Bill and Giuliana Rancic at RPM Italian Restaurant in Chicago. The place is exquisite, the food is unbelievably delicious and these two are awesome people. They are super down-to-earth and they just radiate love and happiness. Giuliana shared her emotional story about discovering breast cancer while trying to get pregnant. She then spoke about their adorable baby Duke and how Dr. Smith's has been there along the way. Bill even admitted to using it himself for—brace yourself—runner's chaffing! Haha!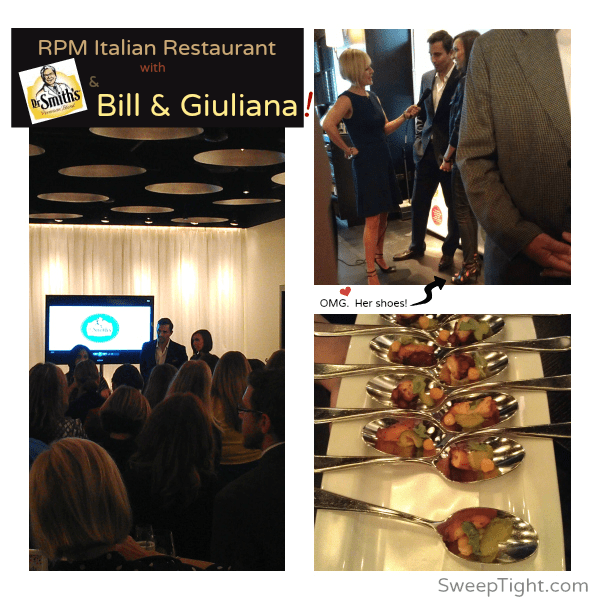 Before I walked up to take a photo with them, they were whispering something to each other and then shared the sweetest kiss. They are such an adorable and real couple. It was an honor meeting them and I'd like to thank them and Dr. Smith's for their time and efforts! 🙂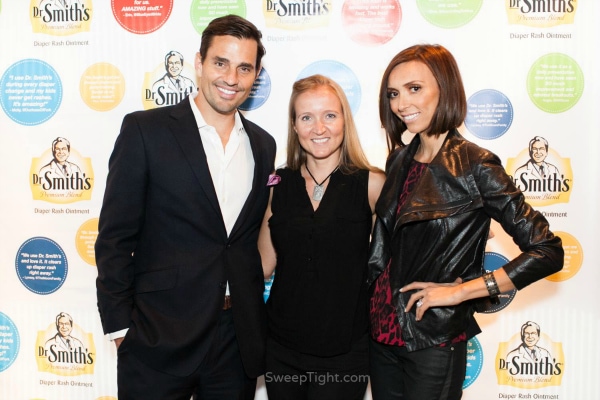 Keep in touch with Dr. Smith on Facebook and Twitter for all kinds of great information, coupons and other ways to use their products!