One dinner is usually not enough for my hearty hubby. My hard-working man usually requires a dinner after his dinner which can make things a little challenging in the kitchen. This post is sponsored by Hungry Man, but all opinions are my own.
I try to cook dinner as much as possible during the week. It's definitely not my favorite thing to do, and I am far from a natural in the kitchen. We also have a tiny kitchen which is frustrating to work in. In any case, I like to put at least one home-cooked meal on the table per day.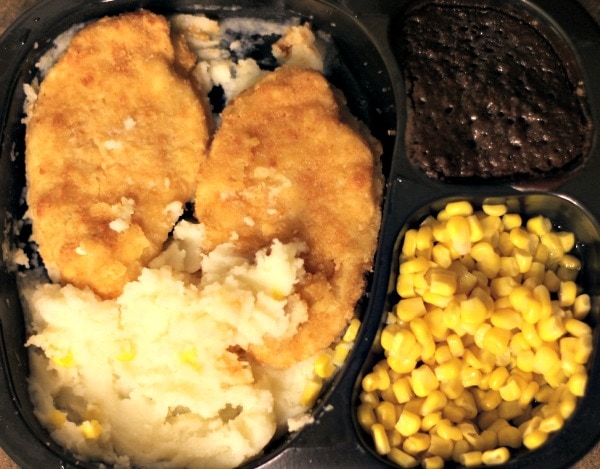 Dinner after Dinner for my Hungry Man
Mike gets home from work as early as 2:30 on some days. He arrives home ravenous and ready for dinner. Yes, dinner at 2:30pm. This is lunch for some people, but after a long day of laboring, my man is hungry. Eating this early causes him to require a fourth meal later in the evening. This is one reason why I love to stock the freezer with dinner options like Hungry Man.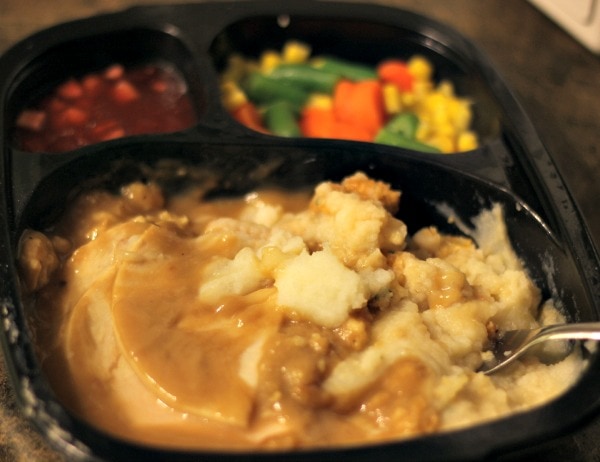 Hungry Man has hearty frozen meal options that are perfect for anyone, really. Even though they are suggested for a man, I can eat the heck out of them myself. Especially since they come complete with dessert.
Hungry Man has recently launched some funny videos to advertise all of the meal options that they have to offer. I was already familiar with Hungry Man, but I had no idea that they had so many varieties available. The fried chicken is definitely our favorite so far. Fried chicken, mashed potatoes, corn, and a brownie? Doesn't get much yummier than that.
Our freezer will continue to include lots of Hungry Man dinners for Mike and his dinner after dinner needs. Otherwise I will be a slave to my kitchen, and that's just not happening. I imagine that Hungry Man dinners would be excellent for growing teens, as well. I know my sister is constantly trying to fill her teen son's bottomless belly.
Be sure to check out Hungry Man to see their yummy new choices. Stay social by following Hungry Man on Twitter and liking their Facebook page.
Which dinner from Hungry Man looks best to you?