Hello Kitty Deluxe Party Pack – from Discount Party Supplies
Who doesn't LOVE a good party? I love hosting them, attending them, planning them, and even shopping for them! But I don't always have time to run around from store to store searching for the perfect discount party supplies and I surely don't want to go to one of those fancy party stores where everything is way over priced. Product was received for review purposes.
There is a better way…… 😉
Discount Party Supplies is a leading online retailer of party supplies, birthday supplies, and other party products, offering hundreds of party supply options for your event. Discount Party Supplies has everything you need to pull off a fabulous party, from baby's first birthday to an elegant dinner party. Offering top quality table settings, decorations, pinatas, over 1000 party favors, even costumes and personalized invites, thank you cards, and banners!
For my review I was able to chose any theme I liked, and of course I went with Hello Kitty!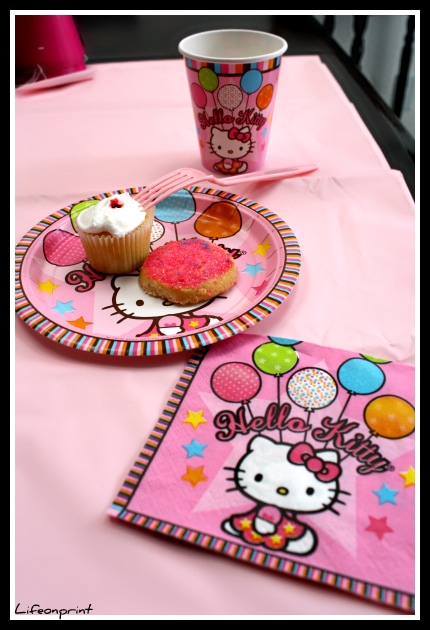 When my Deluxe Party Pack arrived I was surprised at not only the quality of the products, but at all the goodies I received! Everything I needed to through a fabulous party was all in one box, all I need to add was the food.
I really like that all of the party products were top quality, from the adorable thank you cards and banner, to the sturdy plates and cups, soft-quality napkins, heavyweight premium cutlery, helium quality balloons and table confetti, everything perfectly matched.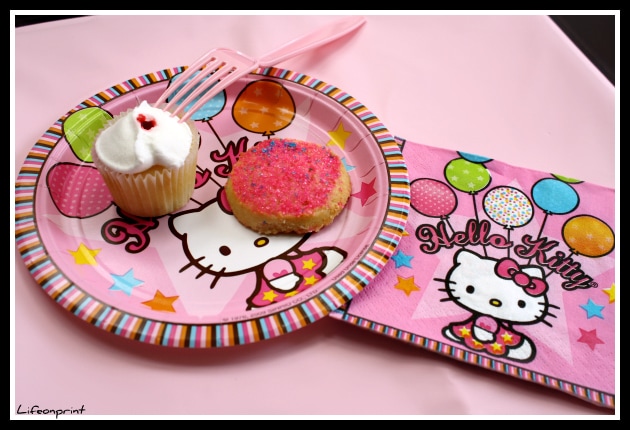 Ordering a party pack is, in my opinion, totally the way to go. This would save busy moms so much time and money! Just look how cute this design is! Discount Party Supplies truly has a theme for any kind of party you can dream up. Don't be fooled by the word "discount" in their name, these are not discount products at all, only top quality here. The discount is in the price, just where we like it. 😉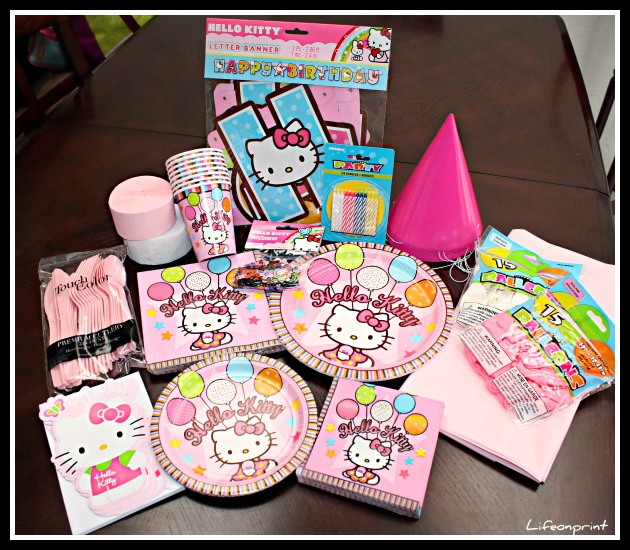 Discount Party Supplies receives 2 thumbs up for variety, quality, same day shipping, and absolutely awesome products!
Be sure to check out the hundreds of  party theme options available at Discount Party Supplies, you can also find them on Twitter and Facebook too!