Get ready for gorgeous handmade fashion items at a discount. This is a Fashionista Event. I was given a promotional item to review by 9thandElm.com to share my opinions about the website. All opinions are my own.
Discounted Handmade Fashion at 9thandElm.com
9thandElm.com is my new not-so-guilty pleasure. The quickest way for me to describe this new daily deal site is to say it's like Groupon combined with Etsy. Exclusive deals delivered to your inbox from the best handmade and independent designers. Perfect for fashion lovers who don't have the time to sort through the tons of wonderful designers out there. 9thandElm.com will do it for you!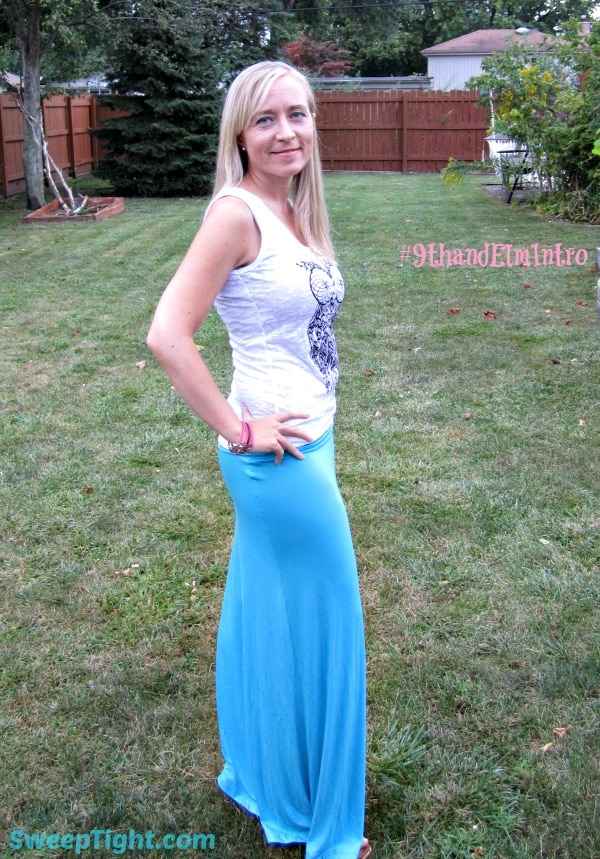 I received credit to shop through 9thandElm.com (so fun) so, I made sure to choose something from each category. I ended up with an outfit complete with a tank top, maxi skirt, earrings, 2 bracelets and hair ties.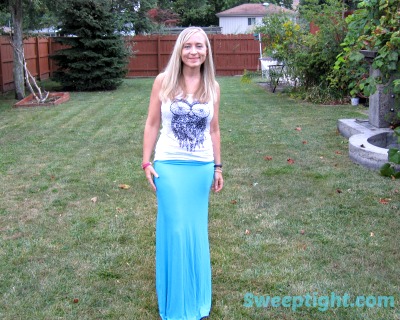 The tank top is a fun owl made out of dream catchers. Yes, a few "hooters" jokes were made, but I think it's darn cute!! The maxi skirt is probably the most comfortable piece of clothing I have ever worn. It's so soft and fits nicely.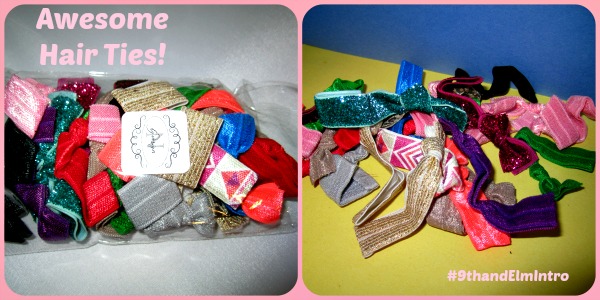 I am hooked on these hair ties! Since scrunchies are way out – and my hair is usually UP – I just love using these ties. I got a few packages of 25 for a really affordable price!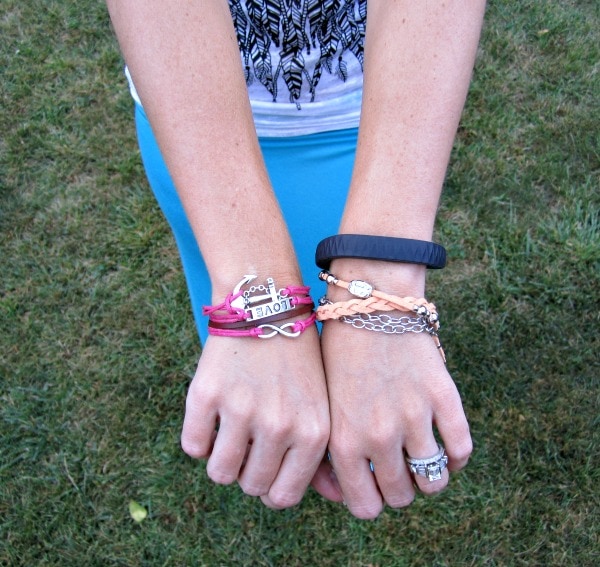 I am sure you have seen these "infinity bracelets" that are all the rage right now. It took me a few tries to get a couple of them from 9thandElm.com because they kept selling out! They are HOT right now and super discounted through the site. (Ignore my Jawbone UP in the picture – I totally forgot to take it off.)
My hubby's favorite were the earrings I got crafted out of 38 special bullets. What a creative way to repurpose bullets.
Receiving handmade items always seems so much more personal. Most of my items came along with hand written personal thank you notes and custom wrapping jobs. It's a good feeling to know a person is behind the delivery that truly cares about the products. It makes me want to support independent designers even more.
Ordering from 9thandElm.com is a breeze. I received everything within a timely matter and was very pleased.
Sign up for 9thandElm.com to start getting awesome deals delivered to your inbox! (Must register to enter the giveaway.)  Then refer your friends to earn credits to shop!