You know we love our dog toys around here. This time we got to try out the Disney collection of toys from PetSmart. We were sent several toys from the collection and our boys were beyond excited!
Disney Dog Toys from PetSmart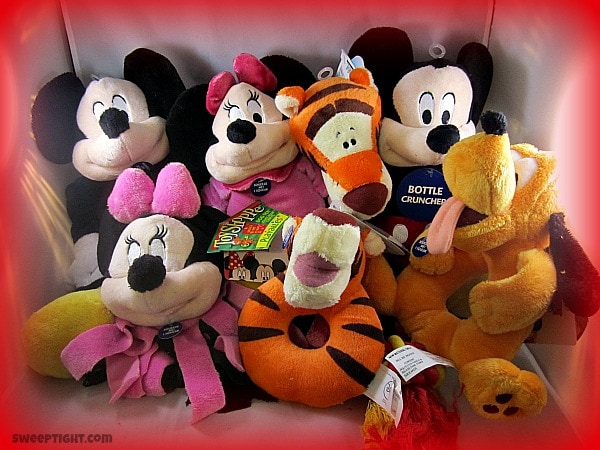 This collection is all the types of pet toys that we know and love from PetSmart, but Disney themed. Each one is colorful and features all of the well-known Disney characters.
The bottle cruncher is always a favorite. The dogs just love the crunching noise from the replaceable empty bottle inside. The Tigger rope toy was another hit. Anything with a rope gets the dogs to play together in a tug-of-war. All of the other toys were loved by our boys, too.
The Grump likes to "nurse" on all stuffed toys. He cuddles up with them and displays typical nursing behavior, with kneading his paws and everything. This Tigger toy has been everywhere with him. He was bringing him all over the house and they were inseparable for about two weeks.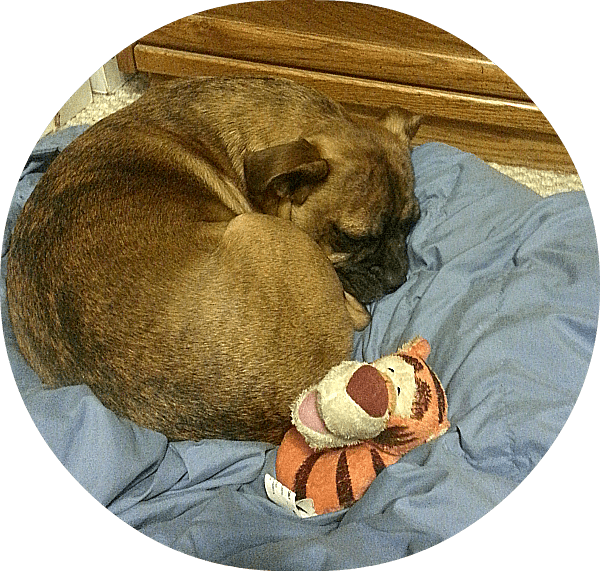 But… he goes from sweet and cuddly, to vicious murderer. Out of nowhere he will turn on his new toy friends and rip them to shreds. He's not happy until no stuffing remains.
Exhibit A: Mickey is missing a few limbs.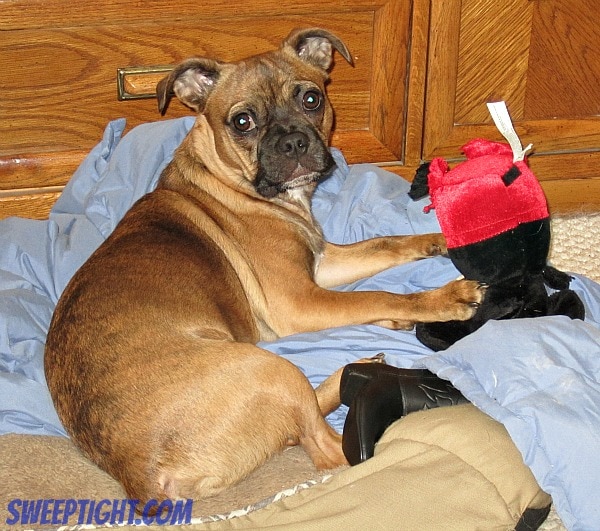 Exhibit B: Off with his nose.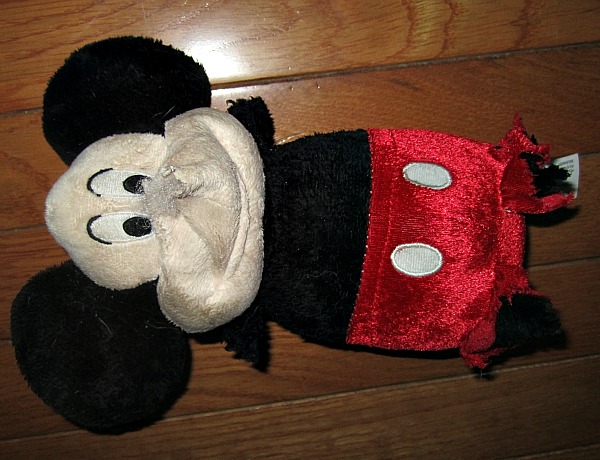 This is in no way a reflection of the quality of the toys! This is just how they play! PetSmart toys always last a bit longer than others we have had in the past, but it's inevitable… our maniacs will not stop until all toys have been destroyed!
We love PetSmart and go there all the time now. The prices are affordable and they have everything we need.
Look for the Disney line of products at your local PetSmart until April 21st! You can also shop for them online at PetSmart.com.