While attending the D23 Expo, I got to see the Disney Playmation toy line in action. When I say it gets everyone up and moving, I mean it. It's suggested for ages 6 and up, but I can totally see all my 30-something friends getting in on this action. I attended this event as part of a press junket sponsored by Disney. All thoughts and opinions are my own.

Disney Playmation – The Avengers
At first I thought Disney Playmation was some sort of video game accessory. But I was way off. It makes YOU like a video game character. You literally put yourself into the game and have to run, sneak, hide, jump, shoot, block, and attack your enemies. This type of play gets kids (and everyone else too) running around and moving.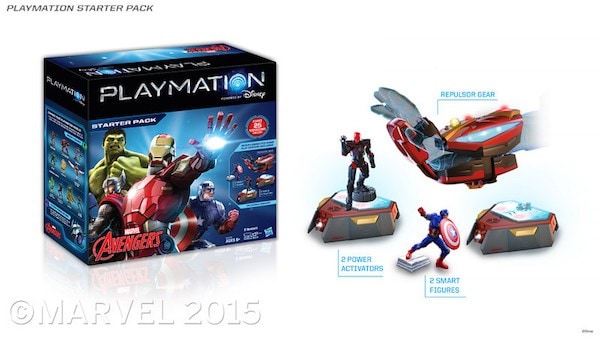 All the units in the starter pack work together via a network for a real interactive experience. The starter pack comes preloaded with 25 missions. But every additional character you introduce to the game unlocks more missions.
[bctt tweet="Through play kids can unlock new achievements, earn points, and even create their own missions with their friends. #D23Expo #Playmation"]
Through play, kids can unlock new achievements, earn points, and even create their own missions with their friends outside of what comes preloaded. This can be played indoors or outside and is perfect for kids ages 6 and up.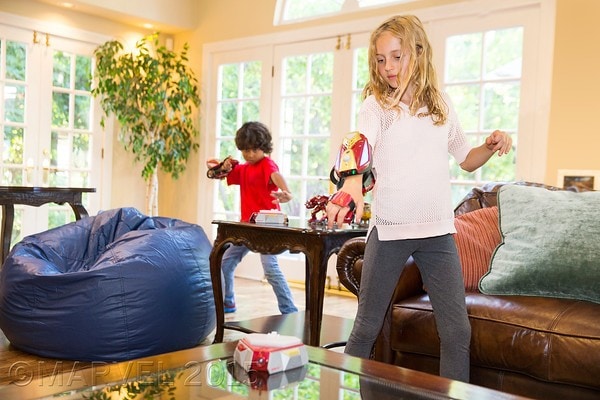 We got to play with these new Disney Playmation toys at the D23 Expo and we were 'joking' about fun this could be for adults. Seriously though… I can see quite the girl's night with flipped couches, forts, and all sorts of fun shenanigans.
Each of the 25 bloggers on this trip will be receiving their own starter pack. I was hoping it would be while we were staying at the hotel… can you imagine the fun!? LOL Oh well. You can look forward to another post later when I actually get to play this awesome game at home.
In the meantime, check out the video I took while at the Disney Playmation presentation. 🙂
Disney Playmation is set to hit stores October 4th, but you can preorder now! This is going to be great this holiday season. Also, Star Wars and Disney Frozen systems are currently under development and should be ready for 2016 and 2017 respectively. <Squee!>
For more information, visit the Playmation website, like them on Facebook and Follow on Twitter.