Hair color is something that I usually have done in a salon. It had been a while, though, and my hair was definitely in need of some brightening up. Thanks to this sponsored opportunity with Madison Reed, I was able to do my own hair color in the comfort of my own home.
DIY Hair Color at Home with Madison Reed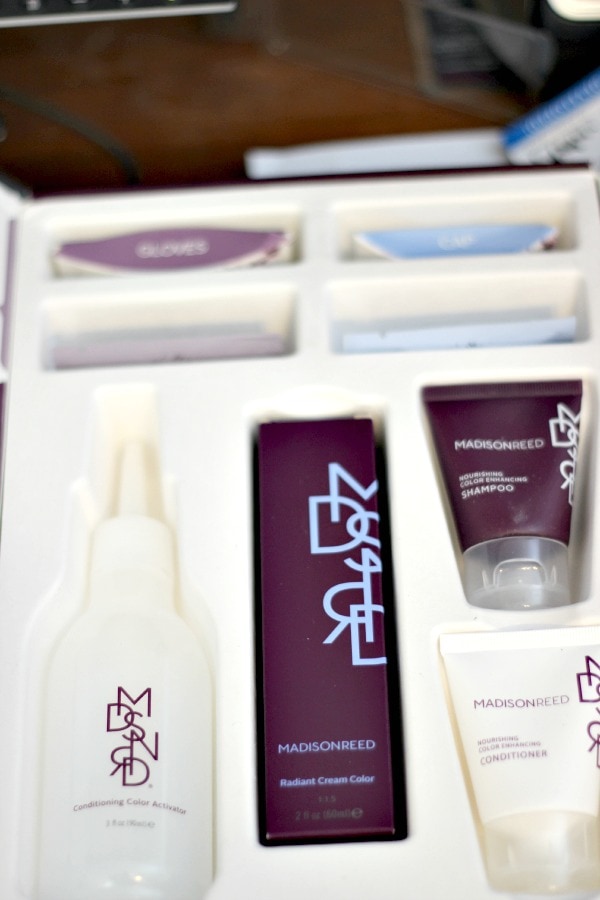 I am so far from a hair stylist it's not even funny. Seriously, I shock myself if I can manage to create a decent side braid. So I have always been a little nervous to try to color my own hair. After reading up on how to use Madison Reed hair color, I felt comfortable enough to give it a try.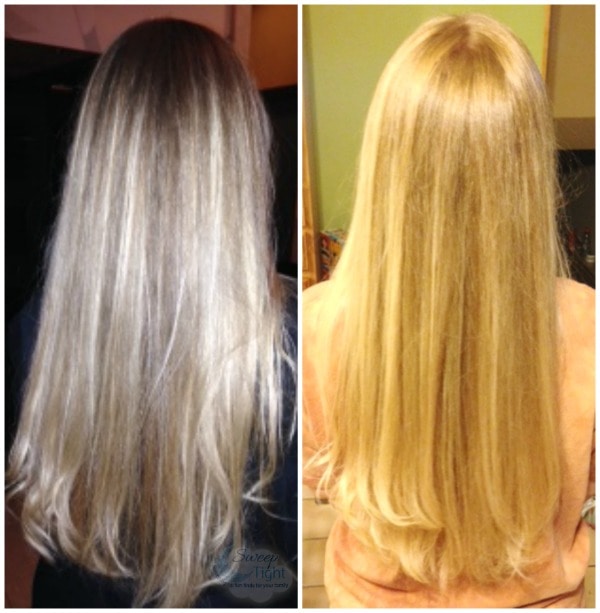 This is my before and after shot. Ignore the fact that I clearly miss the same section every time I curl my hair. WTH?
To figure out the hair color that's best for you, Madison Reed has a quick questionnaire to fill out. Based on your hair type and skin tone, they match you with your suggested hair color. For me that color was Bologna Blonde. I was a little turned off by that name at first because I thought of a bologna sandwich. A friendly Madison Reed rep quickly assured me that Bologna is a city in Italy. All of their hair colors are named after Italian cities. That made me feel a lot better!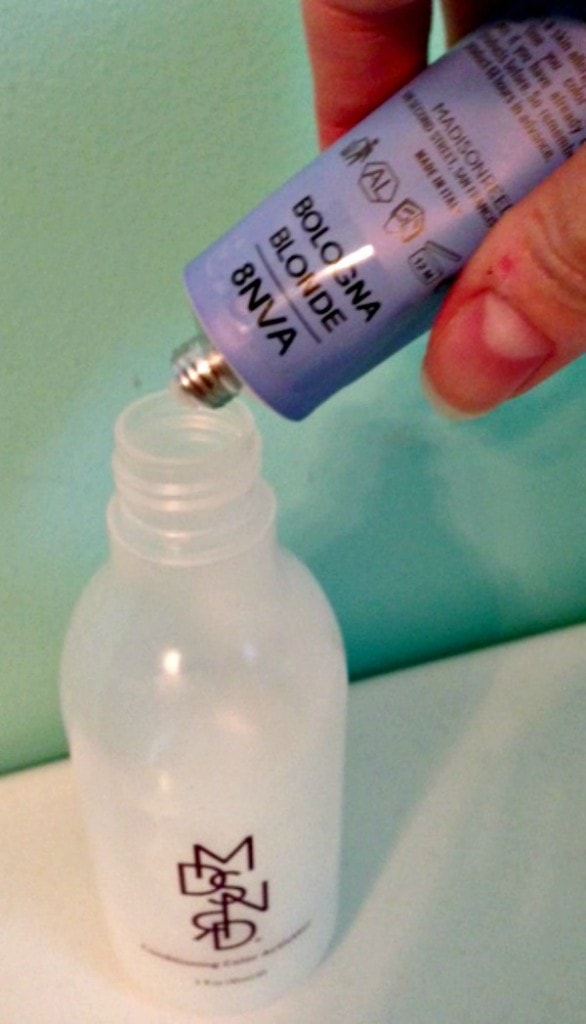 The kit arrived in a well-organized box that gave me everything I needed. The instructions are clearly printed on the box. It really is a simple and quick process, easily completed in under an hour.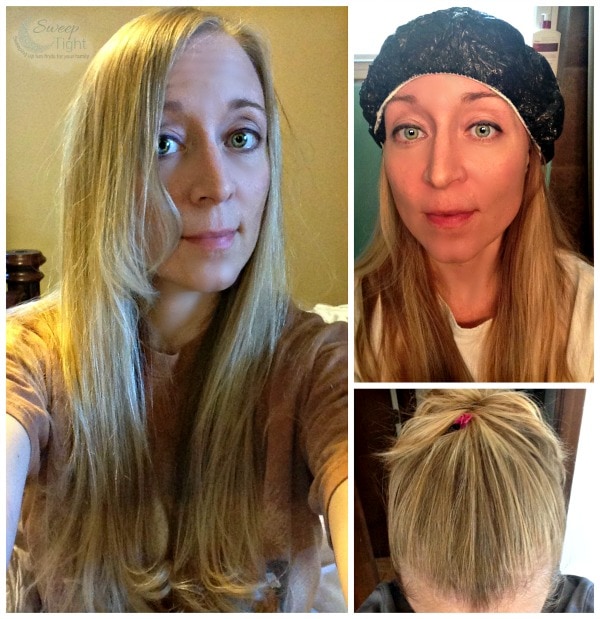 Full disclosure: I edited these pics late at night and got carried away with the airbrushing. I seriously wiped out all my wrinkles and zits and feel like a big faker. I didn't touch the hair color, though.
Since I already have color-treated hair, I focused on just my roots. I did end up putting the color on my entire head, but left it on for a shorter time period. My intention with this was to create a little bit of an ombre affect. Again, I am so far from a professional that I was nervous throughout the entire process! That was totally unnecessary, though. They had matched me with the perfect color to just brighten up my hair without any dramatic changes.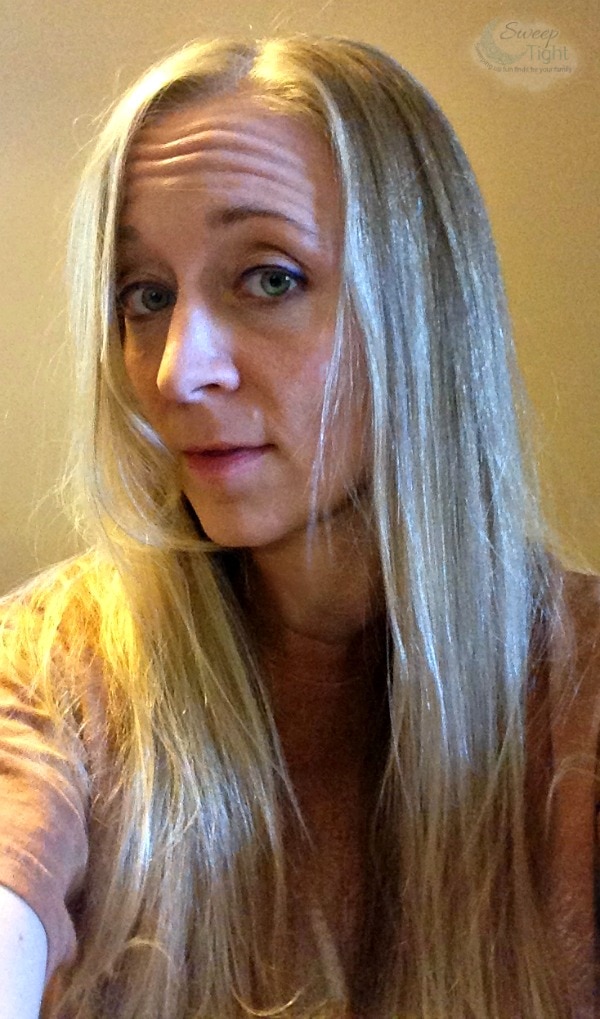 My end result was just a subtle brightening that I really like. Nothing too crazy, and I had no reason to be nervous about doing it myself. It actually would be difficult to screw up. I will feel comfortable doing my own hair color with Madison Reed in the future!
Take the Madison Reed color quiz and let me know which hair color is suggested for you!