It is my pleasure, more my sweet tooth's pleasure, to bring you this post about a fun Halloween Candy craft. This post is sponsored by Global Influence with products provided by Hershey's.
Halloween Candy Craft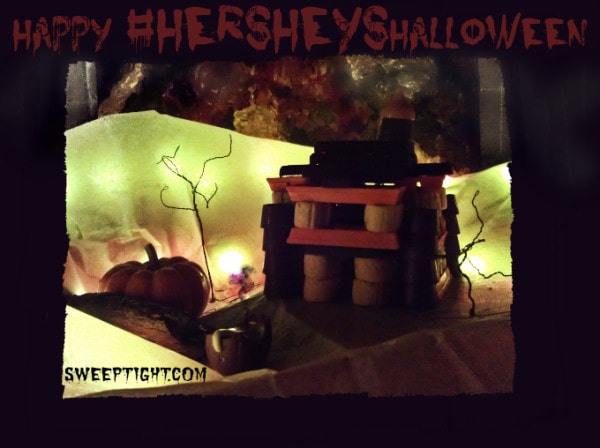 After receiving what the kids have deemed our best doorstep delivery to date—an enormous box of Hershey's Halloween treats—we put together a fun little DIY craft. Adam is the architect of the group, while Chesney is more of the organizer/coordinator/consumer… we kept catching her trying to eat the supplies. But, she was very helpful with the unwrapping of each little treat.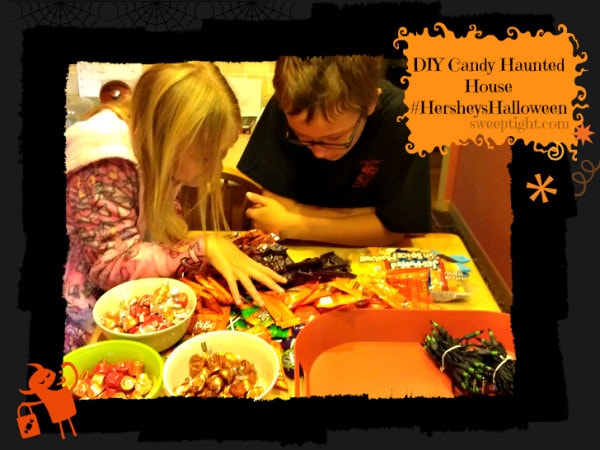 Adam was immediately brainstorming and putting together a plan to build an entire town. I had to rein in that imagination a bit and just have him focus on one house. (We weren't going to have enough time to build an entire haunted community.)  So, with all these wonderful and yummy Halloween themed treats, he got to work using Kit-Kats and fun size Hershey's Chocolate Bars  like Lincoln Logs, Rolos as columnar blocks and Pumpkin Spice Hershey's Kisses as decorations. I added some fun green/purple lights and some twisted wire trees. Our favorite finishing touch was the halved Cadbury Screme Egg used as the witch's cauldron.
After spending some quality time playing with these tempting treats, we threw on a scary movie and got to actually eating them! We tried to keep it under control so we didn't make ourselves sick so we experimented with mixing these into other, more nutritious things. Our favorite combination was Greek Yogurt with chopped up Rolos and/or the Pumpkin Spice Kisses. Kit Kats with organic peanut butter and raisins is pretty freaking good too.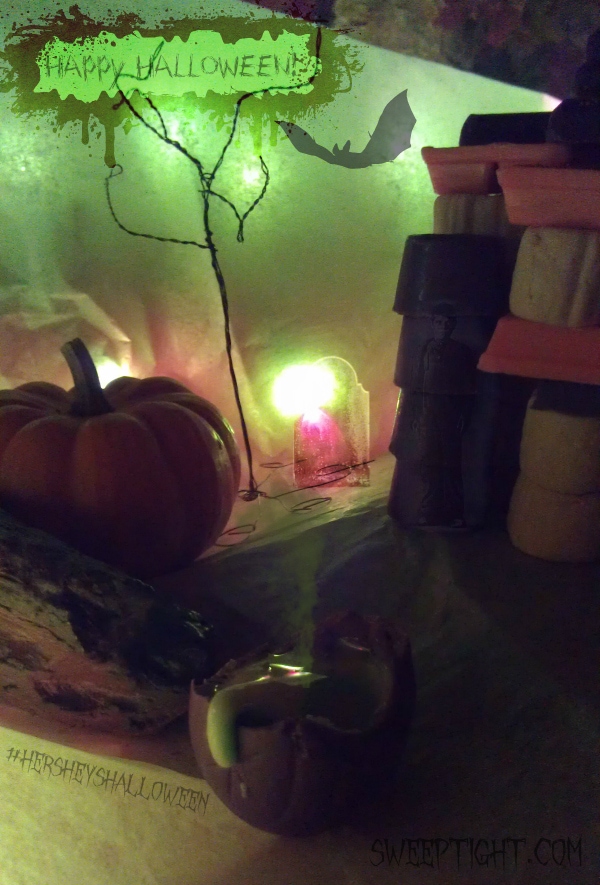 What are your favorite treats (or tricks) to hand out on Halloween? Do you use your treats in your decorating methods too?
HAPPY HALLOWEEN!

 STAY SAFE AND HAVE FUN!