In our rather small kitchen, it has been hard to create a personality. We do not have the time (or money) to rip out the whole thing and start over, so we find smaller things that can make a big difference. We have done some plumbing before, so I decided it would be an easy project to install a new faucet – something with a lot of personality was just the trick! I received a faucet from Delta Faucet in exchange for my review.
Cassidy Faucet from Delta Faucet
I had a rather modern looking faucet to start with, and since I was adding some more personal touches, I thought I would look for something that had a little more individuality. Yes, it seems silly to say a faucet could bring some fashion to the kitchen, but I am amazed at the amount of people that notice the faucet before anything else in the kitchen. The stainless finish matches our other stainless accents in the kitchen, and the 2-function wand has a stream and spray mode, eliminating the need for the extra kitchen sprayer. With a baby in the house now, it is nice to have a faucet that turns 120 degrees, so I can push it completely out of the way when we are using the sink as a bathtub for the little guy.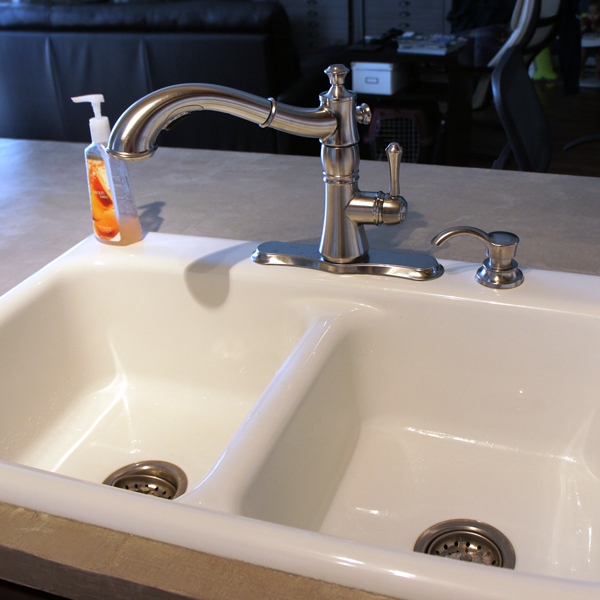 When looking for traditional designs – I had also considered the Arabella Collection and the Victorian Collection. Each with their own collection of two handle, one handle, prep faucets and more. I ultimately landed on the Cassidy because I was looking for something shorter than the popular pull down faucet style.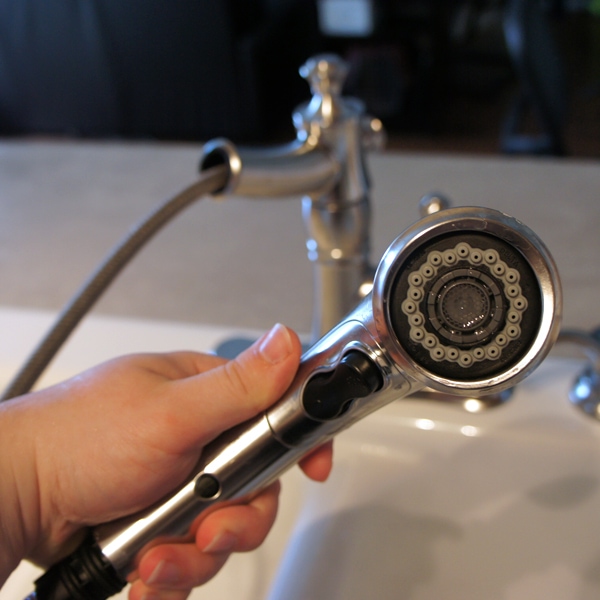 Delta Touch20
While our Cassidy faucet does not feature the Delta Touch20 technology, it is a really cool addition to kitchen faucets. Being able to turn on the faucet with a touch instead of a messy hand is so convenient. And while at first it just seems fun, I can see all the benefits of having this function available to you in the kitchen. Sticky hands are a common occurrence in our house and with the Touch20 it would keep us from getting the handle, faucet, etc. covered in whatever project we are currently working on.
Find out more about Delta Faucet on their website – they have an amazing collection of Kitchen and Bathroom faucets. Use their store locator to find a store near you to take a look at the faucets in person.