Don Carina: WWII Mafia Heroine, is a wonderful story of a woman's strength and power to lead. The author, Ron Russell brings a great story, historically intriguing enough that I even had to go back and look at the history surrounding the time period when the book was centered to learn more! Product was received for review purposes and this post may contain affiliate links.
Don Carina: WWII Mafia Heroine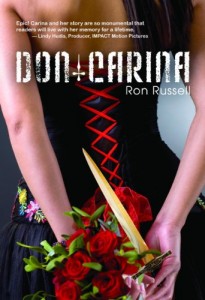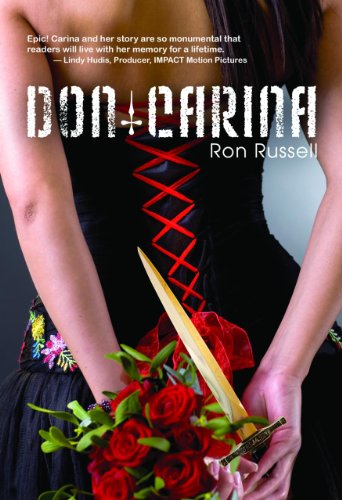 From the beginning Carina is thrown tough situations, from her father's death to her arranged marriage. When her father dies, she is named the "head" of the household and has to take on responsibilities that were not expected of her in the time period like reading and writing.
She is soon "married off" and learns to love and appreciate her family that she has been given. However, her husband is injured (somewhat brutally) and Carina has to take over "the family business" – which happens to be of the mafia variety.
While it would seem "normal" for many women to take control of the home now – it was engaging to see Carina take this on during WWII when women had so much less power in the home. She was determined, strong, and continually outwits and outsmarts those who are after her and her family. The story was PACKED with adventure.
I enjoyed the story and felt that it not only brought a story of a strong woman, but it was a great lesson on WWII in Italy. The book (and author) have also received an option offer for a Showtime Mini-Series – I hope I get to see it! I would totally recommend it to anyone who is interested in Historical Fiction – or a great story in woman's strength and determination.
[bctt tweet="She was determined, strong, and continually outwits and outsmarts those who are after her and her family. The story was PACKED with adventure."]
If you want to read the book, you can purchase it here on Amazon
You can check out the Don Carina website