I participated in a campaign on behalf of Mom Central Consulting for Dove. I received product samples to facilitate my review as well as a promotional item as a thank you for participating.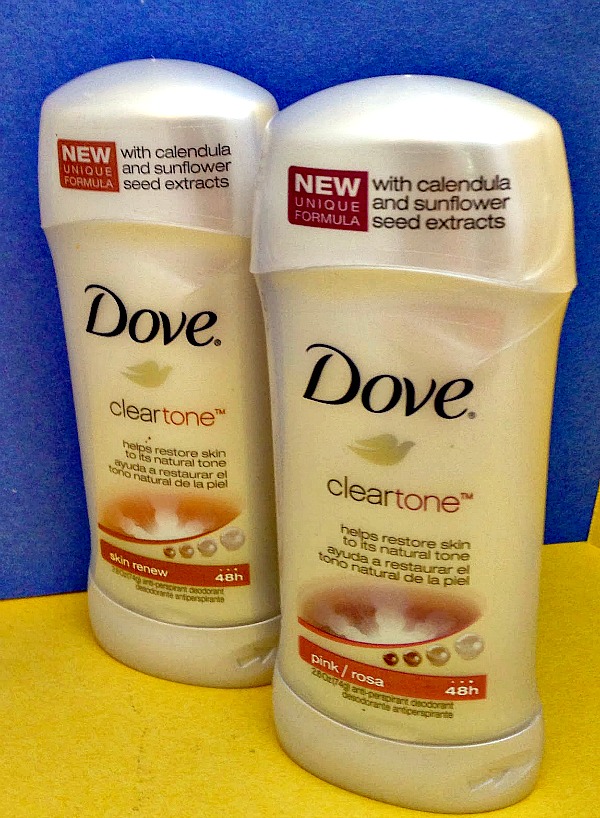 Dove Clear Tone Deodorant Has Given Me Smoother Underarms
A few weeks ago I mentioned that it may be nice to have "prettier armpits". This may sound ridiculous, but the abuse that us ladies do to our underarms can really alter their appearance. Shaving, waxing, harsh chemicals in deodorants – all without any moisturizer – can make them pretty ugly. I have now been using Dove Clear Tone for about three weeks and I am definitely seeing results.
While looking good in my holiday dress would be nice, it's not all about vanity. As a result of shaving, underarm skin loses 50% more moisture, which can cause irritation. (No one wants itchy armpits either!)  Dove Clear Tone includes a special formula with Calendula and sunflower seed extracts to help accelerate the natural skin renewal process. It's moisturizing and soothing to the skin, and can also reduce red and dark marks.
I am noticing quite a bit of an improvement from using Dove Clear Tone daily. My skin is definitely less dry and feels healthier. I had a few red marks and obvious irritation from shaving, which is now drastically reduced. The best part is that the deodorant still does its main job very well. It keeps me dry and odor-free all day.
We have a couple weddings coming up and probably a few other holiday parties where I might be waving my arms around in an attempt to dance. Thankfully, I can do so with prettier armpits thanks to Dove Clear Tone. 😉
I suggest giving Dove Clear Tone a try. It really is an all-around great product that even the sweatiest women (like me) can be happy with!
Check out Dove.com for more info. Be sure to visit Dove on Facebook and follow on Twitter to stay in the loop.