Dr. Smith's Diaper Rash Ointment is not just for babies! I'm thrilled to bring you this post sponsored by Dr. Smith's. I received compensation for this post, but all thoughts and opinions are my own.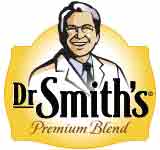 Diaper Rash Ointment . . . Not just for babies!
I have found great success using Dr. Smith's Diaper Rash Ointment for:
An Overnight Facial
Cracked heels/calluses
Chapped skin
Eye cream
I received a few samples of Dr. Smith's Diaper Rash ointment. Since I don't have any babies, I gave it to friends that do… Only to realize that I just totally shorted myself. They all loved it and said it's so easy to clean off your hands and works awesome on raw baby butts. I was like duh, I know. The stuff rocks, now give it back. Just kidding! I would never say that!
However, I did find myself buying some for myself. Thankfully I found a good coupon on Dr. Smith's Facebook page. 🙂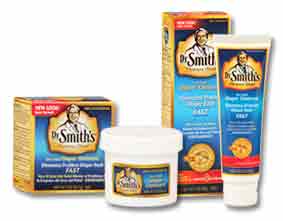 After the snow-pocalypse we just survived—wind chills were at NEGATIVE 50—my skin has never been so chapped, leathery, itchy and gross. My knuckles were all cracked and bleeding and that was with wearing gloves! The skin on my face couldn't seem to regain any moisture despite using my best face creams. You see, now that I'm back in school, I end up walking all over campus numerous times a day. No matter how much I bundle up, my skin is drying up like a piece of bread left on the counter.
This may sound strange, but I slathered my face with the Dr. Smith's Diaper Rash Ointment before I went to bed. Now, it wasn't the best feeling in the world at first but the next morning my skin felt amazing! Truly "baby's butt" worthy!
I have now started using this as an eye cream and heel treatment. My mom uses it on her heels regularly and her dry, cracked calluses are GONE!
Now that I have recovered from the major winter dryness, I am using this as night time eye cream. All those expensive, fancy wrinkle creams may be great, but I know that the trick to preventing wrinkles is retaining your own natural moisture. So a tiny dab of this at night under my eyes has my skin looking fantastic!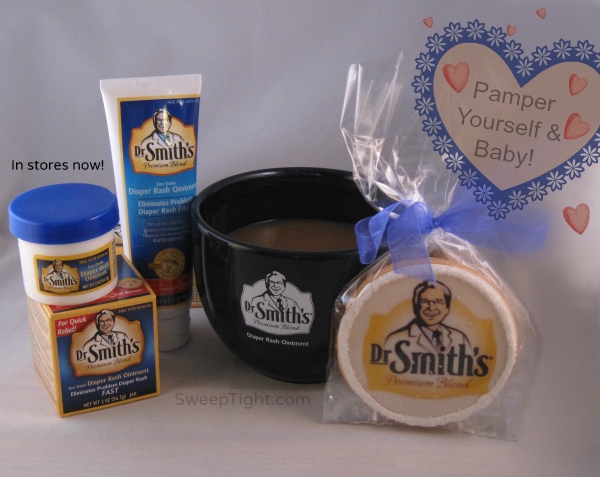 Follow @doctorsmiths on Twitter!