DreamWorks Dragons: Defenders of Berk Part 1 is now available for purchase. I received a copy as an FHEInsider. All opinions are my own. If you saw How to Train Your Dragon and loved it like we did, you won't want to miss this one. It's packed with new dragons and new adventures.
Dragons: Defenders of Berk Part 1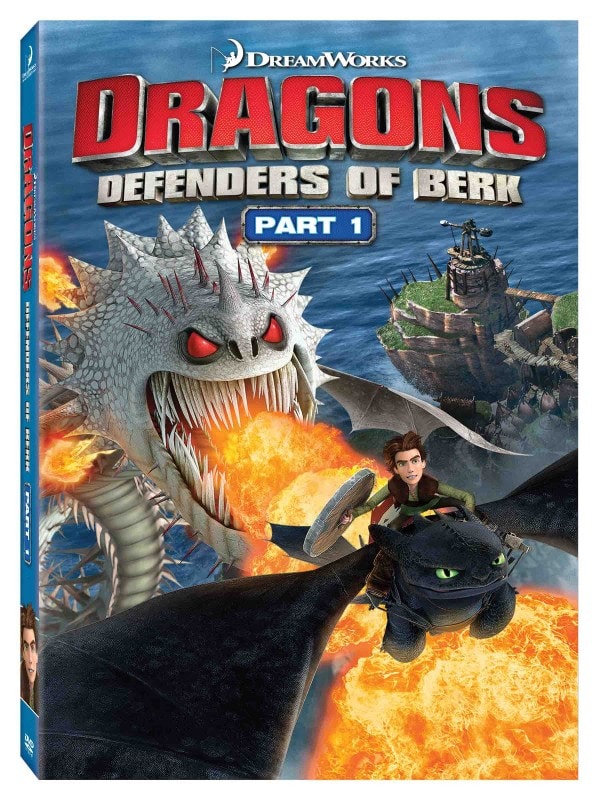 Synopsis

DreamWorks Animation's How to Train Your Dragon fans can soar higher than ever before when Twentieth Century Fox Home Entertainment releases on DVD the first part of the award-winning top-rated TV series, DreamWorks DRAGONS: DEFENDERS OF BERK. Available everywhere March 25, the DVD kicks off the franchise's "Year of the Dragon" which will continue with the highly anticipated film sequel arriving in theaters this June as well as Dragon game apps, books and other fan experiences releasing throughout the year. The DVD of the 2013 Annie Award winner for Best Animated Television Production for Children is loaded with exciting bonus content for the whole family to enjoy and contains 10 epic adventures and four all-new dragons.
Follow Hiccup and his fellow dragon trainers as they fight to protect their home. The Vikings must use their dragon training skills to defeat the dangerous new enemies. Features original voice talent from the film including Jay Baruchel, America Ferrera and Christopher Mintz-Plasse and will include, Zack Pearlman and more.
Make sure to watch this and Riders of Berk to prepare for the summer event when How to Train Your Dragon 2 swoops into theaters June 13th!
Purchasing the DVD also scores you a Digital HD UltraViolet code, and an offer for exclusive battle gear and one month's free subscription to School of Dragons, the online game from JumpStart based on DreamWorks Animation's How to Train Your Dragon franchise. With cinema-like graphics and an immersive 3D world, it takes more than courage to train a dragon but brains as well. For more information, visit http://www.schoolofdragons.com.
DreamWorks Dragons: Defenders of Berk Part 1 DVD Features:
Dragon Tracker Part 3
Evolution of Screaming Death
"SuperFly" Dragon Mash-Up
Sneak Peek