It's that time of year when I clean out my makeup area. Most of it is old enough to go straight into the garbage. I plan to minimize the area and stock it with some drugstore makeup must haves. I was sent a batch of CoverGirl products to try out, and this post contains affiliate links. And let's just clarify right away that I am far from a makeup artist!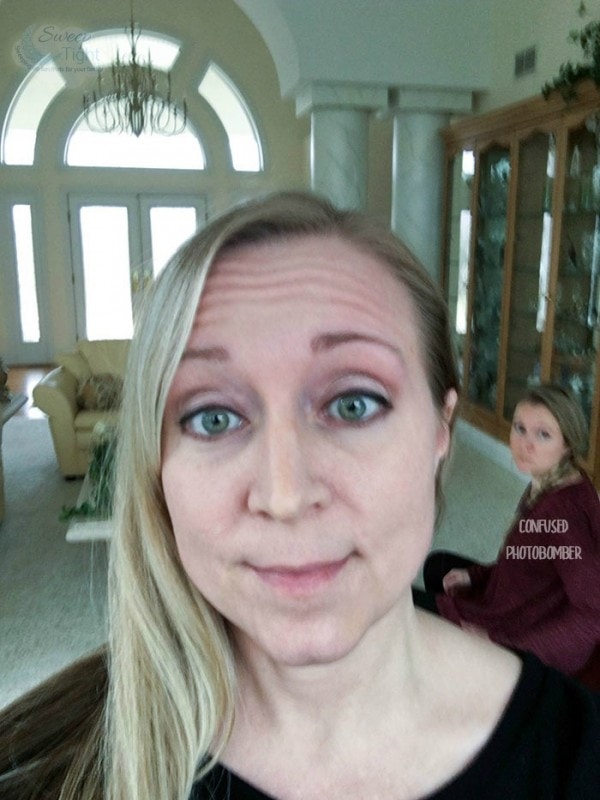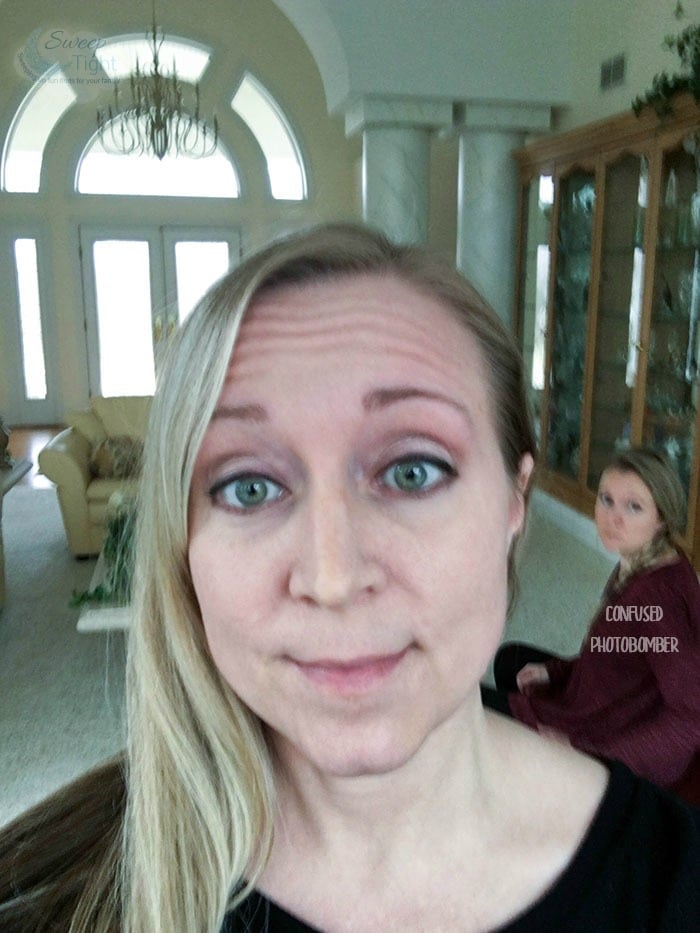 My lifestyle has changed to the point where I rarely wear makeup. Sometimes I miss trying the latest trends and playing around with different looks. Other times I am thankful that there's so much less fuss to my routine.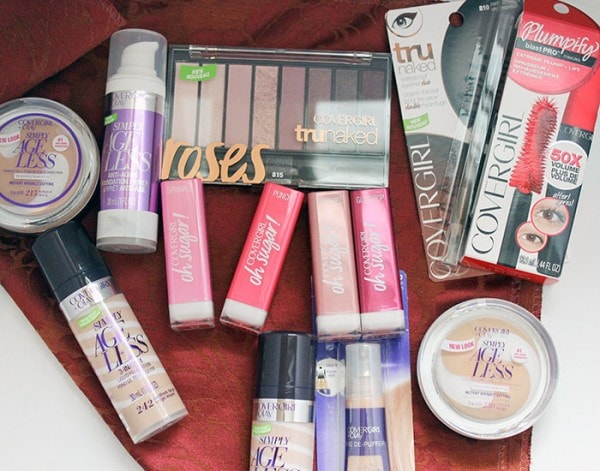 Aging is also bringing up new challenges when it comes to achieving the look I want with makeup. My naturally hooded eyelids are getting droopier, and my sensitive eyes will no longer tolerate some mascaras.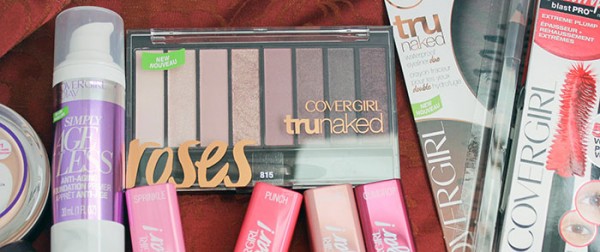 Okay, enough whining. Let me tell you about the new CoverGirl products that I received, and which ones I consider to be drugstore makeup must haves.
Drugstore Makeup Must Haves for Spring
CoverGirl + Olay Simply Ageless Anti-aging Foundation Primer: Primer makes a huge difference if you don't already know that. It's like creating a smooth canvas before beginning your artwork. This primer is light, dries quickly, and leaves my skin feeling smoother and ready for makeup.
CoverGirl + Olay Simply Ageless 3-in-1 Foundation: I should disclose that I am a strictly powder foundation girl. I have never been a fan of liquid foundations. Having said that, I didn't hate this one. It glides on smooth and feels light on my skin. Even with the thinnest layer that I applied, I noticed coverage.
CoverGirl Trunaked Roses Eyeshadow Palette: I find that purple shades help my green eyes pop, so I was eager to try the pinks and purples in this palette. I love, love, LOVE that they give you the colors in both matte and shimmery. My hooded eyelids look so much better in matte shadows, but I like to have shimmery options for a touch of glimmer. As far as drugstore eyeshadows go, I find them to be nicely pigmented. I wore mine all day without primer and it stayed put pretty nicely. However, I will use a primer moving forward to bring out the shades with less product.
CoverGirl + Olay Simply Ageless Foundation with Titanium Dioxide Sunscreen: Although still not a powder foundation, this one is more my speed. Once I figured out how to open it (seriously, don't laugh), the littlest dabs made my wrinkles less noticeable. The formula covers lines and wrinkles by floating over them and not settling into them.
CoverGirl Oh Sugar! Vitamin Infused Balm: Genius product that I simply adore. It's the shape of a lipstick, texture and light scent of a balm, and glides on smoothly to give you a hint of color. I gave up on bold lipsticks a long time ago. I like gloss, but sometimes it's sticky and more trouble than it's worth. This blend is the complete package of what I have been wishing for. So far, the color Caramel is my favorite.
CoverGirl Plumpify blast Pro Mascara: Extreme plump and lift mascara that claims to give 50x the volume. Not only do I love the way it looks, but my eyes don't burn! That's huge for me, and automatically adds it to my drugstore makeup must haves list.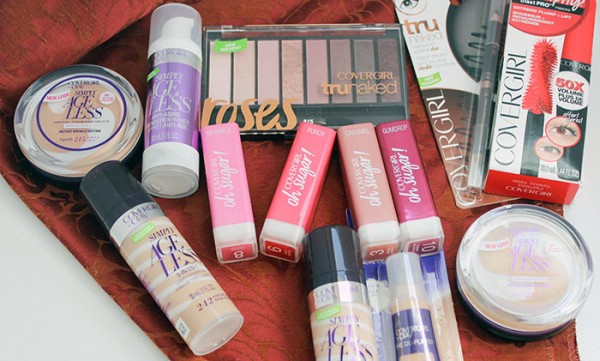 Makeup is not something I spend a lot of money on, so I always appreciate affordable products that I can get at the drugstore or on Amazon.com. Of course, CoverGirl can be found all over the place. I know most grocery stores, and pretty much every drugstore near me has CG products.


Do you have any drugstore makeup must haves?