Eczema is starting to make an appearance in this house already. The temps haven't even dropped much below 50 yet, but our skin is already protesting. I participated in an Influencer Activation Program on behalf of Influence-Central for #AveenoEczemaTherapy. I received a sample to facilitate my review and a thank you item for participating, but all opinions are my own.
Easy Eczema Relief #AveenoEczemaTherapy #MC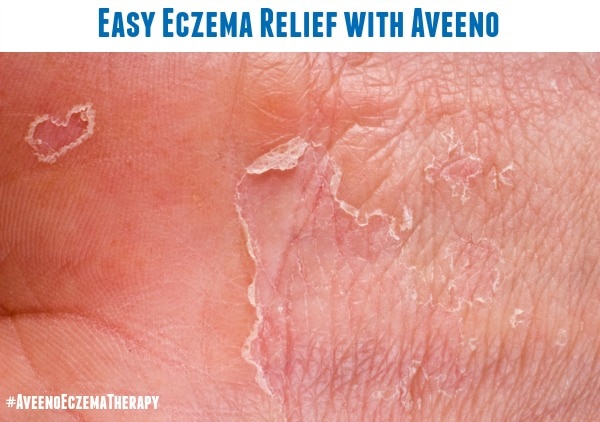 Mike is the one in the house who suffers the worst from eczema. He starts to develop red itchy patches as soon as summer starts fading. He already has evidence of it reappearing on his face. After being introduced to Aveeno Eczema Therapy last year, it's now all that he uses. He even stopped going to the doctor for the prescription he had been using. He notices better results with Aveeno than he ever did with the meds and without any of the side effects.
I experienced a small patch of what I self-diagnosed as eczema a few months ago. Right under my ring finger I noticed a red, itchy, scaly patch that definitely looked just like eczema. I removed my rings for a while and started applying the Aveeno Active Naturals hand cream and it was gone within days.
Mike prefers to use the Eczema Therapy Moisturizing Cream on a daily basis. Both of us enjoy the Bath Treatment. With or without eczema, it makes for a very soothing bath.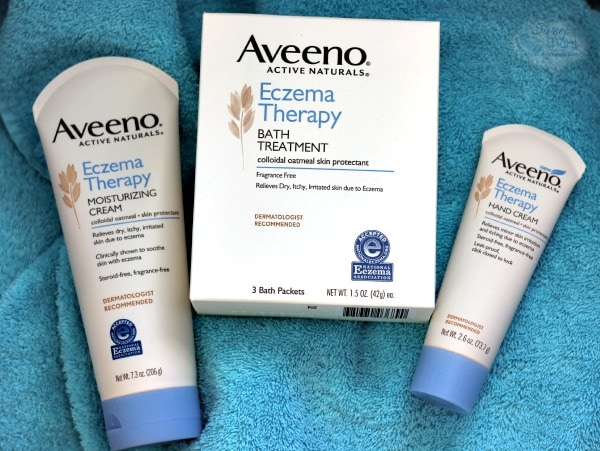 October is Eczema Awareness Month, and it's important to know how common it really is. Approximately 30 million people in the U.S. suffer from eczema, a chronic skin disorder resulting in intense itching and overall discomfort. So don't ever feel embarrassed or ashamed if it happens to you.
The best thing is that even dermatologists recommend Aveeno. The main ingredient, colloidal oatmeal, is the #1 natural ingredient most recommended by dermatologists to effectively relive the itch that is associated with eczema.
If you suffer from eczema, I definitely suggest trying out Aveeno Active Naturals Eczema Therapy. They have formulas for adults and babies. These products have saved us from pricy trips to the doctor and filling prescriptions. Plus, you can't beat natural treatments when they work well!
For more information about the AVEENO® Brand and its product offerings, visit aveeno.com or "Like" them on Facebook at facebook.com/aveeno .
Does anyone in your family have eczema?