This post is written by me on behalf of Tyson Foods, Inc. All opinions are entirely my own. This shop has been compensated by Acorn Influence, Inc. and its advertiser.
You've worked all week and have cleaned the whole house to prepare for Sunday's big game. You're having all the friends over to enjoy it. It's all planned perfectly so that you'll have hot foods within arm's reach so that no one goes hungry or has to miss a second of the excitement. It's going to be great. To be sure of this, here are a couple quick and easy game day snacks that are sure to please the crowd.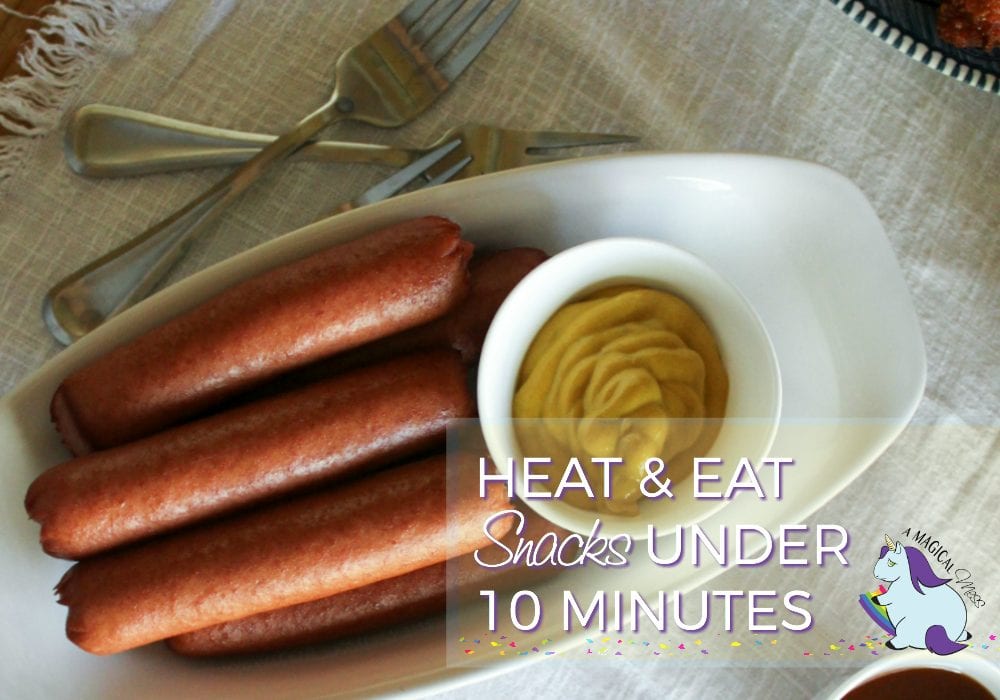 Quick and Easy Game Day Snacks
The reality of the situation described above puts someone in the kitchen pretty much for the whole duration of the game unless you've got easy game day snacks planned. In order to avoid sacrificing some poor loved one to the drudgery of food prep during a time of celebration, you're going to need to head to Sam's Club and stock up on these delicious Tyson products.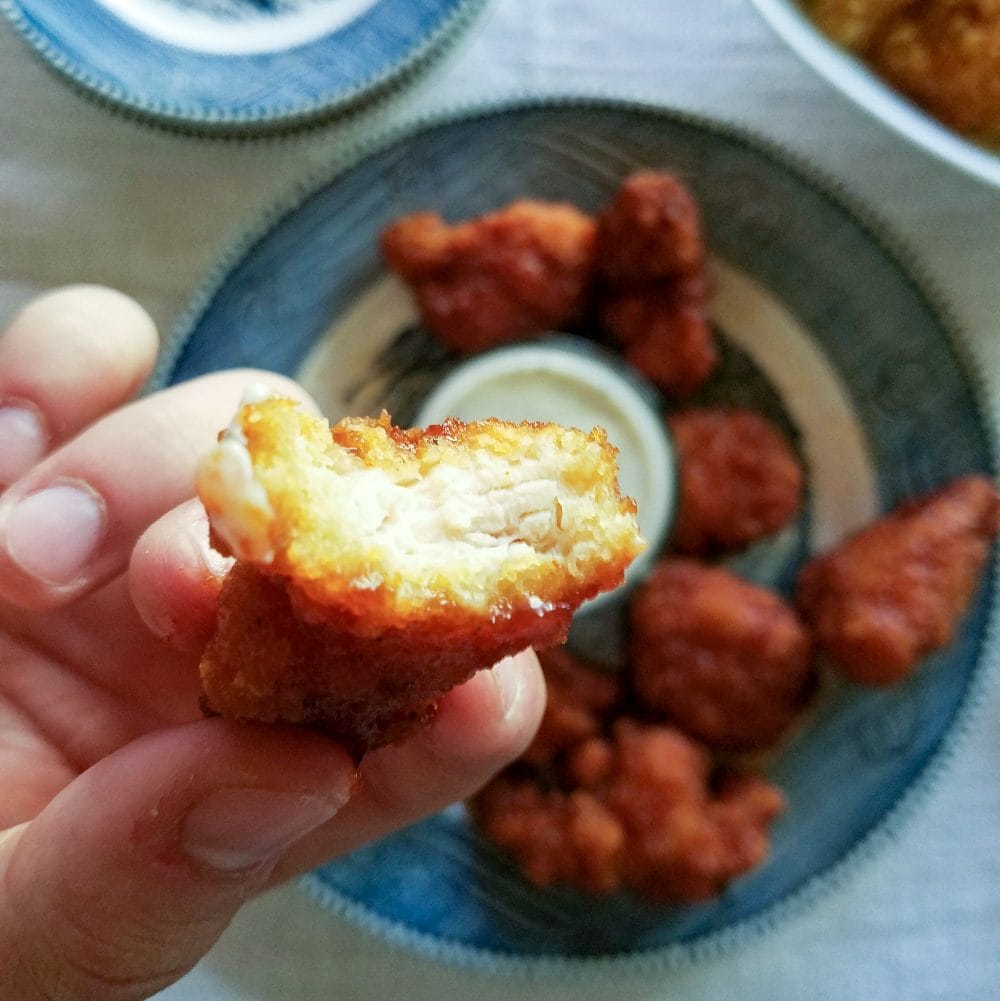 These protein-packed foods are a favorite addition to your appetizer table. And, when you shop at Sam's Club you save a ton of money and have plenty to go around. We tried Tyson® Boneless Wyngz (Honey BBQ Flavor) and the Ball Park® Franks. The best part of these, they're all ready in under 10 minutes. To make things a little more interesting we whipped up some yummy dipping sauces.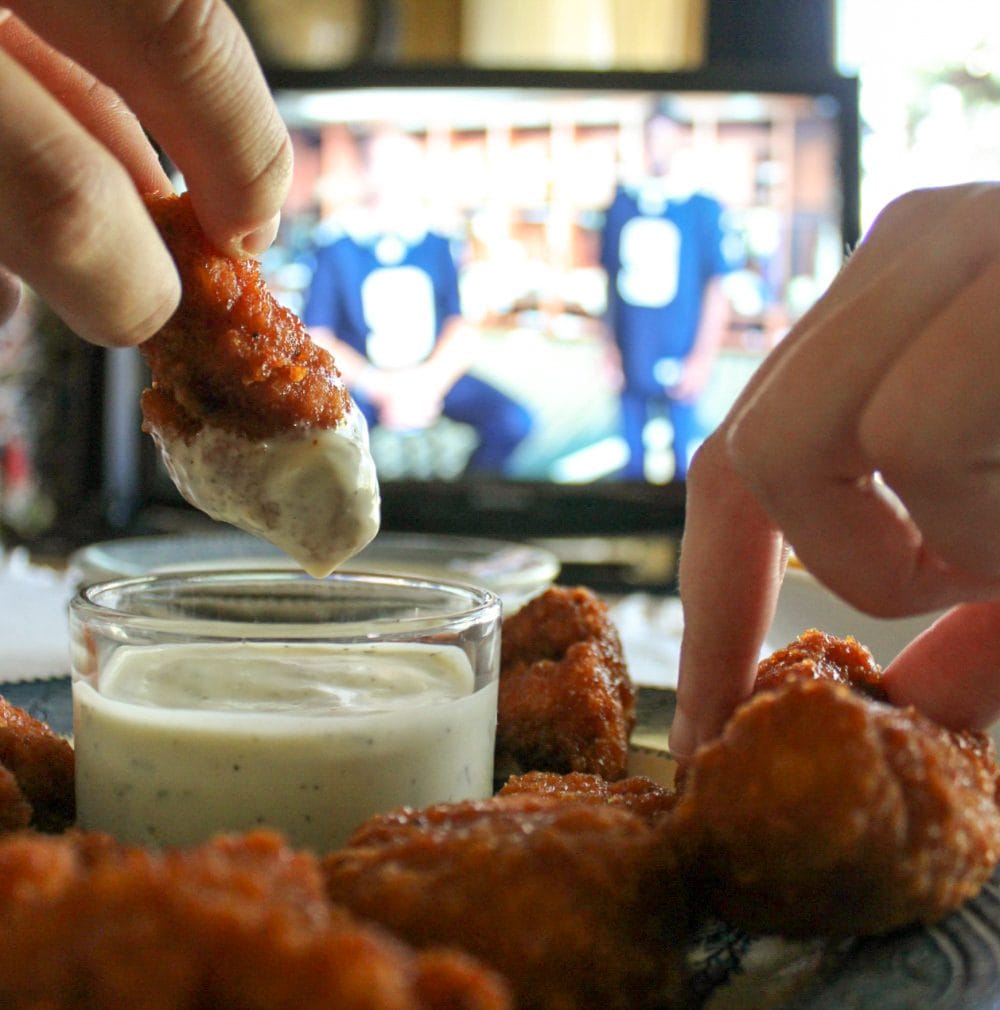 Quick and Easy – Dipping Sauces
For the Ball Park Franks, we mixed 2 parts mustard with 1 part mayonnaise, and a pinch of garlic salt together.
For the Tyson Boneless Wyngz, we mixed 1 tbsp of bacon bits into 1/4 cup of ranch dressing with 2 tbsp mashed avocado.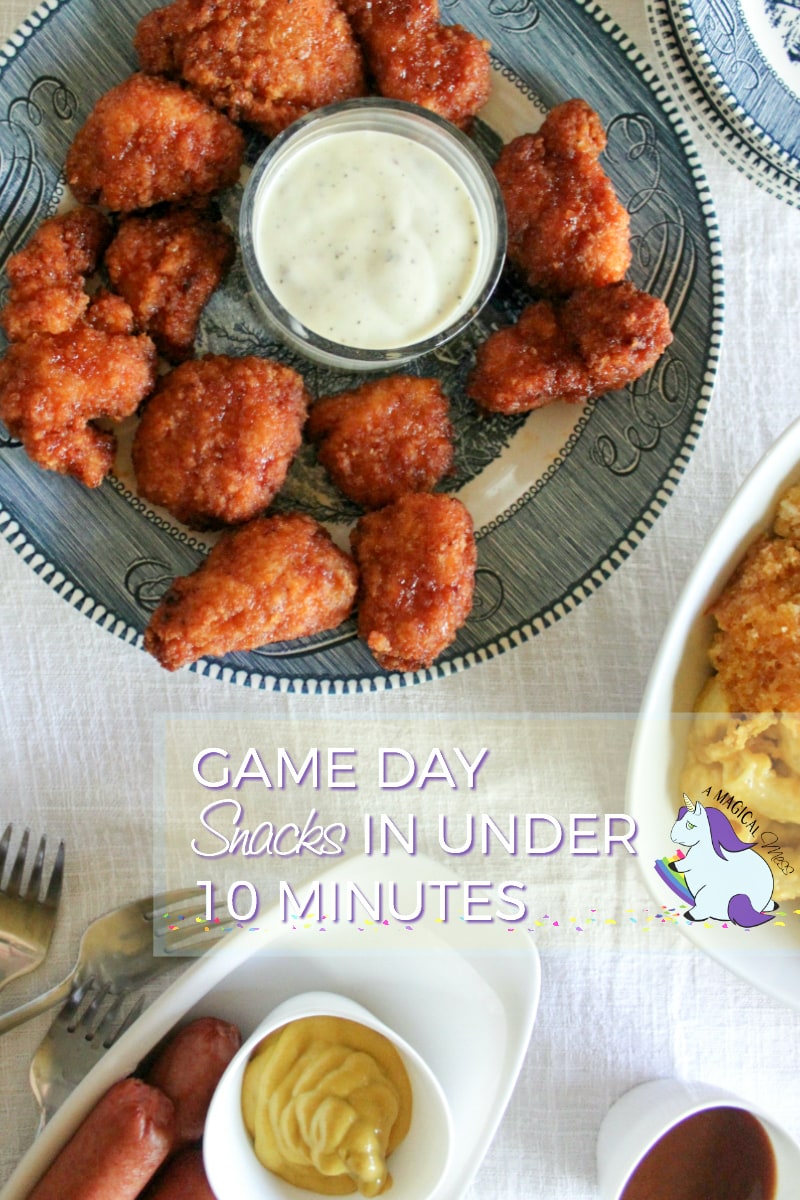 These are the perfect foods to keep your guests happy and you out of the kitchen enjoying the game with the rest of your people.
What are your favorite easy game day snacks?