The holidays are coming and I am already working on my gift list. For kids, I usually try to find something that is not just taking up space in their room, but educational or encourages their creativity. Lakeshore Learning has a variety of great gift options that do both of those things – and make learning fun for the little ones on your list. I received a really cute Farmer's Market set in exchange for my honest review.
Lakeshore Learning – My Farmers' Market
The My Farmers' Market set provides a fun way for children to interact with healthy food and fresh produce. At our house, we love to visit the local farmers' market, and I hope to carry this on with our children. It will be fun to see the kiddos play with it an each other as they learn to count vegetables, identify colors, and even write out the names of them on the little chalkboard labels provided. You can purchase the My Farmers' Market for $49.99  at Lakeshore Learning. The only (small) complaint I have is that the instructions were not very easy to figure out. However, with only 16 screws, it was pretty easy to get it together eventually.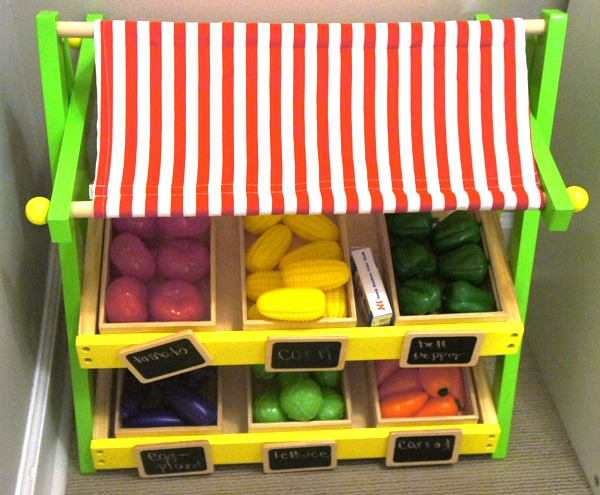 On their website you can search by age or grade, as well as subject, so you are sure to find something that fits the needs of the children on your list (even if you don't know kids well, this makes it easy to know what is age appropriate!). In store, Lakeshore Learning has tons of products to look at and they are really helpful in finding you the perfect gift this season.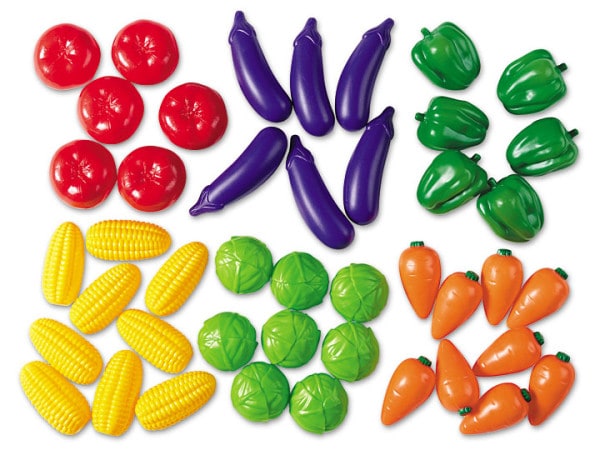 From now until December 31, 2013 – you can go here to save 20% on any single non-sale item. Take advantage of this offer before you forget!
Did you know Lakeshore Learning stores offer free crafts for kids on Saturdays? Visit their website to check out the nearest location and find out more about their craft classes.