I am by no means a "clean freak" – but if I step on one more sticky Cheerio left over from my toddler's mealtime – I might just go crazy! The BISSELL Symphony has rescued me from my "struggle" by inventing the most useful cleaning machine ever (at least in our home), and I am so excited to tell you about it! I received the BISSELL Symphony from BISSELL Homecare, Inc. — the Company sent this to me for free. That being said, I am under no obligation to write any review about this product, and what I'm writing here are my own opinions based on my own personal use of the product.
Extra Clean with the BISSELL Symphony
The BISSELL Symphony is a steam cleaner and vacuum in one. You can use both functions at one time, or vacuum and steam separately as needed. The cyclonic vacuum is strong enough to pick up both fine and large debris. For us, it picks up Cheerios, cat hair, small veggie pieces and more – the only thing it did not pick up for me was a Cheeto. The steam cleaner portion sanitizes with just water (no chemicals!), steam cleaning eliminates 99.9% of germs and bacteria. Included with the BISSELL Symphony are two reusable steam cleaning pads – one scrubby and one regular. The scrubby one makes it easier to clean sticky floors, and my only complaint about the steam pads would be that I need more so I don't have to do laundry so often.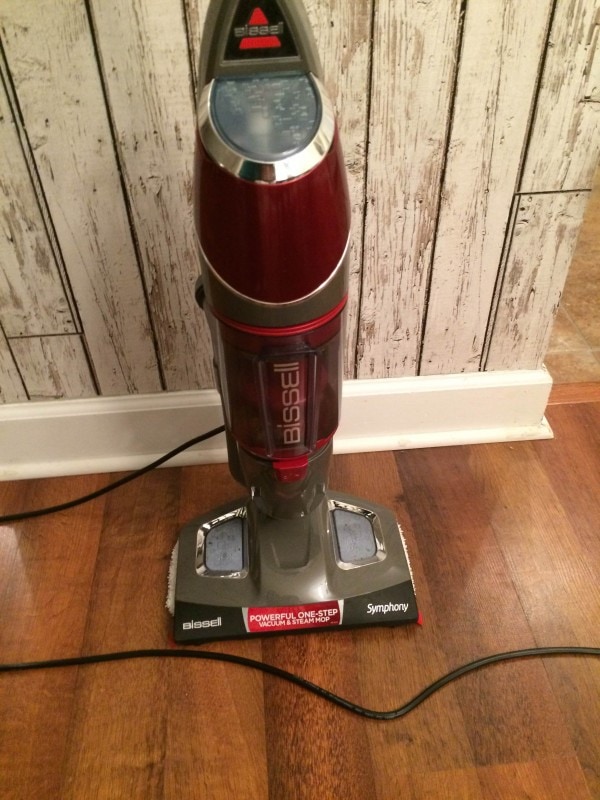 Our entire first floor (including the kitchen, dining room, and living room) is wood flooring. Before the BISSELL Symphony, we were lugging a vacuum from our second floor to vacuum up cat hair, Cheerios, etc. and then using a steam cleaner to make sure it was clean enough for our son to be crawling all over. We have no complaints about our vacuum and steam cleaner functions on their own, it was just getting annoying lugging the vacuum up and down the stairs, not to mention using two "machines" when the BISSELL Symphony combines them into ONE. It makes cleaning easy, and now we can clean up daily or even more than one time a day (at all three meal times) – so we don't have rogue veggies all over the house.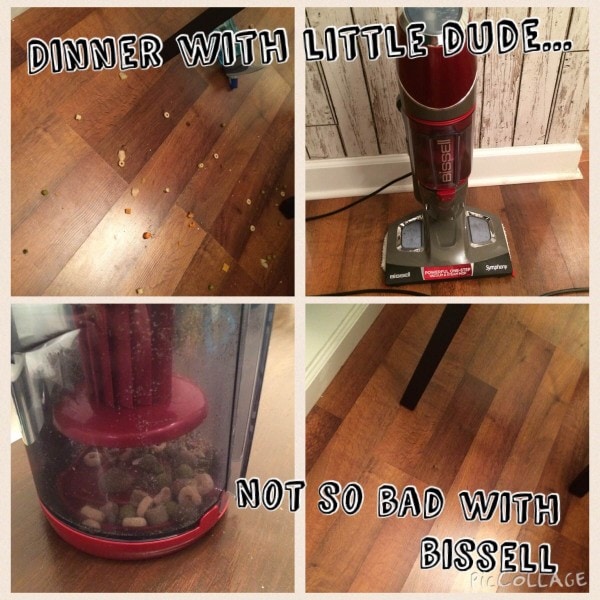 You can find out more about the BISSELL Symphony at Bissell.com. You can find BISSELL on Facebook, Twitter, and Pinterest too!