Exuviance Daily Antioxidant Peel CA10
Dermatologist developed Exuviance Daily Antioxidant Peel CA10 contains 10% citric acid and is from the originators of the glycolic peel. Product was received for review purposes and this post may contain affiliate links.
These pads allow you to safely enjoy the benefits of a peel by working them into your daily routine. The formula consists of a leave-on solution that works quickly with one step. Just by swiping your face with a pad every morning, you get your daily does of potent antioxidants, great for protecting your skin and defending against aging.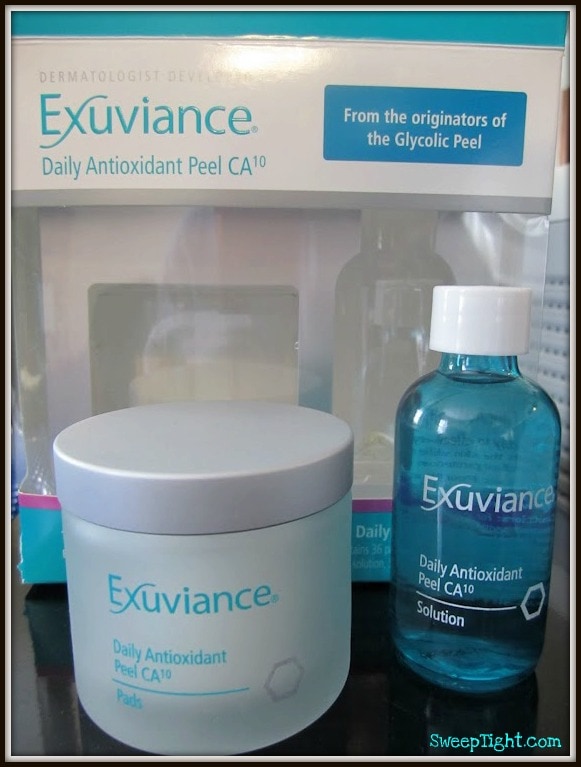 The bottle and the pads are kept separate until ready for use. This maintains the freshness of the citric acid peel for maximum benefits. I thought this was a great idea.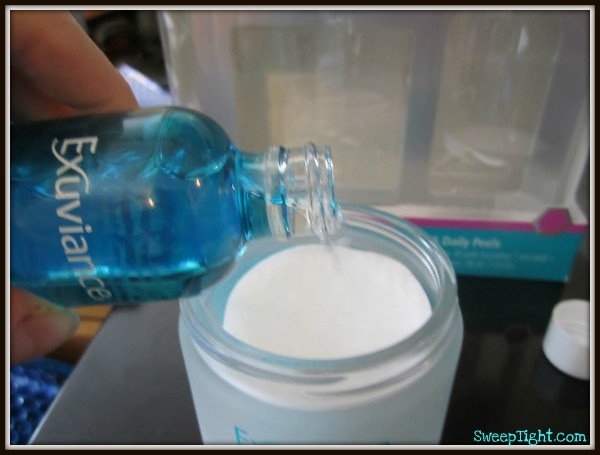 I began using one pad a day after my morning shower and before applying makeup. After a few days I started to notice my face becoming itchy. I don't mind feeling effects from products like these because at least that tells me that they are working, but this feeling was quite annoying. I emailed the company and they gave me some great advice. They suggested I switch to using the pads every other day and to make sure that I am moisturizing enough after using them. I followed their advice and everything was fine. I definitely was not using enough moisturizer. After I started to it made all the difference in the world.
My end result after finishing the 36 pads, is much fresher skin. My face feels smoother, looks clearer, and is just overall refreshed. I can especially notice it while applying my lotion. Running my fingers over my skin I notice less bumpiness. My coloring also looks more even.


Overall, I am definitely a fan. Now that I know about the moisturizer, I definitely want to do another round of treatment without the breaks.
Exuviance Daily Antioxidant Peel CA10 is available for $65 at www.exuviance.com and at select retailers.
This is a great alternative to a chemical peel with no downtime!