Fall weather is here and that means BOOTS. As much as I love the free feeling of summer sandals, I adore the fashion that goes along with boots. 6PM has quickly become one of my favorite sources to feed my boot addiction. Product was received for review. Post contains affiliate links.
Fall Boots
I was on a mission to find cute boots to go with leggings. In the past I have usually worn knee-high boots, so this time I wanted to go for something different. When I came across the Type Z Zlata boots on 6PM, I had to have them. With the high heels and lace-up detail in the back, I thought they were super cute!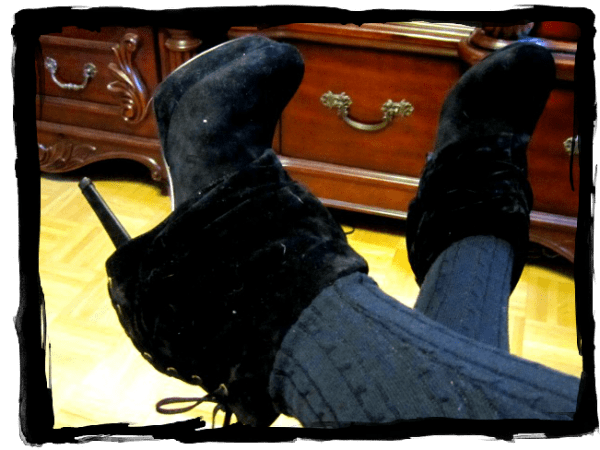 After the boots arrived I wanted to wear them right away. Then I realized that I need new fall clothes – stat! I am sure that I am not alone in that I stare into my full closet and find NOTHING to wear! But, this would not be the first time that I have gone shopping in reverse. Most people buy shoes to match an outfit… I buy an outfit to match my shoes. 😉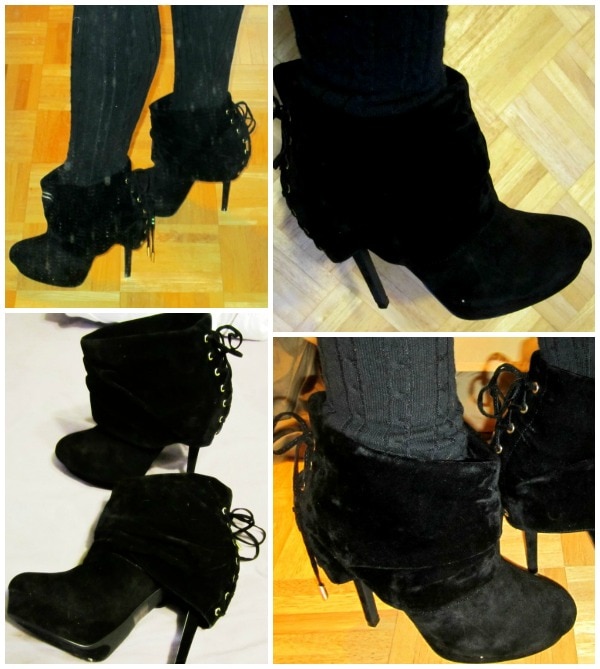 I threw on an old pair of leggings to try them out. These boots were actually a lot more comfortable than I had expected. They are pretty high (4.5″), but I felt relatively good walking in them. The fold over cuff look is different for me, but I like it. And the laces up the back are definitely my favorite detail of the boots. Once I get a hot outfit to go with them I will be all set. Or, I might just go borrow one of Shelley's fall outfits… that works, too.
The next time you are on the prowl for footwear, I highly suggest checking out 6PM. I was seriously on their site for about 3 hours drooling over pages and pages of amazing shoes and boots. They have the latest trends and hottest brands, all at very affordable prices. LOVE!
What is your favorite style of fall boots?