I was invited to join a fabulous group of bloggers for the My Favorite Things Holiday Giveaway. Of course, I jumped at the chance. This is our way to show our appreciation to our readers by giving away a prize package consisting of our favorite things! Each blogger is self-sponsoring their own prize package. This post contains affiliate links, but all opinions are my own.
My Favorite Things Holiday Giveaway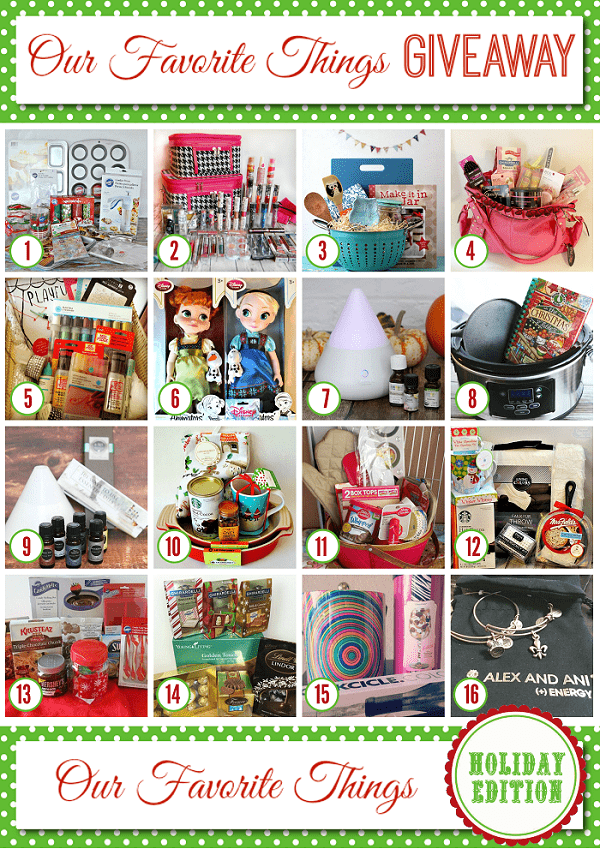 Instructions:
* Take a look at the gift collage to see all the amazing giveaways you are about to enter!
* Scroll down to see my giveaway up close.
* Enter to win My Favorite Things prize package at the bottom of this post.
* HOP around to all the other sites, check out their amazing prizes, and enter to win their gifts!

1. About A Mom | 2. A Helicopter Mom | 3. Homemaking Hacks | 4. Moscato Mom | 5. Sunshine and Sippy Cups | 6. My Sweet Sanity | 7. The Home and Garden Cafe | 8. Tammilee Tips | 9. Better in Bulk | 10. The Rebel Chick | 11. Mom Luck | 12. Sweep Tight | 13. A Nut in a Nutshell | 14. A Daily Dose of Toni | 15. Around My Family Table | 16. Divine Lifestyle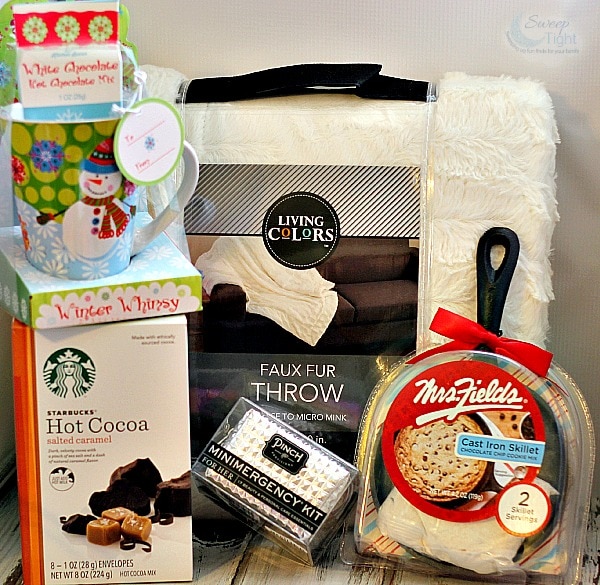 My favorite things consist of warm and cozy items. Since it's already super cold here, I am all about hibernation and warming up. Here's what my prize package contains:
So, there are a few of my favorite things! I can't wait to send them off to one of my wonderful readers! We appreciate you and wish you all a wonderful holiday season!