Phineas and Ferb creators and executive producers, Dan Povenmire and Jeff "Swampy" Marsh were awesome enough to spend half a day with our group of mommy bloggers in LA this weekend. We screened the final episode of Phineas and Ferb, "The Last Day of Summer" followed by a picnic with the guys and Phineas and Ferb themselves!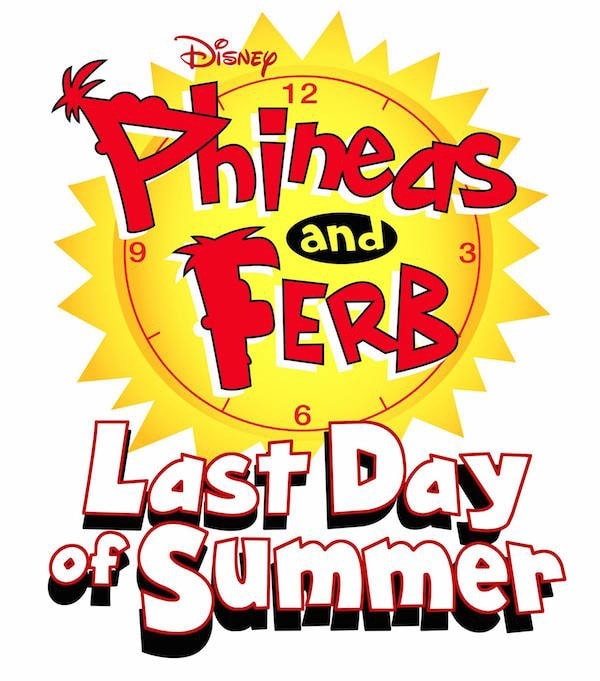 Phineas and Ferb – Last Day of Summer
After screening this outrageously fun final episode, we dove into an emotional live Q & A session with Dan and Swampy. These guys are legendary creators/contributors of many brilliant shows but Phineas And Ferb will always have a special place in my heart. My kids grew up watching the wholesome and whimsical show daily while I watched as their own creativity blossomed within.
That is the everlasting imprint Phineas and Ferb will leave in all the minds they touch… boredom is impossible when you've got a brain. This playful cartoon encouraged the most endearing form of creative play using cheerful characters, strange storylines, and hilarious dynamics between kids, siblings, parents, adults, and a platypus.
"We fought for kids to be treated smart and clever" @mmonogram @DanPovenmire #PhineasAndFerbEvent #InsideOutEvent

— ShelleyVanWitzenburg (@teenybod) June 8, 2015
Dan and Swampy provided boundless ingenuity to palpable minds across the nation for 10 years. While this chapter may be ending, there is still more to come from Dan and Swampy! Plus, Phineas and Ferb will still be available on DisneyXD anytime. Also check out DisneyXD for a ton of fun activities to go along with the show.
Described as "Groundhog Day meets the Langoliers" (LOL) you're not going to want to miss the final episode!
The final episode will air June 12 at 9/8c on Disney Channel and DisneyXD. 
Dan and Swampy
When asked about their proudest moments about making this show, these humble heroes credited their team. Swampy said that he was the most proud of the weird catch phrases and stuff that came from the minds of people working on the show. "It's nice to feel like we created an environment where everybody got to contribute."

Dan suggested a question that all show runners are rarely asked but know the answer to: What character in the show ended up completely different than the way you had conceived of? He said that one of the characters, Stacy, Candace's best friend ended up being the polar opposite of how we started with her.
.@Kyle_MacLachlan Swampy @mmonogram says hi! #PhineasAndFerbEvent #LastDayOFsummer #InsideOutEvent pic.twitter.com/GU9qCvR3h6

— ShelleyVanWitzenburg (@teenybod) June 8, 2015
After discussing the feedback they've received from fans the waterworks began. There was not a dry eye in the house–one does not simply cry in a room full of mommy bloggers alone. Amidst the sniffles, Dan and Jeff shared touching stories about how Phineas and Ferb got people through some of the toughest points in their life. They brought smiles to faces that didn't seem possible. They sparked the driving force for some kids to become engineers. These two saps were beaming with humble pride.
Dan admitted he misses spending time with the characters. "When funny things happen in my life or I get an idea for something really funny–for the last year–I haven't been able to go and put it on TV."
For Their Next Trick
Dan and Swampy's next project is about the great-great-great-great grandson of the Murphy's Law namesake. Everything that can, will go wrong in Mikey's world. But he takes everything with the most absolute optimism. "He'd say he's lucky because his life is filled with adventure and excitement everyday." –Swampy
So we can thank Phineas and Ferb for inspiring creativity and look forward to learning more laughable life lessons from Mikey. As a parent, I'd like to send a huge THANK YOU to both Dan and Swampy for helping sculpt generations of greatness.
Follow @DisneyChannelPR for up-to-date news on #PhineasAndFerb and #MikeyMurphysLaw
Don't forget to find them on Facebook too!
Who is your favorite character in Phineas and Ferb?