Finding your best daily routine can be a challenge. The recipe for a productive day takes a lot more than just rolling out of bed and brushing your teeth. I find this especially hard now that I work from home. I can literally fall out of bed and go straight to my computer. As awesome as that is, it certainly doesn't set me on an energetic path. Sponsored post by Lunchbox. All opinions are my own.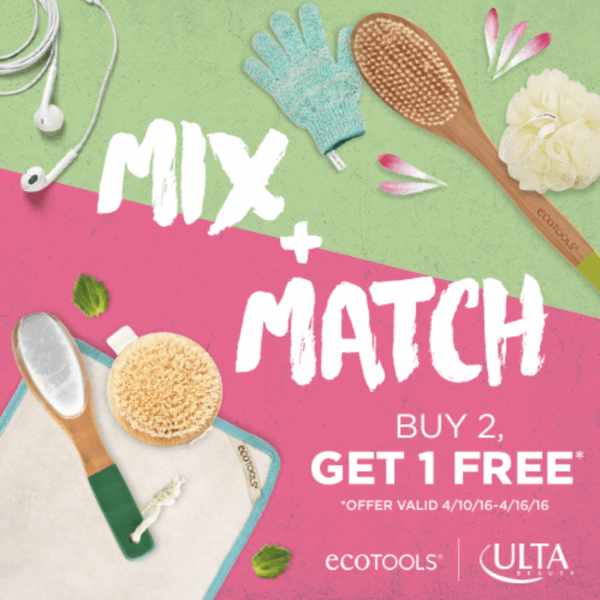 Personally, I feel my best when I get up, move around a bit, take a shower, put on something other than what I slept in, and do my makeup. It might not be required of me, but these actions set the tone for a work day. Up until a about a year ago, I worked outside of the house and wearing your pajamas was frowned upon. Perhaps my brain still considers getting ready a trigger to get work done efficiently.
If you need to remix your regimen and create your best daily routine, here are my tips to get you going:
Music: Sometimes I forget the power of music until I get in the car to drive somewhere. If I don't have to go anywhere, I miss that time for great tunes to amp me up. Try to turn on some music as soon as you wake up. Here are a few selections that get me in a good mood.
Remix Your Regimen Spotify playlist – Picks from my blogger friends and me
Move: I am not going to lie to you and tell you that I workout every morning. At least not yet. But, moving around at all can help get that blood pumping. Even dancing around a bit to the music you have playing works wonders.

Shower: Showering in the morning is a must for me to fully wake up. I like feeling fresh and clean before tackling the day. Head to ULTA and get some new EcoTools bath essentials. This will not only make you look forward to your shower, but helps get your skin ready for spring and summer.
Makeup: Even the bare seems to trick my brain into thinking we are not messing around. Important stuff is about to go down, and going back under those cozy covers is not on the agenda.
Focus: Kick your to-do list's butt. I recently read where you should ditch the to-do list and instead add tasks to your calendar. However you organize your plans, plow through them. Just think of how empowered you will feel after you start crossing items off your list.
Bathe: Yes, that's correct, back in the tub. Reward yourself after a hard day's work with a nice relaxing bath. Trust me, you will want to after you have stocked up on EcoTools products and transformed your shower into your own mini-spa. Plus, it's an amazing feeling to slip into bed when you are nice and clean.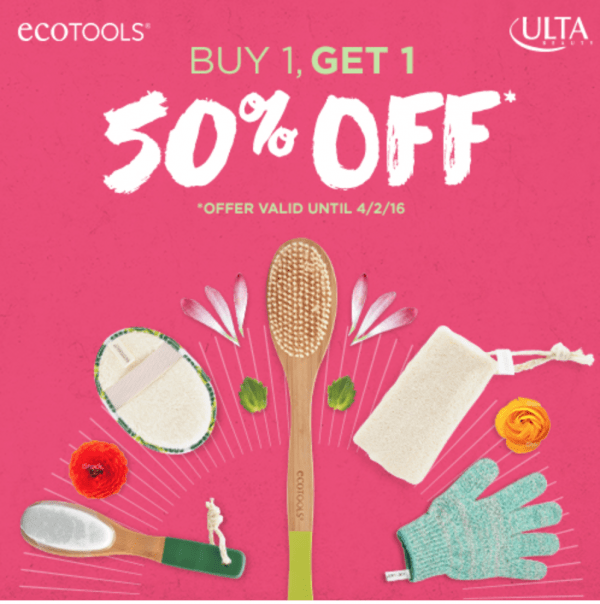 Offers on EcoTools Products at ULTA
Buy 1, Get One 50% off offer on EcoTools products – Ends 4/2/16
Buy 2, Get One Free offer on EcoTools products – From 4/10/16 – 4/16/16
While you're shopping, make sure to take a picture of the EcoTools body care essentials shelf and purchase the products at ULTA for the giveaway!
What do you do for your best daily routine?