I received the new spring fragrance line from Coty and have been testing each one out. I let you know about the giveaway sponsored by Lunchbox, but I also wanted to follow up with my thoughts on the scents. It's not something you can do in one day. Olfactory overload kicks in and the scents all blur together. 😉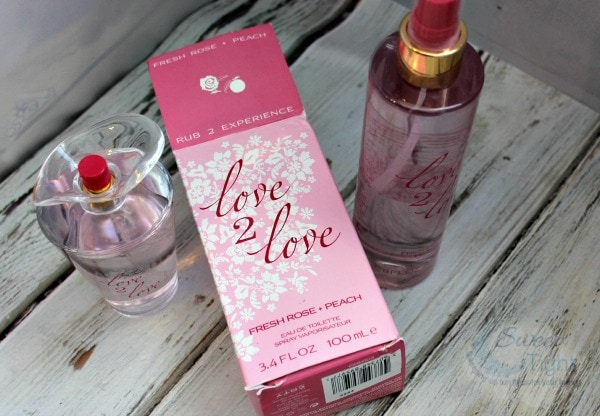 Finding My New Spring Fragrance #Love2Love
Typically, I always reach for citrus-y scents. I love the crisp, clean smell of oranges, lemons, and other citrus fruits. So, I definitely assumed that the Orange Blossom White Musk would be my favorite. As much as I love it, I think it comes in at number 2 on my list.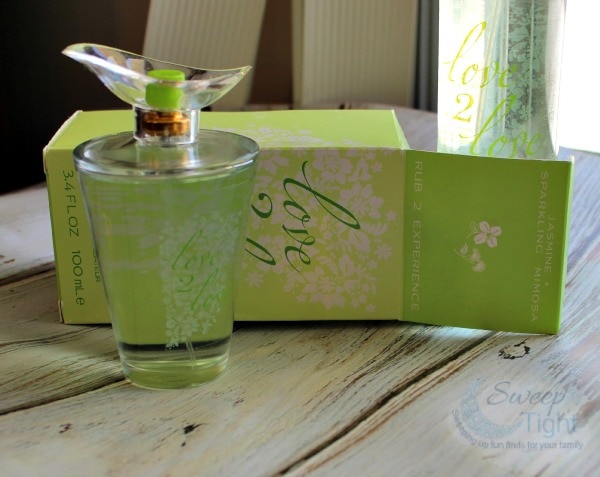 As soon as I saw the name of the Jasmine Sparkling Mimosa I was super intrigued. What an enticing combination of words. This seductively sweet scent is my ultimate favorite of the line. I have received a ton of compliments each time I have worn it so far.
Then there's the two floral-type scents, which I normally do not do well with. However, the Freesia Violet Petal and the Fresh Rose Peach are not overwhelming to me at all. They are flirty, feminine and perfect for spring. Each one is elegantly sensual.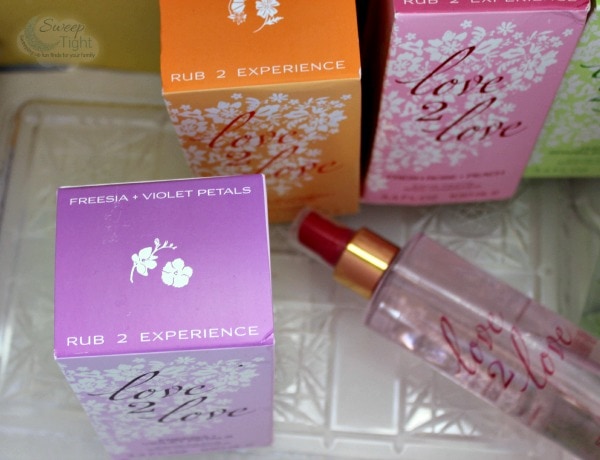 A convenient feature is that the tops of the boxes are "scratch 'n sniff"! All you do is lightly rub the little flower icon and you can experience the fragrance yourself.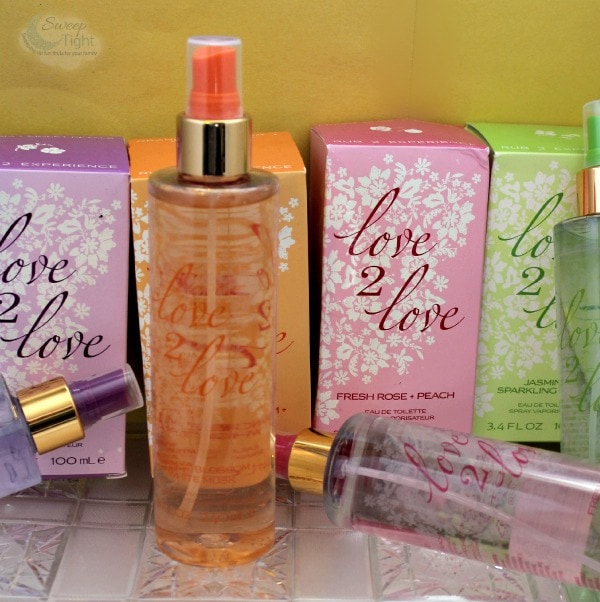 Each scent in the Love2Love collection from Coty comes in a body mist and an eau de toilette. They are available at affordable prices so we can all smell beautiful within our budgets. Make sure you sniff them out the next time you head to Walmart! Let us know your favorite scent.
Which Love2Love fragrance sounds the best to you?
Giveaway
Make sure you head over to the giveaway post to enter. FOUR winners will receive $50 Walmart gift cards. You have until March 31st to enter!