Now that the sun is finally out shining brightly, I have been looking for a dual-action foundation with an SPF. Sometimes when I am headed out to spend time in the sun, I would like to also look nice. With my somewhat flawed skin, I can always use some coverage. Instead of applying sunscreen and then following up with foundation, I prefer to just have an all-in-one product. Less products on my face the better! Product was received for review purposes and this post may contain affiliate links.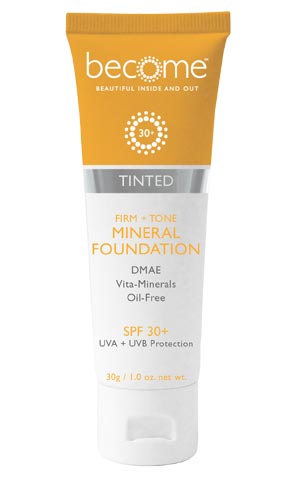 Firm + Tone Mineral Foundation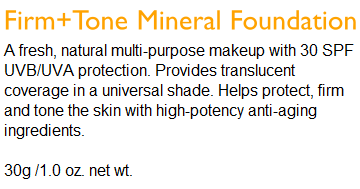 Become Firm + Tone mineral foundation is AWESOME! I am actually surprised at how much I like it. At first I was a little apprehensive because I prefer powder foundations over liquid. Thankfully, this formula glides on very smooth, thin and sheer. After a few seconds I could barely tell that I am wearing anything. I can even brush my hand over my face without smearing or removing anything. It's so nice! At the same time, I can tell that I have coverage. My blemishes are properly covered and my face looks more even, but in no way do I look like I am wearing a mask.
We are going to Las Vegas soon and this is just perfect! That is one place where when I go down to the pool I do not want to look like a greasy zit face! Some sunscreens leave me looking very shiny. With this one, I am wearing makeup and SPF 30. And wait – there's something else…It also contains ingredients to help reduce the appearance of fine lines. So, it is also helping to firm up the skin.
This product is a triple-play. Firming + Toning, flawless coverage and sun protection all in one! I am thrilled!
I was also sent a weekender sampler kit consisting of samples of the Become age resistant skin care line! These sample packets go a long way and are excellent for a weekend trip, or if you just want to try the products out before purchasing full sized bottles!
Rainbow Crumbs for You
Weekly newsletter with our latest posts and shenanigans.