If I were following my fitness plan accordingly, I'd be presenting you with my outstanding results after 6 weeks of solid effort. But, I'm going to keep it real–or 100–as all the cool kids say it nowadays. I have totally failed. Owning it is my first step to getting back on track so I hope you will all support me. This journey is being sponsored in part by Kiqplan–a great app to help keep you on track–but like everything else, the user has to actually make the effort to see the results. I'd like to thank them for remaining supportive despite all my struggles.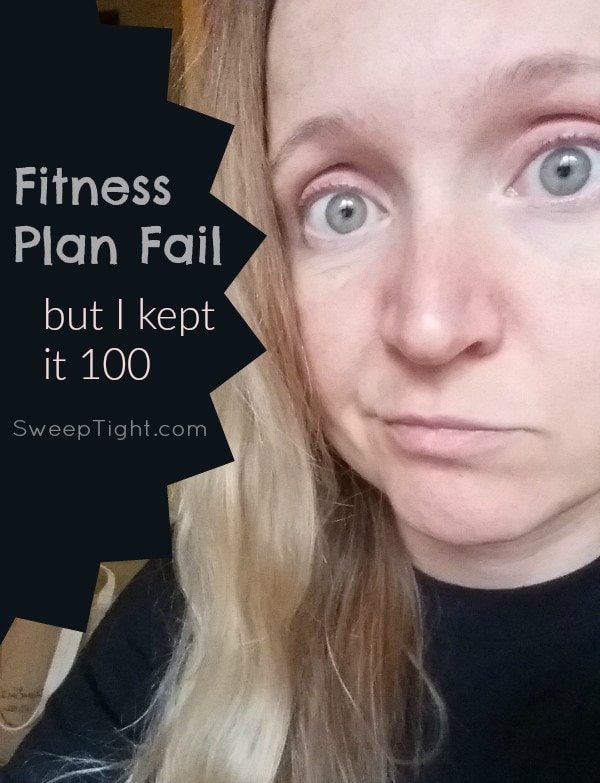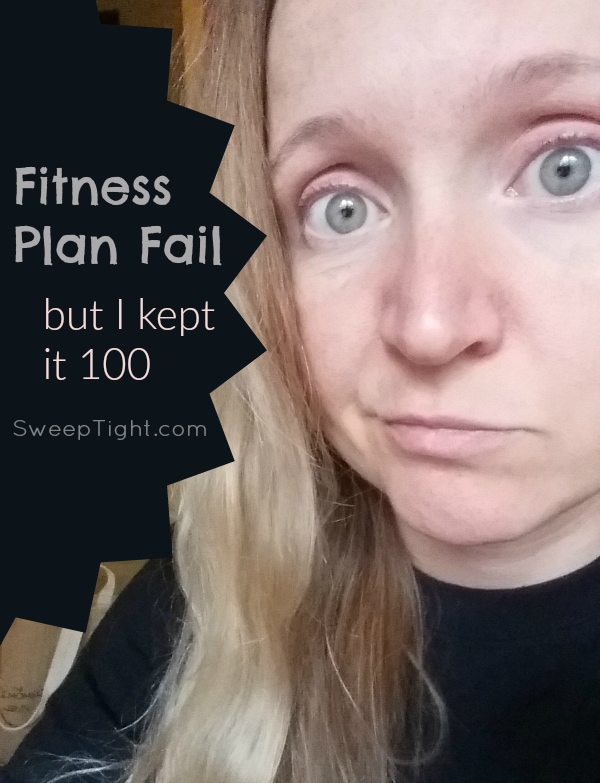 My Fitness Plan – No Week 4 or 6 Results 🙁
I started six weeks ago on a 12 week journey to make some lasting lifestyle changes with the help of the Slim + Trim app by Kiqplan. I've had a few technical difficulties with the app and my devices so I allowed that to be an excuse for me to just be lazy. I've also had some medical issues thwart my workout plans, but again, there is always something I can do. I'm just really good at throwing myself a pity party.
The biggest part of my struggle is that I'm like the doctor and the patient. I KNOW what to do. I am a certified personal trainer with a bachelor's in nutrition science for crying out loud. But I need to just forget all that and be the struggling 'patient' or 'client'. I put so much pressure on myself to make my body reflect what my brain knows–but I'm an emotional eater. The struggle is real.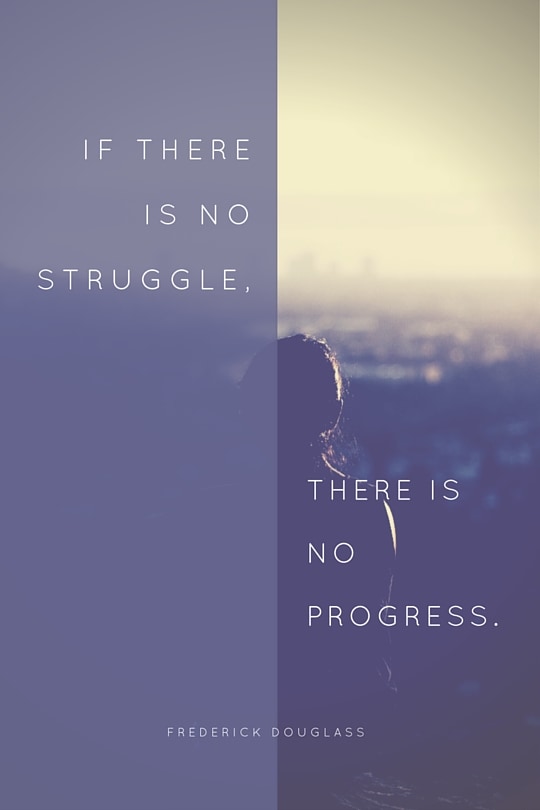 Medically, my hormones are all over the place. Due to a nasty complication of a medicine I had to take for my kidneys, I have weakened tendons. Any time I do any sort of resistance work, my tendons feel like they've torn. It can take up to 2 years for this to resolve itself. I want to go hard at the weights and run 10 miles. But that's not going to happen. I just have to get used to the idea of slow progress.
I'm also a total hamster–a creature of habit. In owning this, I purchased a treadmill. This is actually working well so far. It's only been a couple days but I think this can really work for me. I watch a few tutorials (I'm trying to learn all the Adobe programs, like After Effects and Illustrator,) while I walk on an incline. It gets my heart going and I feel productive.
Simply walking is tough for me as a former runner. I don't feel like it's drastic enough. I'm an all in type of person so now that I'm challenged with all these medical issues that inhibit my workouts I just can't seem to do anything. I'm desperately trying to accept a balance. I don't need to run as fast as I can. I can walk up hill for a while and still get results. It's better than just sitting all day…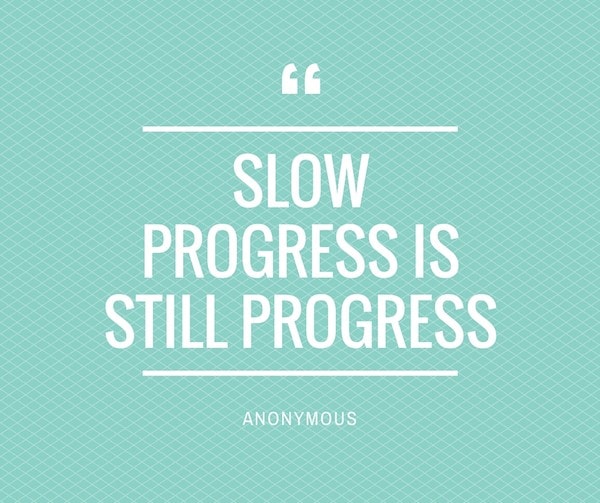 Which is where having a pedometer really helps. As a former runner, I was getting tens of thousands of steps a day. But when I went back to school that dramatically decreased. Now that I'm out of school and working from a desk all day, it's even lower. In my mind I'm still running. Can you believe that doesn't burn any calories?! Hell. So I clipped on that pedometer for a dose of reality. Some days I didn't even reach 1,000 steps. It's no wonder my butt and thighs are cottage cheese.
In these last couple weeks, I've spent some time just counseling myself. I love myself. I really do. That's kind of new for me so it was a healthy step of this fitness plan to take the time to just focus on that. I ate whatever and didn't really push myself physically. I just thought about how I really feel about me. Turns out, I'm kind of a badass. Just a squishy badass right now.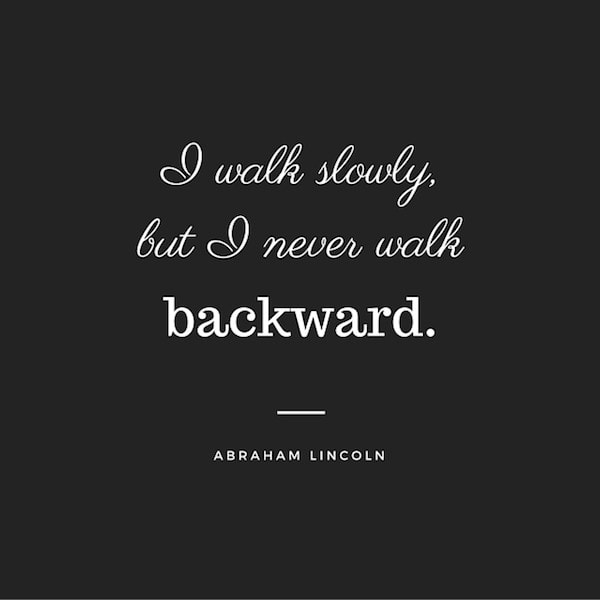 SO… I'm now mentally ready to tone and tighten my soft spots. With the help of the Slim + Trim app to keep track of my progress and–while I won't be able to do all the workouts–I'll be able to track my steps, calorie intake, and amount of sleep. Plus, their recipe suggestions are pretty great.
All is not lost. I'm happy with myself and ready to make small steps. I may not have a bikini body in the next 6 weeks but I'll be closer to where I want to be. I'm starting over from two weeks ago. In two weeks I'll be back to report my results as if it were 6 weeks. I realize this is horrible for anyone like me that is an obsessive perfectionist. But that's part of what making a real lifestyle change is all about. Letting go of perfection. Thank you all for reading and for your supportive comments on previous posts. (Post 1, Post 2)
In the meantime, check out the Kiqplan app for yourself. Which plan would you want to try for 12 weeks?
I'd love to hear your stories of fitness plan triumph or defeat too!