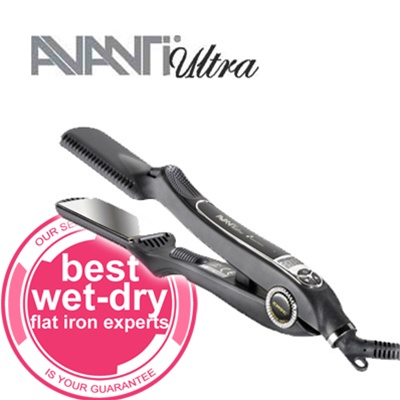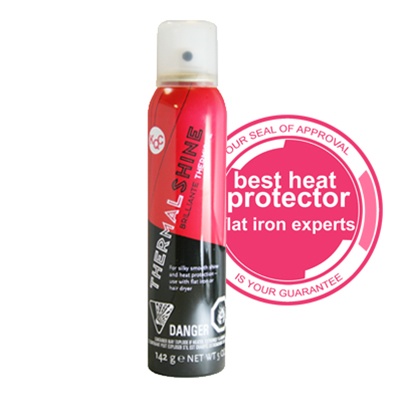 Avanti Ultra Wet-Dry 1 3/8 Inch Nano-Titanium/Nano-Silver/Nano-Ceramic Flat Iron and KQC Thermal Shine Spray
My hair is baby fine, thin and string straight. So, for this review I recruited my friend, and hairstylist, Amanda. She had nothing but positive remarks for the Avanti Ultra Flat Iron. She even said her salon uses this brand! Even I–a hair moron–could see that this is a phenomenal styling tool. It's sleek and just darn pretty! I especially like the digital display so you know exactly what temperature you are working with.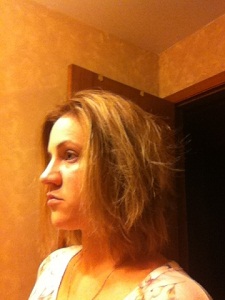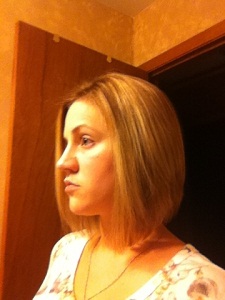 This flat iron is of such fantastic quality that one could truly use it daily and not have worry about damaging their hair. It heats to 450º F (in less than 30 seconds!) so the job is done quickly without having to redo the same spot over and over again.
The technology used on this device is impressive. The Nano-Silver has germicidal effects that kill many microbial organisms. Silver also allows for gentler styling because it has very low contact resistance which reduces friction. With the first "swipe" I immediately noticed how silky smooth it felt!
The Negative Ion Technology stops growth of bacteria, fungi, etc. resulting in healthier hair and scalp. They also break apart water molecules so when using this on wet hair it is actually moisturizing while drying! This also adds volume to the hair.
Far Infared Heat rays dry hair from the inside out which means more moisture remains in the hair shaft! You'll never have to worry about frizz again!
Add the Thermal Shine Spray into this equation and now we're talking movie star status! Commercial quality hair! It's no wonder these are the top-awarded and recognized products!