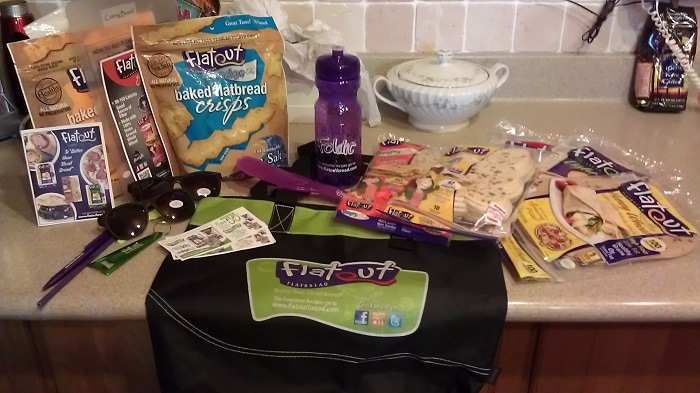 Flatout Flatbread products
I discovered Flatout Flatbread products about a year and a half ago when I was a waitress at a sports bar. The bartender (also my running buddy) had brought them in to make herself a wrap for dinner. I was intrigued, as I had never seen them before. She was raving about how delicious and healthy they are. Well, I've been hooked ever since.
With a high fiber and protein count and LOW CALORIE value, I am obsessed with these! Anyone that has counted calories before knows how precious each and everyone of them is. They add up so fast! But, with these products you can consume them without worry. They are healthy, filling and not going to break your calorie allowance.
My favorites:  All the wraps! They are great for quesadillas (kids love them!) and pretty much anything you would usually use loaf bread for.
I had never tried the HungryGirl Exclusive FoldIt Flatbreads and I'm totally hooked!
All these are perfect for Breakfast, Lunch On-The-Go, Quick and easy small plates, Pizzas, Salad Wraps and even desserts! This prize pack comes with a great little recipe book. You can also go online for recipes too!
 This is my favorite lunch lately. Tuna salad loaded with veggies on a FoldIt Flatbread 100% Wheat with Flax… the whole thing is only 200 calories and I feel fantastic after eating it! Full belly and full of energy! 😀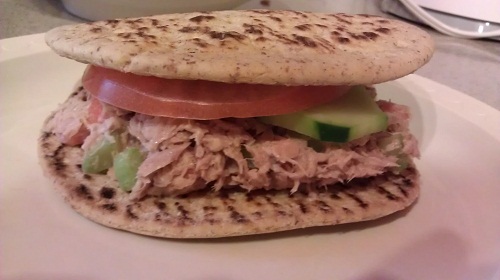 I think the baked EdgeOn flatbread crisps are best in a salad. On their own, their texture is a bit strange to me. But the flavor is yummy and they add a perfect, healthy crunch to any soup or salad.
My little Flatout Rockstars after eating their Flatbread breakfast sandwiches!