I couldn't have been happier to have the opportunity to review Flips headphone speakers. I love two-in-one products and these are just brilliant. Flips Audio takes a simple idea and turns it into a well made product that is a work of art in itself.
Headphone Speakers
Mp3 players are something we rarely leave the house without. The kids and I use them in the car and then they love using theirs while I drag them on errands and to work. I always make sure they have headphones so we aren't all fighting for airspace. But with all these gadgets comes a bunch of accessories. We are always stressing about losing pieces or forgetting to bring them with. Which is where all-in-one devices are life-saving.
Flips Audio has created headphones that flip into speakers. As headphones these are the best I've ever had. They are super comfortable—the ear cups are made out of memory foam—and the sound quality is top notch. But the best part is they double as headphones AND speakers. So when the kids want to play their games they can use them as headphones. But when its time for a family jam session, we can flip them around and share the tunes! Solo to social!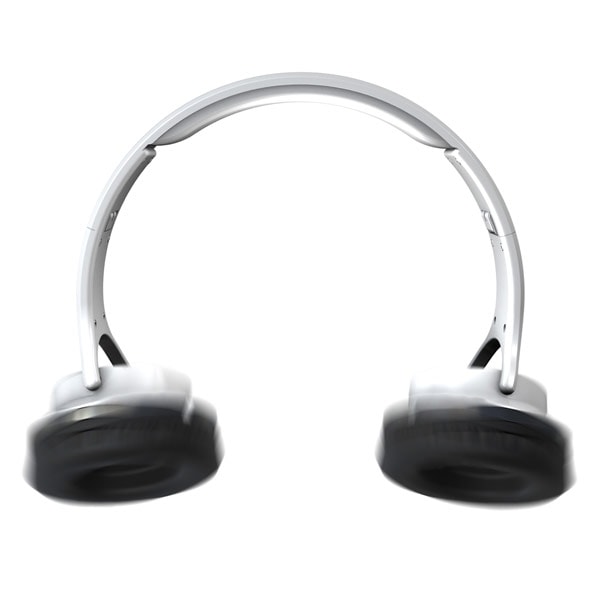 Check out these specs:

You can wear them around your neck as speakers, hang them on the handle bars of your bike or just set them in the room. They are just as loud as any other speakers we have. My first concern was that I didn't want my kids to harm their hearing from listening to these speaker quality volumes on their ears. But that's the most brilliant part about Flips… If they are in headphone mode, the volume won't go as high as when it's been Flipped. They refer to this as the "Safety Flip." Flips safely amplify into powerful speakers only when pointed away from your ears.
They also come with a great carry case and fold into a compact shape that you can easily fit into your purse or backpack with or without the case. For $120, I think these are a steal.