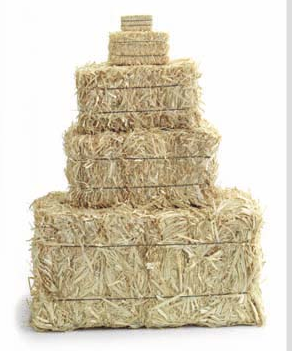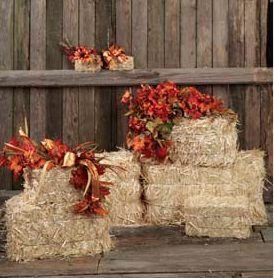 FloraCraft Decorative Hay Bales
At first, I really didn't know what my plan was for this project. My grandma absolutely loves decorating her house for every holiday and she's been really down lately so I thought this would be a perfect thing for us to work on together. Product was received for review purposes and this post may contain affiliate links.
I brought these to her house and this is what we ended up creating: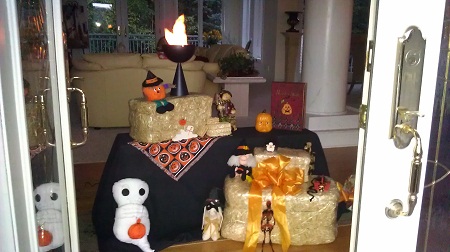 This display is right inside her front door so all the trick-or-treaters will see it. 🙂  We left the bigger bales inside their plastic packaging so that they will last longer. She also has a bird that has free run of the house and he would make a huge mess if he was able to pick at these. But, these straw bales are good for indoor or outdoor use. They are made of bright, golden, sun-bleached straw.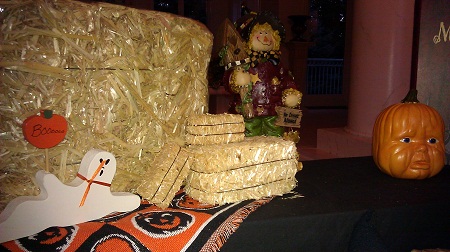 I especially love these tiny ones! They are so cute! Oh, and just by the way… I think that sad little pumpkin is so darn creepy! But she loves it so we had to use it. :/
FloraCraft offers a full line of crafting and floral arranging products made from straw, a natural, eco-friendly and versatile base for many fun crafts. These are great for Halloween or just for fall!
Rainbow Crumbs for You
Weekly newsletter with our latest posts and shenanigans.