Whether you are hosting any parties this holiday season or not, flushability is an important factor when it comes to toilet tissue. I was able to put Charmin to the test and am beyond impressed. I participated in an Influencer Activation on behalf of Influence Central for Charmin. I received product samples and a promotional item to thank me for my participation. All thoughts and opinions shared here are my own.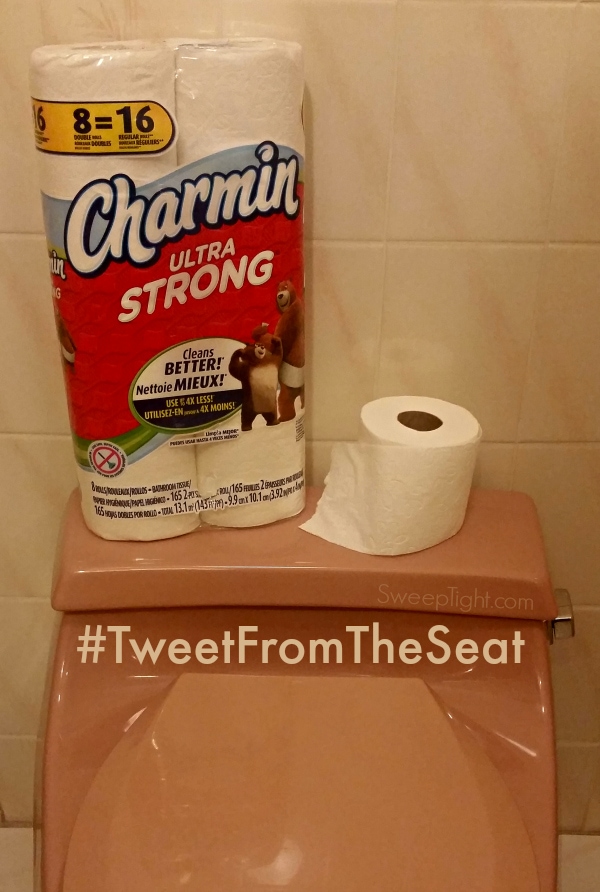 Holiday Season Flushability
Having a house full of people results in a lot of traffic on your plumbing. We have really old pipes in my house and the extra activity can be quite a challenge. The last thing we want is an embarrassed guest asking for a plunger this holiday season.
Until recently, I had no idea Charmin has ROTO-ROOTER's stamp of approval to be clog-free and septic safe. Did you know that if Charmin causes a clog in your toilet, they'll give you your money back? Charmin is even used by more plumbers than any other brand.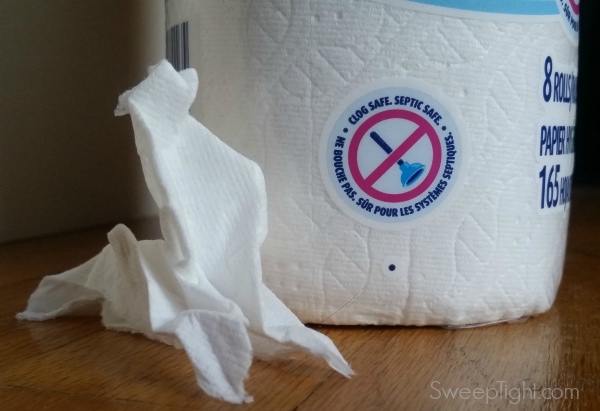 That said, we decided to have some fun with our flushability tests. We flushed dragons, butterflies, and blobs. We were shocked with their instant demise upon touching the water. Yet, they were extremely durable and soft.
Charmin is also thicker than the average toilet tissue so I don't end up buying it as often. With our last brand I was buying toilet paper weekly. Now that we've switched, it's looking like more of a monthly requirement.
Charmin Ultra… Strong or Soft
Which do you prefer? Honestly, I like both. For this holiday season I put out the Charmin Ultra Soft. But we're now using the Charmin Ultra Strong and love that just as much. Each are equally great for origami. 😀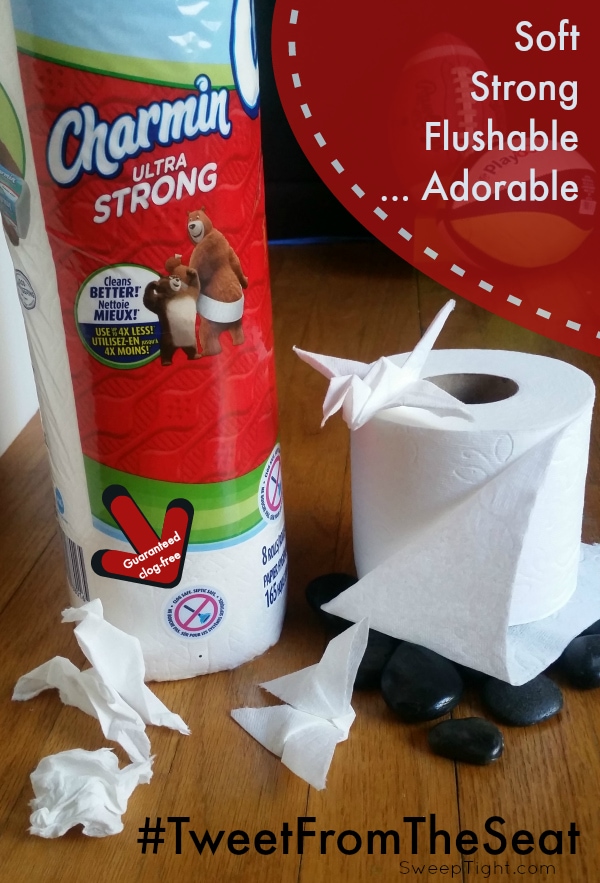 For more information and to enjoy all of Charmin's whimsical creatures, visit their website and follow them on Facebook and Twitter.