Guess what today is? That's right! It's Force Friday, the day when all of geekdom unites to get their hooks into the new toys from Star Wars: The Force Awakens. Force Friday is a global unboxing of all the coolest swag related to the new installment of the Star Wars franchise.
Force Friday – Because Alliteration Makes Everything Better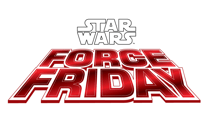 And it does. Force Friday sounds as awesome as it is. It's global tribute to the franchise that is probably the single most recognized in all of science fiction. Okay, everybody! There will be no Star Wars/Star Trek fisticuffs, please!
This event started in Sydney and worked its way all the way back to Los Angeles. Each stop highlighted a different toy or toy set. Hey, you know us geeks. We like our build up! Fans who tuned into the channel on Youtube were able to see some amazeballs toys unboxed by some of the top digital stars from the Maker Studios network.
Here's how it went down:
Sydney: Star Wars BladeBuilders Jedi Master Lightsaber toy from Hasbro
Tokyo: Star Wars: The Force Awakens Big Figs (31 inch and 48 inch) from JAKKS Pacific
Hong Kong: Hot Wheels® Star Wars character car assortment and Escape from Jakku™ Starship playset from Mattel
Seoul: LEGO Star Wars Poe's X-Wing Fighter™
Paris: Star Wars: The Force Awakens Kylo Ren Lightsaber, a Disney Store exclusive
Madrid: Star Wars Micro Machines First Order Star Destroyer from Hasbro
Berlin: LEGO Star Wars Kylo Ren's Command Shuttle™
London: Star Wars: The Force Awakens Elite Series die-cast figure assortment, a Disney Store exclusive
Rio de Janeiro: Star Wars Black Series 6″ figure assortment from Hasbro
New York: A 'Good Morning America' unboxing of LEGO Star Wars Millennium Falcon™ and Star Wars BB-8 from Sphero
Chicago: Star Wars: The Force Awakens Role Play for kids exclusive to Disney Store
Mexico City: Star Wars First Order Stormtrooper Deluxe NERF Blaster from Hasbro
San Francisco: Star Wars Battle Action Millennium Falcon from Hasbro
Los Angeles: Star Wars: The Force Awakens Poe Dameron's X-Wing Vehicle form Hasbro
Pretty epic, eh? I mean Force Friday is just an extension of the world wide Force awakening that went on last night. And there's more than just lightsabers, toys, and collectibles. We Star Wars lovers can embrace Force Friday with apparel, home decor, lifestyle accessories, books, and more. If we can think it, they probably made it!
Force Friday: The Force Awakens Today. See It in December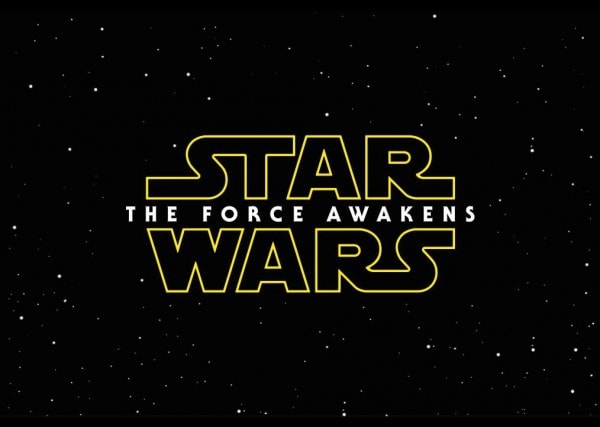 The Force may have officially awakened today on Force Friday, but the real payoff is coming in December. As cool as all of this swag is, it's going to be even cooler rolling up to the theater December 18th, to see Star Wars: The Force Awakens sporting your killer Star Wars tee. So embrace Force Friday today, and see Star Wars: The Force Awakens December 18th!