Frecklebox Personalized Gifts for Kids
Like all kids, mine have very unique personalities. They express themselves in ways that are all their own. So, when it comes to school supplies, what better way to make it fun than give them their own personal flavor! Product was received for review purposes and this post may contain affiliate links.
When these arrived, both my kids were so excited! Not just because there was a package at the front door, but because they actually can't wait to go back to school! Imagine that! 😀  I remember when I was little, nothing could top a box of new crayons with their perfect points… but I didn't have these nifty supplies with my name on them!
Adam got a skater folder and lunch box with his name… I have to say "I LOVE THIS LUNCHBOX!!!" It has such an awesome vintage feel to it and yet with the designs, it's totally cool and trendy!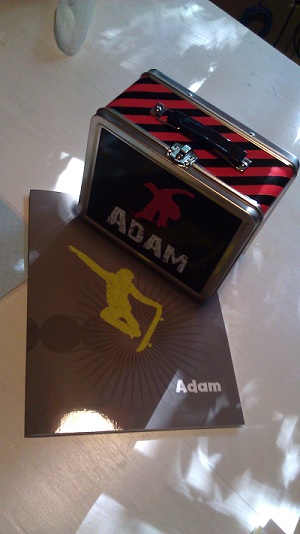 Chesney also got a folder with her name on it and an adorable place mat. This is perfect for her desk because its natural wood and she hates it when her pencil pokes through the paper when it hits a rough spot on the table. This will act as the perfect blotter for her!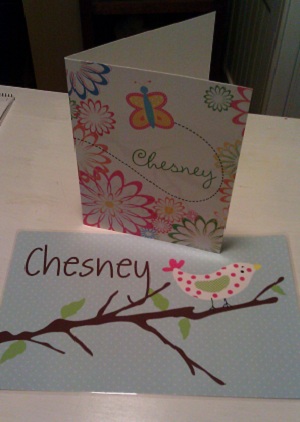 Not only was I very pleased with the quality of all these items, the customer service is fantastic! They even sent me a totally unexpected freebie with my order! I am definitely going to be ordering another lunchbox for Chesney, and maybe even one for myself!
Rainbow Crumbs for You
Weekly newsletter with our latest posts and shenanigans.