Frequent heartburn treatment is an unfortunate but necessary part of life for many people. Frequent heartburn can affect all types of people, and it is usually caused by excess stomach acid. Whatever the cause, frequent heartburn requires frequent heartburn treatment if you don't want to feel like your esophagus is being burned up from the inside. I received this product for free from Smiley360 in exchange for my honest review.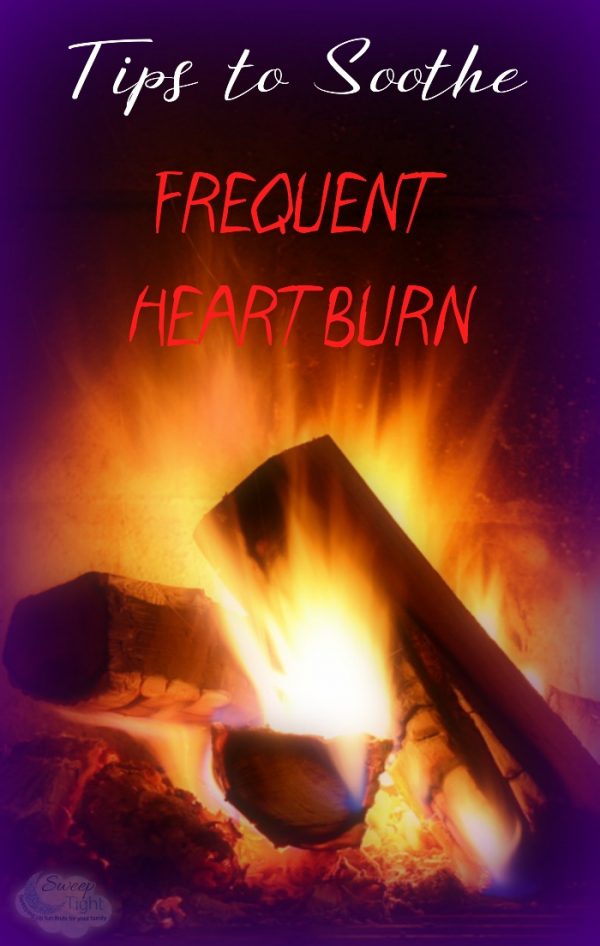 Frequent Heartburn Treatment to Ease the Burn
I know firsthand how painful frequent heartburn is. I will be the first to admit that my diet is not the best. My life consists of extreme dieting and very little balance in the food department. I either count every calorie or eat all the ice cream in the freezer. Although I am aware of the dangers of yo-yo dieting, it's an ongoing battle to break the cycle. Because of my behavior, the frequent heartburn struggle is real. Here are some way that I help ease the discomfort.
Elevated Sleeping
Elevated sleeping helps my heartburn quite a bit. Using a few extra pillows to raise my head while sleeping helps ease heartburn because it uses the power of gravity to help keep stomach acid where it belongs – in your stomach! This is an especially good tactic if you've eaten less than an hour before bed.


Avoiding Triggers
If there are certain foods that trigger your heartburn, avoid them if possible. At the very least, limit the amount you eat of foods that trigger your heartburn. Start a food journal to help get to know the culprits. Chocolate, mint, tea, coffee, and caffeine are repeat offenders to many people.
Reduce the Amount You Eat
Heartburn can be triggered by foods, but it can also be triggered by eating too much food. One easy frequent heartburn treatment is to simply reduce the amount of food you eat.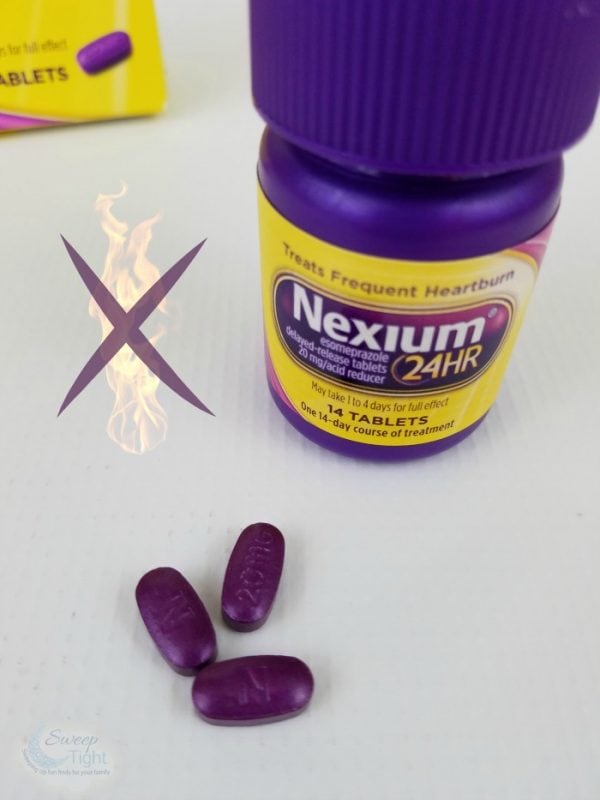 Reduce Your Stomach Acid
One huge weapon in my fight against frequent heartburn is Nexium. Nexium is designed specifically to provide frequent heartburn treatment. While it's not designed to be taken every day for the rest of your life, Nexium 24HR tablets ARE designed for 14 consecutive days. I use it whenever I know my rollercoaster relationship with food is extra rocky. It's a great way to stop heartburn before it starts.


Frequent Heartburn Treatment – Lifestyle and Nexium can Help


Frequent heartburn treatment is more than just taking a pill, but boy does that pill help tremendously! If you suffer from frequent heartburn and the pain that goes with it, give these tips a try, and give Nexium 24HR tablets a try. If you make small changes in your life and take Nexium as needed, your frequent heartburn treatment can be a success.
What do you do for frequent heartburn treatment?