This is a Sponsored post written by me on behalf of American Frozen Foods Institute and the Frozen Food Roundtable. All opinions are 100% mine.
Portion control is a serious challenge for me. I just don't seem to get full and always feel the need to clean my plate. A big challenge that I am noticing for myself now that I work from home is that I constantly snack. I find myself not sitting down to an actual meal. Instead I just snack non-stop next to my computer while I work. This is not good.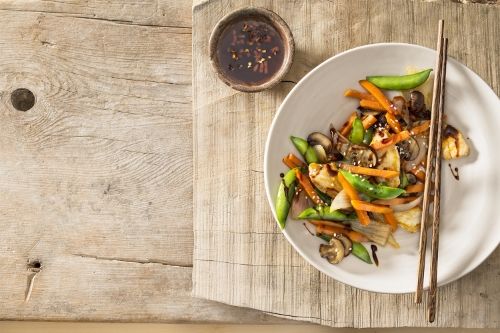 Portion Control Help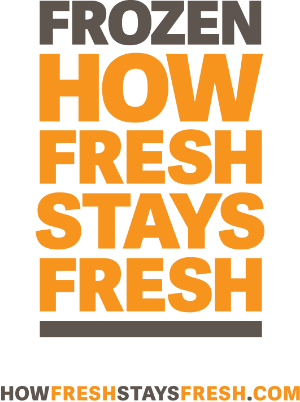 Sometimes when I am deep in the middle of a project, I will not take the time out to make myself anything substantial to eat. Typically this happens at lunch time when I am only responsible for myself. At dinner at least I have Mike to think about, as well. Lunch will roll around and I will just grab snacks and more snacks. Sometimes I just snack all the way through until dinner. This is going to catch up to me really quickly! Another surprise "con" to working from home.
Frozen. How Fresh Stays Fresh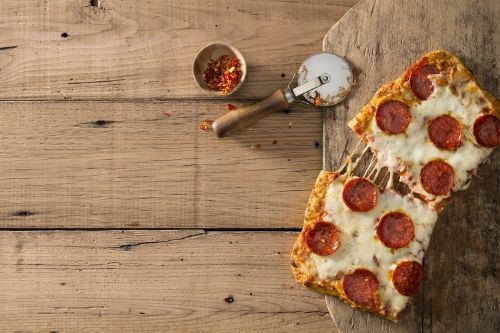 A solution that I have found is keeping a stock of frozen meals handy in my freezer. They are an excellent option for convenience. I have gotten to know myself over the years and have found that if it cannot be made quickly, I will probably skip it. I buy fresh veggies and have great intentions, only to toss them once I wait to long. It sucks and it's a horrible habit, but I am thankful that there are so many benefits of frozen foods.
Freezing is simply a natural pause button that keeps just picked, just baked and just crafted foods at the peak of freshness. I was surprised at some of the facts about fresh vs frozen.
There are so many tasty choices out there. If I have a taste for pizza I can have Celeste Pizza for One. That way it's portion-controlled for one person. I know how many calories I am getting and won't have to drop out of the clean plate club. Kellogg's also has single-serve pizzas with some unique ingredients like, Baja Black Bean.
Stouffer's Macaroni and Cheese is a favorite of mine from childhood. My Gram serves this all of the time and I can just go nuts with it. I like to serve it as a side option so it forces me to share.
Healthy Choice is also a great choice, especially when I have to go into the office. Their meals are filling and delicious.
There's so many options and I love to keep our freezer stocked.
What are your favorite frozen foods? Do they help you with portion control?