Fruit baskets or arrangements are always a great gift idea. They are the perfect alternative to candy or flowers if you are looking for something different. Especially in the warmer weather months, receiving delicious, fresh fruits makes a refreshing surprise! We were sent an arrangement from ProFlowers to share our thoughts with you.
Fruit Arrangements from ProFlowers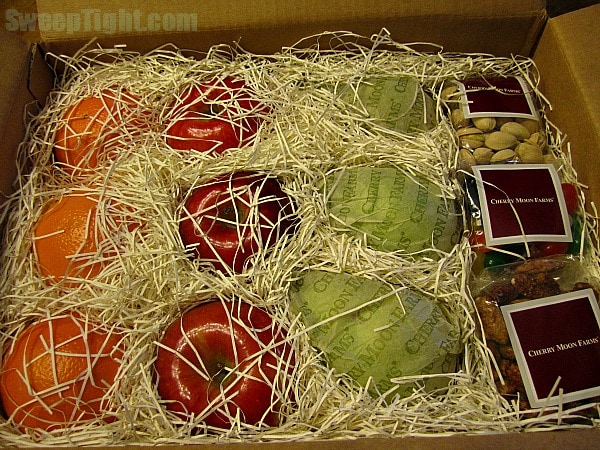 There are many fruit arrangement options to choose from on the ProFlowers website. We chose the Cherry Moon Farms Favorites box. It arrived quickly and beautifully-packed. I love receiving goodies like this! They are tasty, but pretty much guilt-free.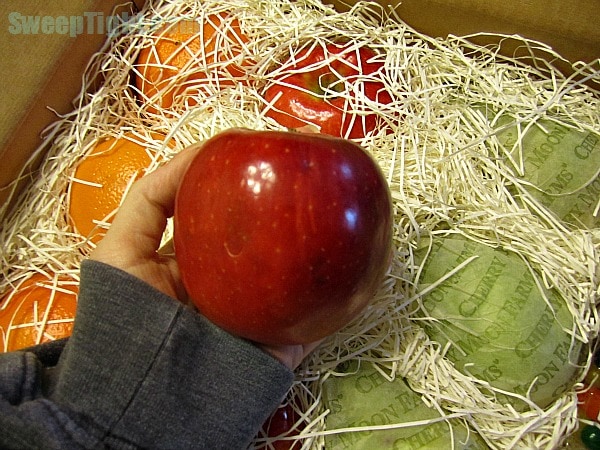 You can tell that they use only the freshest fruits. All of them were ripe and crisp and ready to be eaten. ProFlowers offers a 7 day freshness guarantee, so on the off chance that you are not happy with the products, you can always let them know and they will handle it promptly.
Now that we have tried and enjoyed this, I am excited to send something similar to people as gifts. Right away I thought of Mother's Day for my Grandma. We are trying to get her to eat more fruits and veggies and I think this is a great way to start! Plus, you still get some tasty goodies on the side. 😉 The jelly beans, pistachios and candied walnuts are extra scrumptious!
Explore the choices on the site and you will find something for everyone. There's a basket with a bottle of wine… deluxe organic nuts… no matter what your choices are, they should be gourmet and delicious.
Definitely consider ProFlowers the next time you want to send a gift. Make sure to check for coupon codes before you purchase.
Disclosure: I was given the chance to review a complimentary product from ProFlowers.com. All opinions are my own.