Interviewing celebrities is a blast for so many reasons. But, my favorite part is being able to see how they are when they're not in character. We get to interview them for their roles and have to stick our questions pretty close to just that. However, getting a taste of their true personalities is the best. Benedict Wong is definitely the funniest DOCTOR STRANGE character off set. This interview opportunity was part of a press junket.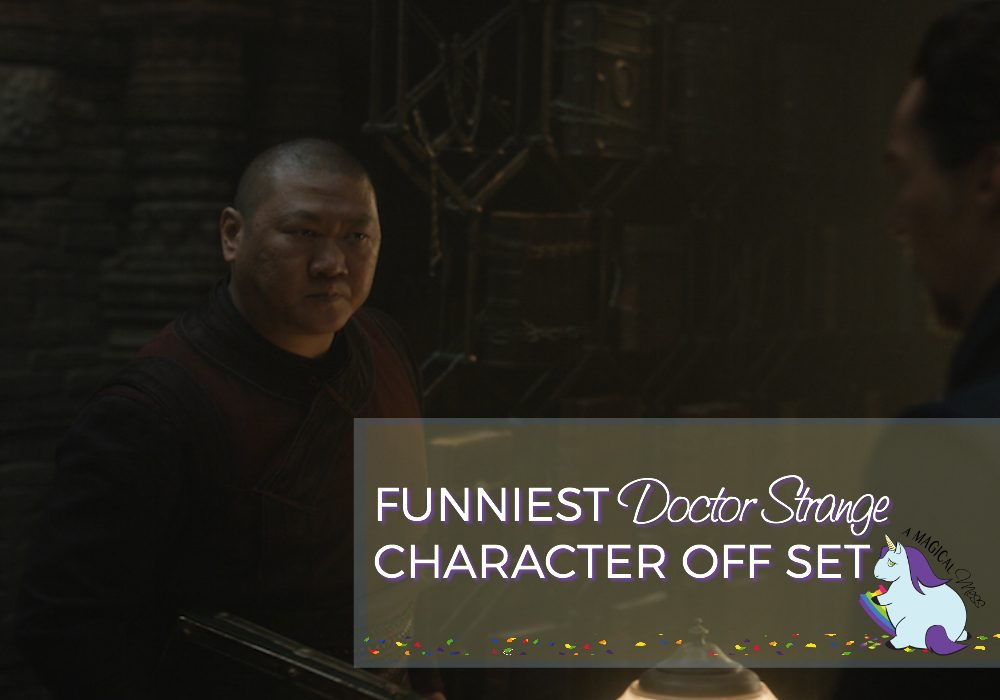 Funniest DOCTOR STRANGE Character
Can we just point out the serendipitous nature of Benedict Wong's name? How the heck do two of the main characters have the first name Benedict in real life?! And then his last name is actually the name of his character?! Clearly, he was born for this role.
Anyway, Master Wong, Benedict Wong's DOCTOR STRANGE character, is a very serious fella. He takes his responsibilities to the extreme and rarely shows any emotional response. He remains staunch and expressionless in the face of any sort of action–dramatic or humorous.
So, it was with great surprise that real life Wong is a total ham. He laughs freely–even cracks himself up. He's totally silly, and hilariously animated. Just goes to show, he is an extraordinary actor.
Benedict Wong Interview
What it is like taking part in such a huge film?
Wong: "I think cause I've gotten to know Benedict (Cumberbatch) and Chiwetel (Ejiofor) over the years and have been in a few films with them I'm very thrilled to be a part of this incredible cast. This magnitude of Marvel, and we're embarking on this incredible journey together. I just feel ecstatic. When we came back to LA, we did a bit of additional photography. I was just looking over incredible costumes as we were walk into Santorum again. There are just beautiful moments and you just get that warm, fuzzy feeling. I just thought, 'Aw, wow.' It's culminated into something really wonderful and sort of childhood dreams to sort of being in kind of the Marvel Universe. Yeah, I was thrilled, thanks."
Do you collect comics?
Wong: "Yeah. I use to collect a lot of Marvel Comics. I was always a big sort of Spider Man. So I would always be at a Comic Book Store which is no longer there out in Manchester. I never really knew much about Dr. Strange if I'm honest."
How did you come about playing Wong? Do you feel it kept with the vibe of the comics?
Wong: "I saw Chiwetel for lunch one time. I asked what he was up to. He talked about doing Doctor Strange. Then I saw this picture, it was Dr. Strange. And then there was a Wong character. I was like what? I was always so crestfallen that there were no Asian superheroes, like where are the super Asians? There's an element of certain roles that they played in the '60s which I think were captured with updating for a modern audience. I'm thrilled about that, the fact that he is this really kind of drill sergeant, that is really standing alongside Strange. They kind of fight in this multiverse as we sort of introduce this to the audience."
What was the first day on the set like for you?
Wong: "Benedict's doing this elaborate spell which probably takes about a minute and then Chiwetel and I kind of waiting in the wings to come down and obviously chastise him for breaking space/time continuums. For some reason, I was just having this dialogue kind of, you know, I don't know where you've got that huge chunk of taffy or something in your mouth. I couldn't really get the words out. So he's doing this minute spell and then we come down and Chiwetel's like what's up with the space time continuum. And I was like pup, pup, pup. I think like the jet lag. As much as he was doing this minute elaborate spell, I was creating my own black hole. I had to be sent home. So but the next day, I think we were all back on track."
Wong is pretty serious but he has some of the funniest parts of the film. Which side do you relate to more
Wong: "I'm a little bit of a goofball really, like a serious goofball. So it's that really. I think they've kind of got a very interesting relationship. They're a little bit chalk and cheese. The odd couple. And as much as he's got these incredible mystical powers. I think he's also there to put in check and help him guide him through this crazy multiverse that we're about to encounter."
Are you listening to a lot more Beyonce now? (See the movie)
Wong: "Just only in my quiet place."
If you could have any super power what would it be?
Wong: "This place really needs the power of understanding. I think I'd forego that from flying around and being invisible. Yes, unifying that we're all one."
In developing the character of Wong, did you read a lot of the older Dr. Strange comics?
Wong: "Well yeah, I first picked up like the oath, so I just kind of had a little look at that. And then it was like certain aspects of that, kind of sidekick. It dove back into the 60s and leave it there. As an actor I'm always looking for a flow, what can we do to promote a positive role model. And the fact that I feel this kind of stoic strength of Wong that is serious but he's very, no doubt he is serious about the severity of what is about to happen really and these forces that we do not know. And obviously with the story of this arrogant Neurosurgeon becoming a broken man coming to find himself being humbled that he has a place that is bigger than himself. I'm thrilled to sort of play this role and I think Marvel, Kevin Feige and the gang are doing a great job really to kind of promote that."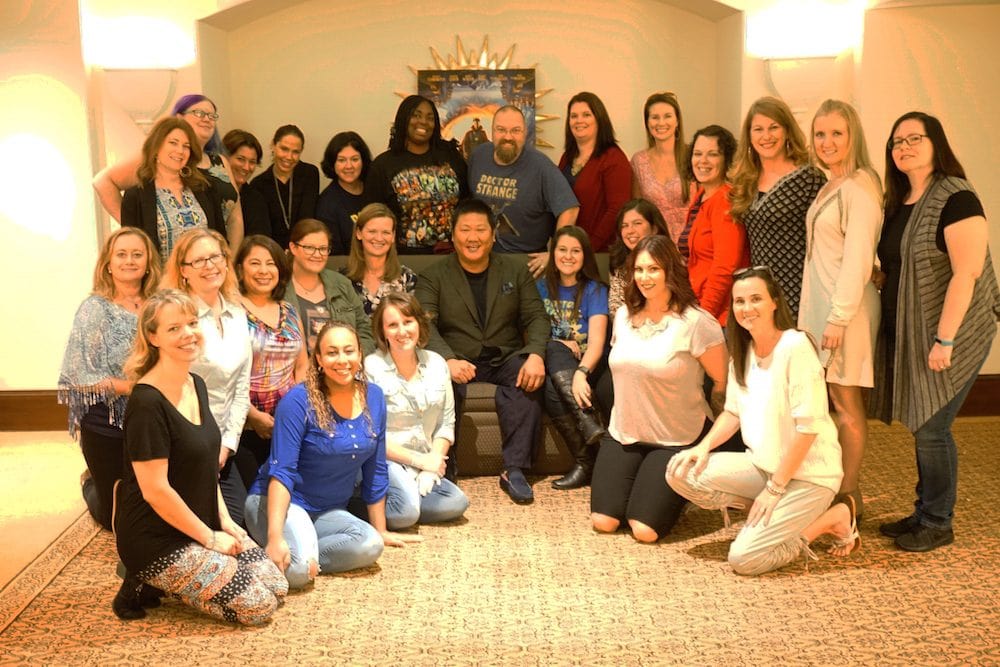 Who is your favorite DOCTOR STRANGE character?