Popcorn is a popular snack in this house. We were very excited to partner up with G.H. Cretors to give their exciting mixes a try. Whether it's movie night, game day, or even over the summer on our boat — this popcorn satisfies our sweet, salty, or salty & sweet cravings!
G.H. Cretors Popcorn Mixes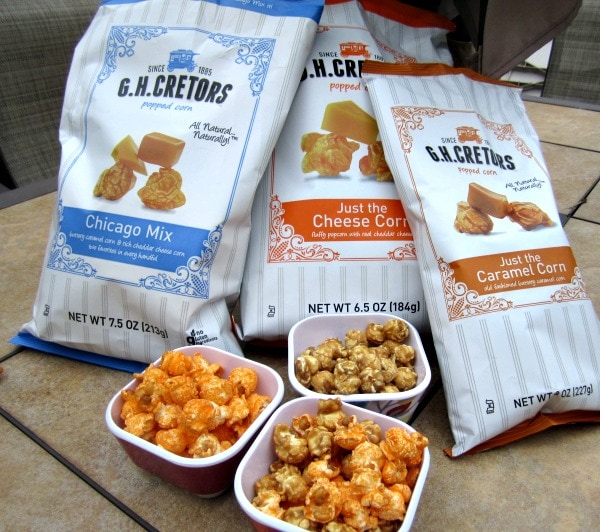 G.H. Cretors has been around since 1885. They have had over 125 years of experience in popcorn-making. Their recipes come from generations of practice and family taste-testing. This Chicago-based company is still going strong, living out Great Grandpa Cretors' dream.
We received sampler boxes with each of the flavors. The names of the bags are pretty self-explanatory…
Just the Cheese Corn is cheese popcorn only. This is Mike's favorite and he can eat a whole bag in one sitting. It's perfect for any salt craving and makes a great alternative to chips. Each large and fluffy piece of corn is loaded with cheesy deliciousness, and yet, I don't see a ton of orange fingerprints everywhere! The real cheddar cheese tends to stay where it should be — on the popcorn.
Just the Caramel Corn is just the sweet, buttery morsels of caramel-coated popcorn. It's very sweet — a little too sweet for me. Since it's such a rich and indulgent flavor, the bag lasts longer! The caramel coating also provides a nice extra crunch to each piece, making them even more fun to eat.
The Chicago Mix is the two flavors mixed together. This one is my ultimate favorite. Lately I really get into the salty/sweet combo of flavors. This is the perfect balance of the two. I strategically eat one of each flavor in each bite for the best flavor explosion on my tastebuds.
All Natural Ingredients
The best part is that you can feel less guilty about these tasty snacks. All of the ingredients used are all natural and contain no artificial flavors or corn syrup. Using copper kettles and high quality real ingredients, they have mastered the flavor without the need of additives.
Perfect Snack to Serve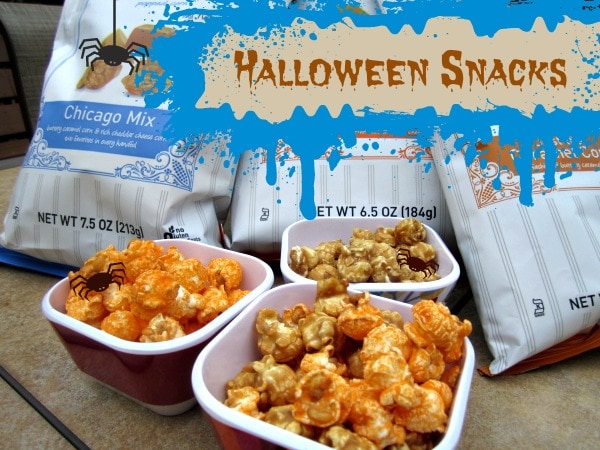 Having a Halloween party? Serve up some G.H. Cretors for a non-candy snack. Guests are sure to devour it! They will be impressed by your fine taste in such a quality popcorn.
Check out the G.H. Cretors website for more info. They even have a special Halloween coupon code going on right now. Be sure to like their Facebook page and follow on Twitter to stay social with them.