Game day usually consists of a bunch of dudes huddled closely together on someone's couch. This means they should be showered and smelling fresh with their favorite body care brand. This post is sponsored by Lunchbox, but all opinions are my own.
Until recently, Mike never really cared what kind of body care products were in the bathroom for him. Whatever I purchased he would just use. He's gradually learning his favorites now. I am always stocking up on brands like, Axe, Degree Men and Dove Men + Care for him. So far, he loves them all, but finds some fragrances actually wake him up and make him feel alert all day. Never did I think my super-manly-man would give a hoot about body products, but he does now!
Game Day Freshness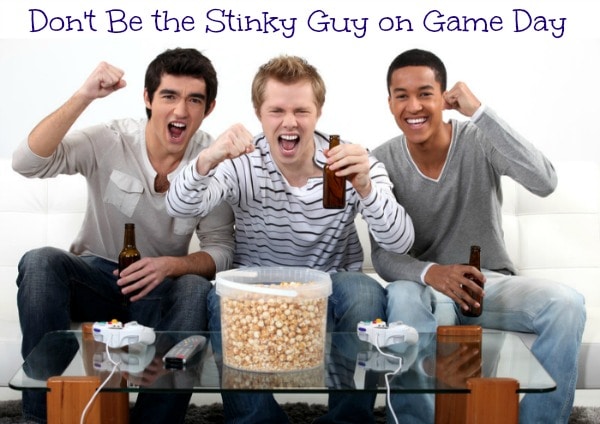 It's totally unacceptable to be the stinky guy in the group. Not with so many amazing products out there to help you stay fresh. Game days can get pretty heated, and everyone can work up a sweat when cheering for their team. Make sure you are prepared with the right lineup of bath and body products for men. Here's a bonus: Women love the scents, too! Those Axe commercials don't lie!
Savings
Target wants you to step up your game and discover your new product lineup this season. Starting 9/26 – 11/8, head in-store to get a $5 Target gift card when you buy four participating products (bonus packs) from your favorite men's care brands: Axe, Degree Men and Dove Men + Care.
FREE + Moneymaker Dove Men+Care at Walmart with Rebate
Sweepstakes
After you save big, enter for the chance to win a college bowl game trip. Watch this pregame essentials video and then enter for your chance to win. Enter daily and then share with your friends. If you aren't the stinky guy in the group, perhaps they will bring you if they win! 😉