Game night is something to really look forward to. Whether it's with friends, family or both, it can be such a blast. Monopoly is such a classic and still a favorite of ours. I was eager to see what this new version was all about. Monopoly Millionaire is a new twist on the game that most of us know and love! Product received for review. Post contains affiliate links.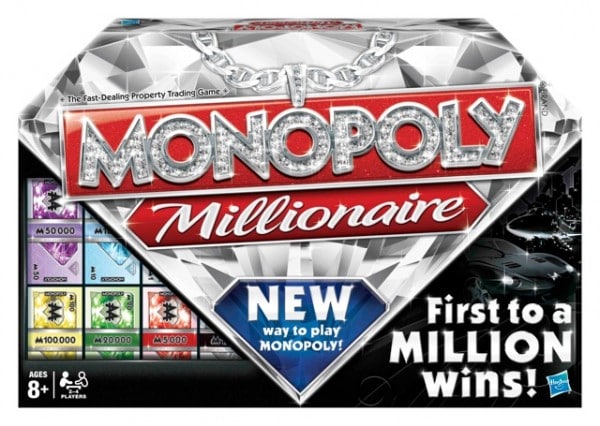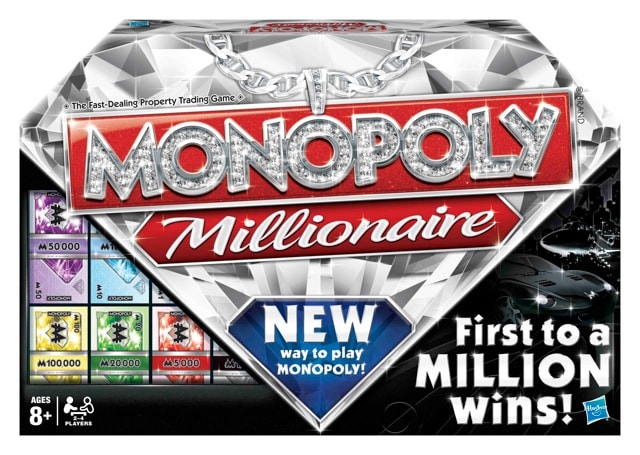 Game Night Fun
Just recently we visited Mike's parents. They live about 3 hours away from us, so we always at least spend the night. This trip was for his Grandmother's 90th birthday! The whole family was there and it was a blast. One of the nights we all sat around and played Monopoly. Of course, Mike was trying to cheat and ended up the first one bankrupt! It was so hilarious. It's interesting to see each person's strategy for the game. Who relies on luck, and who wheels and deals their way to victory.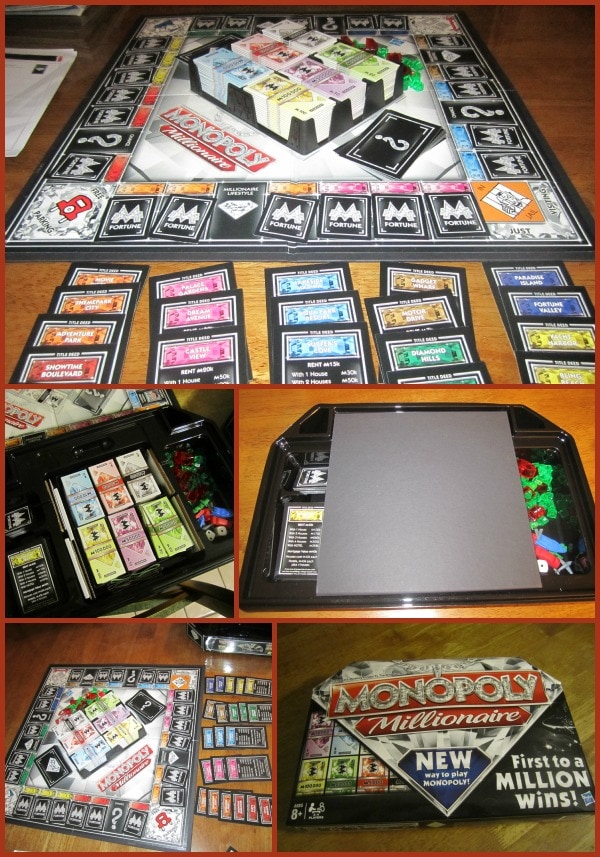 In Monopoly Millionaire the first person to earn a million dollars wins. It's mostly like the original Monopoly, but you are living a "millionaire dream lifestyle" in this game. You deal with stacks of cash instead of single bills. You can start off with a paper airplane end up in a private jet. Lots of little twists to make the game fun!
The first thing that I noticed is how everything fits into the box. Yes, I am a crazy person when it comes to putting games away. If there is a piece missing, I may just lose my mind. Everything must be put back correctly and in the right spot. Since there is a nice sectioned container within the box, this makes it easier to put away. Love that!
The game is setup differently to start off. You place a Fortune Card on each property space. There's no banker, but you do need a Property Agent. The biggest difference is that there is an end to the game. Traditional Monopoly can go on for hours and hours. This one has the potential to end sooner. I guess that's more practical for busy families these days. There have been many times that I suggest playing Monopoly on family game night and the response is, "No! It takes too long!"…. Not anymore! 🙂
Stay in the loop with Family Game Night on Facebook and @hasbrogamenight!
For fun games for family game night:
Monopoly Millionaire will be available for purchase in Fall 2012 at mass merchandise retailers nationwide. Also can be found on Amazon.com.