Do you have a geek wish list? I do. It's an ongoing thing, and it never ends. How could it? With so many geeky movies, shows, and toys coming out on the reg, it's a great time to be a geek. It's also a great time to be a collector geek. Which I am. I mean, I don't have as much swag floating around as I'd like.
It's impossible to have as much swag as you want when you have family responsibilities like kids, pets, mortgages, and all that other stuff that makes adulting so boring. BUT the list is there, and ever growing.
I was watching the Avengers: Infinity War trailer for the fifty millionth time the other day, looking for Easter eggs and hints as any good geek would, and I realized something. So many Pops are going to come out of this. Which lead me to think about Marvel. Which led to me think about video games. Which lead to me just thinking about everything swag-related–and then it hit me.
Tax season is coming, and I'm pretty sure I'm getting a refund. So what exactly would I buy if that refund came through? While, I'd like to answer "everything," I feel like I should probably be a BIT more reserved, because, you know. Adulting.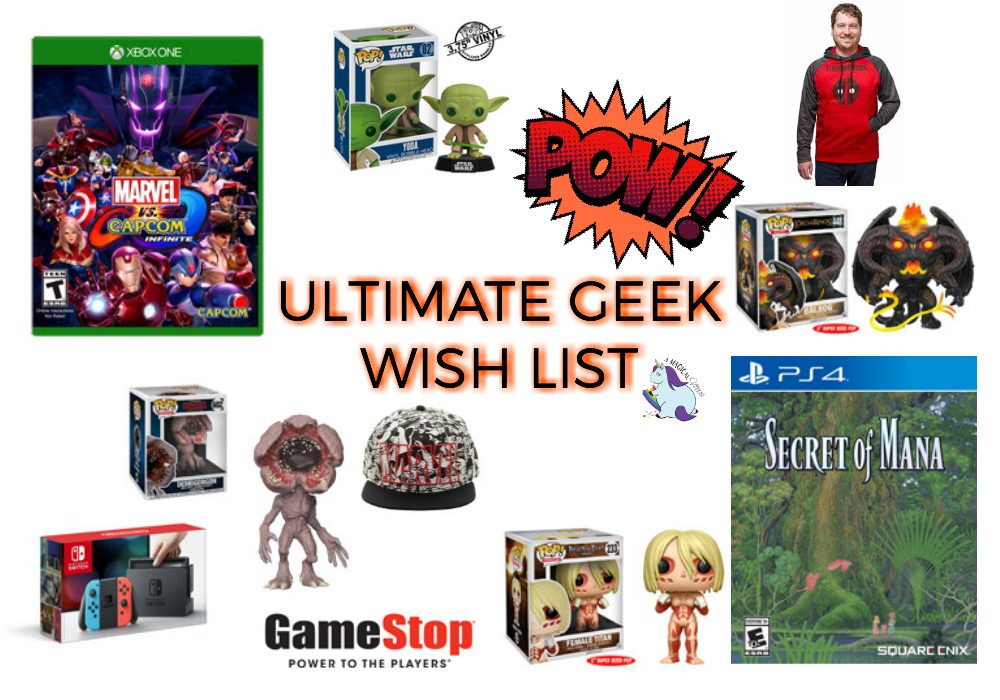 The Ultimate GameStop Geek Wish List
My purveyor of choice for all things geeky is GameStop. I've been shopping at GameStop since before they–or anyone else, for that matter–were doing online anything. Many a time, I've strolled up and down their quasi-aisles between bins and displays filled with games, collectibles, and clothes. I've traded in my fair share of stuff to them. I've bought MORE than my fair share of stuff from them. It's just a way of life for me.
Since they have a rewards program, they've cemented my desire to stick with them. So, when I started thinking about all the anime, superhero, and video game things that rattle around in my head, the first thing I did was head to their website. Because all they do is geek, everything is right there, which is a big plus for me.
Video Games
Nintendo Switch
If you know me, you know I'm a gamer. I have been since my days of playing Super Mario and Duck Hunt. I fell in love the day I set out on a quest to save Princess Toadstool, and I've never looked back. The first thing I think of when I think of what I might spend my tax refund on is video games, namely the Nintendo Switch.
Some of my most wanted games for the switch are:
Shining Resonance Refrain
Xenoblade Chronicles 2
Super Bomberman R
Harvest Moon Light of Hope Special Edition
PS4 Games
Speaking of rounding out gaming, I'd also need to pick up Kingdom Hearts 1/5 + 2.5 Remix. It's a complete repackaging of all the Kingdom Hearts that came before it, allowing me to enjoy the entire franchise in one game. Sweet.
Honorable mentions on my PS4 wishlist include:
Naruto Shippuden Ultimate Ninja Storm 4 Road to Boruto
Secret of Mana
Sword Art Online Fatal Bullet
Horizon Zero Dawn: COMPLETE EDITION
Dungeons II
Xbox One
I don't have an Xbox One, but some of its games are making me seriously consider getting one. Some of the ones that have my interest piqued are:
Marvel vs Capcom: Infinite
Kingdom Come Deliverance
Pops!
Pops! I'm a Pop fiend, so they definitely pop (see what I did there) into my head when I think about what I might spend my tax refund on. As I write this, I'm surrounded by a sea of Pops! They just make me happy. And like chips, you can't have just one. Some of the ones on my list of must-gets are:
Demogorgon (6 inch)
Attack on Titan – Female Titan (6 inch)
Bleach Rukia
The Lord of the Rings – Balrog (6 inch)
Star Wars: Yoda
Apparel
I freaking love letting my geek flag fly, and I do that by wearing my favorite geek stuff whenever I can, wherever I can. GameStop has a metric ton of geeky apparel, so I'm always on the lookout for new swag. Hey, I'm geeky, and I'm proud of it, and that's not a bad thing anymore. We geeks have taken over the world, so I think it's only right that people should see what a humongous geek I am when we cross paths. Some of my favorites are:
Dragon Ball FighterZ Goku Black Tee
Attack on Titan Chibi Tee
Pokemon Winter Sweater Tee
Deadpool Space Dye Hoodie
Legend of Zelda Be Prepared Tee
Nintendo Controller Grey and Red Hat
Marvel Comic Aop Black and White Hat
Star Wars BB8 Beanie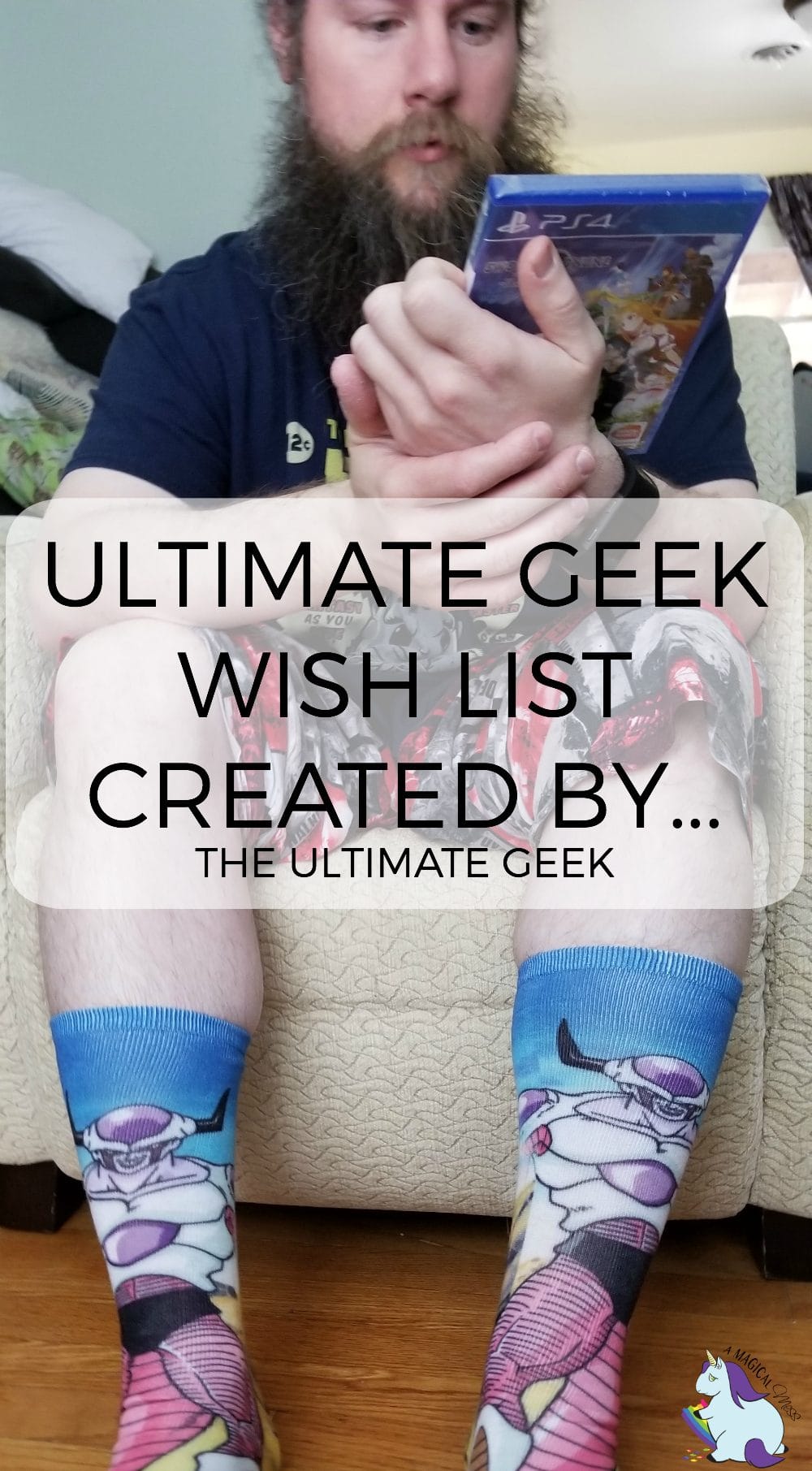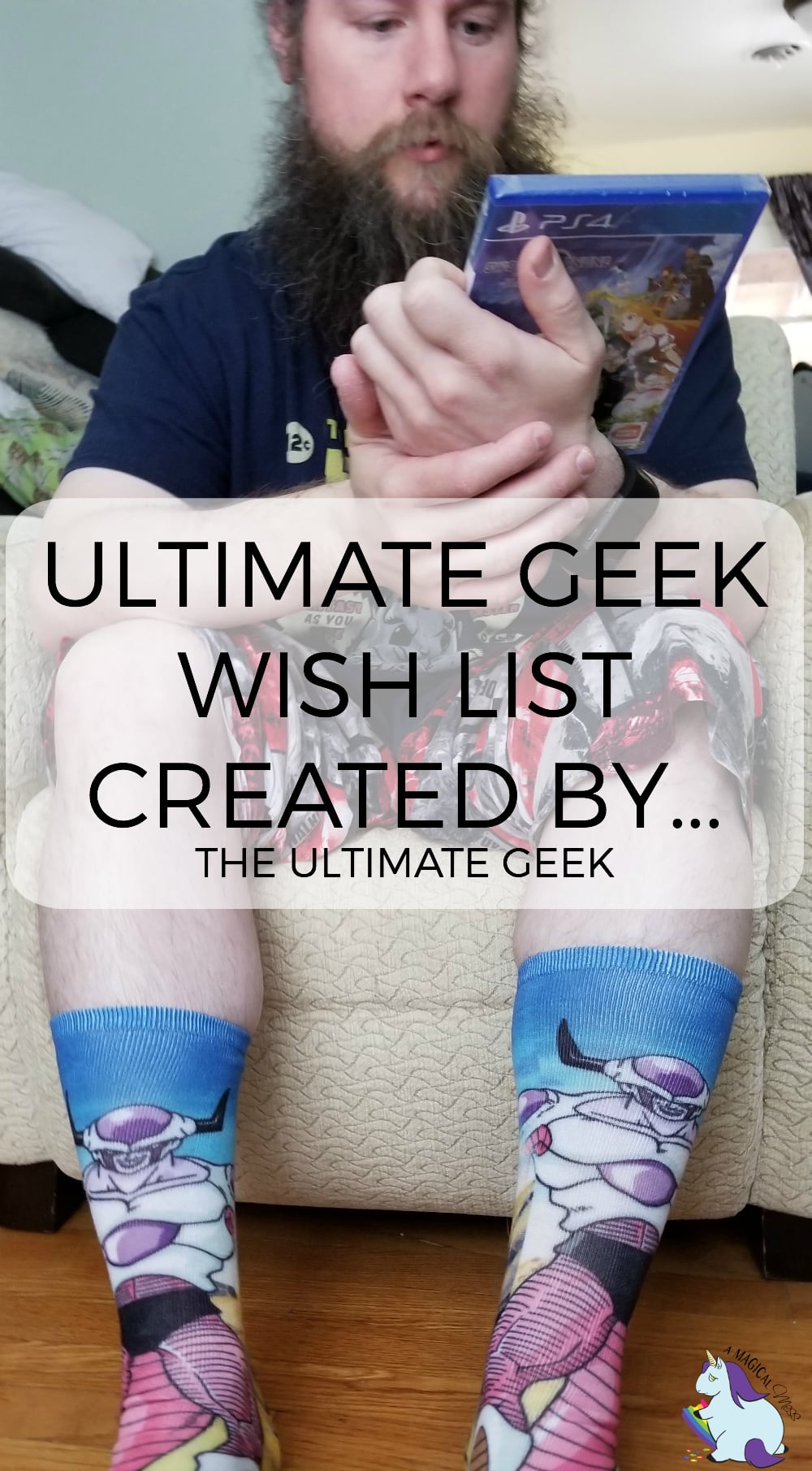 The Geek Wish List We Need. The Geek Wish List We Deserve.
Of course, this wish list of all things geeky is my personal preference, but I feel like it's an awesome base for pretty much all geeks out there. I mean, seriously. This geek wish list has everything from games to Pops! to apparel. There's a lot of geektastic stuff to sink your teeth into here. And if you want something that's not on here, you will find it at GameStop. It's never let me down.
Right now, you can get the biggest bang for your tax refund buck when you shop at GameStop during their PRO DAY and Refund sales. It's all about turning that long awaited refund into something that makes doing all that boring tax stuff worth it. You can stretch your tax refund further with their great PRO DAY deals, with over $1,500 in savings for PowerUp Rewards Pro and Elite Pro members. After that, from February 25th through March 6th, everyone can take advantage of GameStop's huge Refund sale.
During this sale event, you can score big deals on the stuff you really want like:
Save $100 on PlayStation VR headset bundles (offer valid until March 3)
Save $50 on all new Xbox One S consoles (offer valid Feb. 25 – March 2)
Save up to $30 on select Nintendo Switch games (PRO DAY only – Feb. 24)
Save up to 25% on Nintendo Switch accessories – controllers, charging docks, cases and more (PRO DAY)
Up to 50% off top game titles – Xbox, PS4 and PC
Buy 2, get 1 FREE all Funko POP! vinyl figures (PRO DAY)
$5 or less on all clearance apparel and POP! vinyl (PRO DAY)
Buy 1, get 1 50% off POP! vinyl figures, t-shirts, hats and socks (refund sale)
Up to 30% more trade credit on games and accessories (PRO DAY)
Up to 30% off pre-owned games and accessories (PRO DAY)
Head over to GameStop and start getting more awesome stuff for less with their PRO DAY and Refund sales. You'll clean up with deals that make that dollar go further.
Enter for a Chance to Win
One lucky winner will receive:
Pixel Pals – set of 2
Funko POPs – set of 2
Nintendo Switch accessory pack
GIVEAWAY ENDED: WINNER ==> ANNETTE E.
Don't forget to also to enter for a chance to win this Anime month themed prize pack too!