I am packing for a very large trip and it has become somewhat overwhelming. As the piles start to stack up, I realized I would need a way to organize it all. I found Eagle Creek and was excited to receive some of their product in exchange for a review.
Get Your Luggage Organized with Pack-It Accessories
I usually do not mind packing. However, that is because I usually go somewhere that I can buy something if I forget it. Now that we are planning a trip halfway across the world to pick up our little one from a country that we cannot find everything we need in the local stores, I am getting a bit nervous (we are adopting internationally, you can find out more here). We will have to bring everything from diapers and formula to antibiotics and water filters, not to mention clothing for six weeks. Thank goodness Eagle Creek has a variety of solutions to help me keep organized.
Pack-It Specter Cubes offer a little bit of compression, and overall organization of clothing. We were able to squeeze five short sleeved polos into one bag. With washing, that should last my husband for most of the trip. The bags are light weight and don't take up much space when not in use. I can see using these with just about anything even after the trip. The fabric is stain and water resistant, which will keep clothes safe.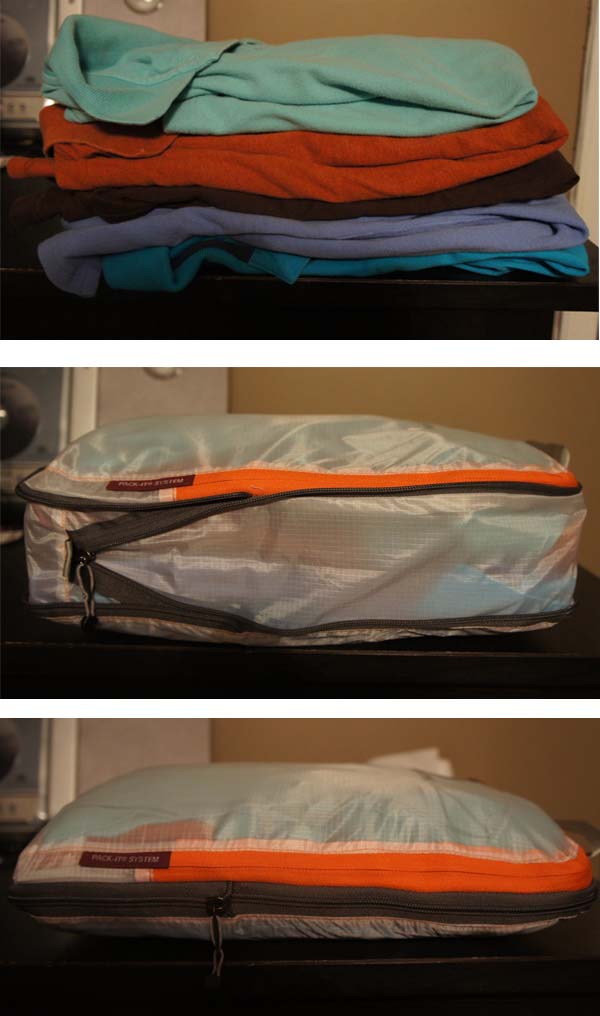 The Pack-it Cubes come in a variety of shapes, sizes and colors. They offer mesh sides, so I can see what is inside, some come with plastic lining to keep in liquids a little better. With these I was able to handle all the "baby pieces" that accumulate like washcloths, pacifiers, baby bottles, etc in just a couple bags.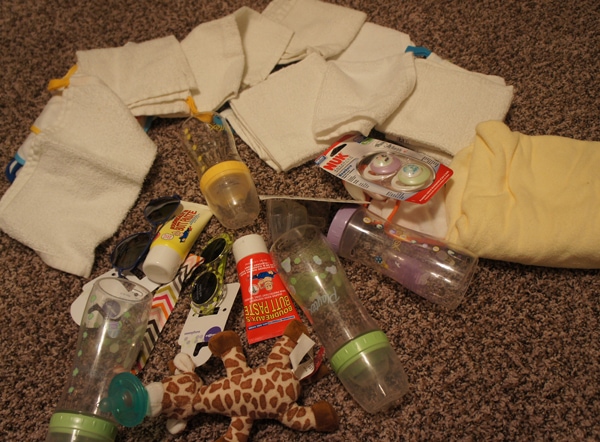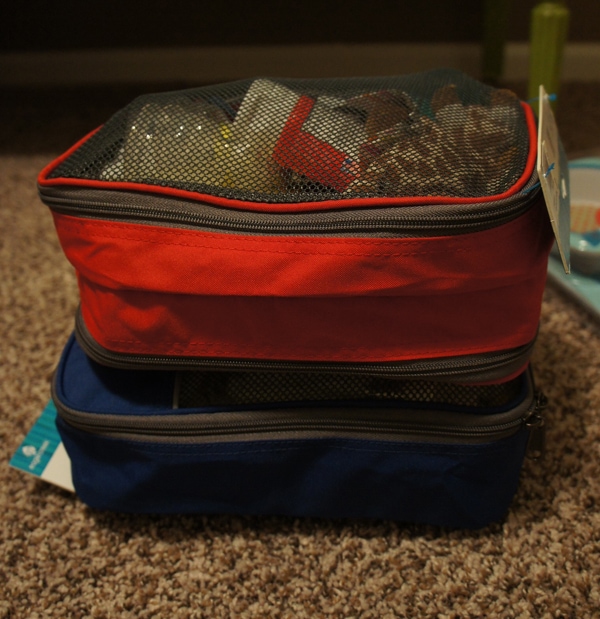 Pack-It Sacs have already come in handy in my purse, car, and on the go. Especially the Pack-It Specter Sac Set (in BRIGHT GREEN) – I have used all three pieces for smaller things like makeup, toiletries and camera accessories, and the green bags make them easy to see in my black hole of a purse.
You can find out more about Eagle Creek on their website, make sure to check out their luggage and everyday bags in addition to the packing solutions mentioned above.
Do you have any packing tips for long trips?