Sometimes moms receive absolutely everything they could ever need at their baby shower. But usually some things are overlooked or just not in the budget. This is a guide for gifts new moms will love. Whether you're shopping for a baby shower or holiday gift idea, hopefully this list will help spark some gifting magic.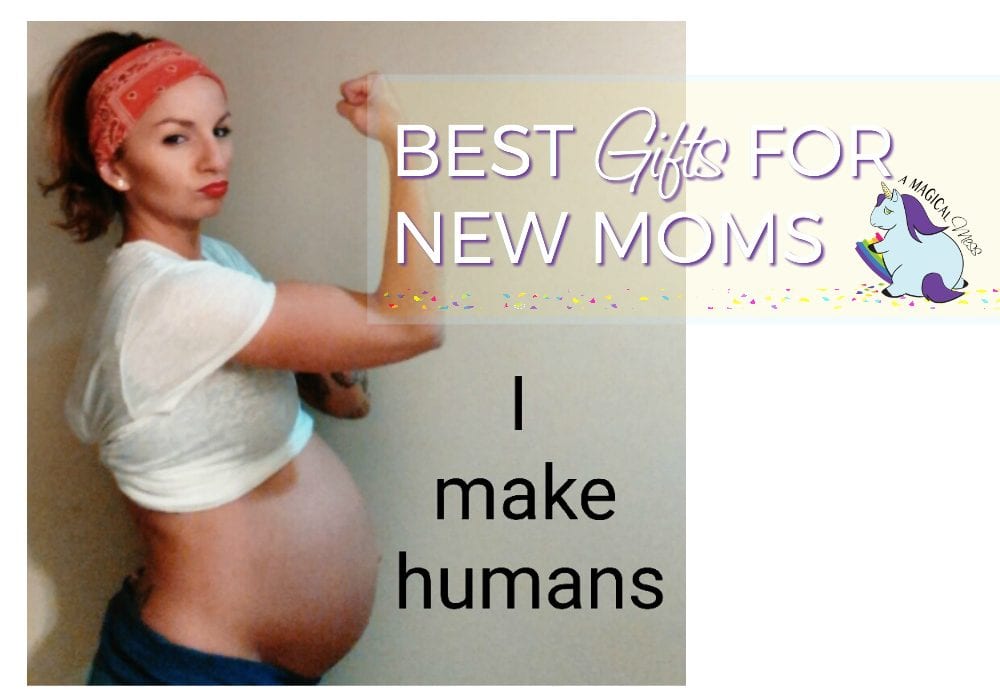 Gifts New Moms Will Love
The Gift of Relaxation
When you're a new mom, one thing we all wish we had was an extra set of hands. Since I don't know how to wrap that up in a box, a cozy place to put baby while you get some stuff done or just sit down to relax for a few is priceless. Nowadays, the products available are just amazing with the ability to rock, glide, vibrate, bounce… baby is surely to be snug, cozy, and peaceful.
Speaking of relaxation, that's not something we really associate with being a new mom. So why not give the gift of the perfect ambiance for a relaxing baby and mom night! With the right essential oils diffusing through the room–via a gorgeous hand-carved nebulizing diffuser–and a warm bath, baby will be calm and mom can enjoy the whole experience too. There's nothing like that clean baby smell. I need to borrow an infant to snuggle! (not creepy at all)
Health and Beauty
After having a baby so many things happen to your body–physically, chemically, emotionally. It's different for everyone but I went through some serious rollercoaster rides of emotional turmoil. Um, can we just take a minute and acknowledge what an amazing baby maker our cousin is?! (That's her in the photo. Subscribe to her on YouTube!) She just had her baby boy and they're both doing great. 🙂

The Original Bulu Box is full of health and nutrition samples. Each box contains 4-5 premium samples plus sometimes you'll get extras like gym gift cards or DVDs. The Bulu Box for weight loss contains the same amount but supplies products to help meet your fitness goals. You may even find gear and kitchen tools in your box. Use code DISCOVERY to get $5.99 boxes for life. The Beauty Box 5 is like turning your mailbox into a women's dream Christmas stocking once a month. With 5 deluxe samples and full-sized products, plus tips on how to use them, new moms everywhere can experience some much deserved glamour.
Flowers
Fresh flower arrangements can change the mood of an entire room. They are bright and just so alive. It's hard to be down around something so naturally beautiful. I had no idea you could order fresh flowers through Amazon. I shouldn't be surprised as Amazon is on track to takeover the world!

What do you have in mind for gifts new moms will love?